Shocking Revelation: Arnold Schwarzenegger's Kids Reject His Illegitimate Son
In a stunning turn of events, it has been revealed that Arnold Schwarzenegger's children from his marriage to Maria Shriver want nothing to do with his illegitimate son, Joe Baena. Despite the Hollywood superstar's efforts to maintain a close relationship with all five of his children, his four children with Shriver have chosen to exclude Baena from their lives.
Baena, who bears a striking resemblance to Schwarzenegger, walked the red carpet alone at the premiere of his father's new Netflix show, "FUBAR." Meanwhile, Schwarzenegger was seen affectionately cuddling up to his daughters, Christina and Katherine, and their respective partners, including Chris Pratt. The absence of any interaction with Baena did not go unnoticed, highlighting the deep divide within the family.
An insider close to Schwarzenegger disclosed, "Arnold and Joe have a strong bond, but the other kids have developed a disdain for him. It's truly a shame because Joe is a remarkable young man, and Arnold has treated him no differently than his other children. Unfortunately, the other kids have chosen to project their resentment onto Joe."
Baena, an aspiring bodybuilder like his father, took to social media to express his pride in his dad's show. However, his followers were quick to condemn the treatment he receives from his own blood. One follower questioned whether racial hostility played a role, stating, "It's disgusting how you are treated, man, by your own blood. Completely ignored due to something out of your control." The comments shed light on the painful reality faced by Baena, who is continuously disregarded by his siblings.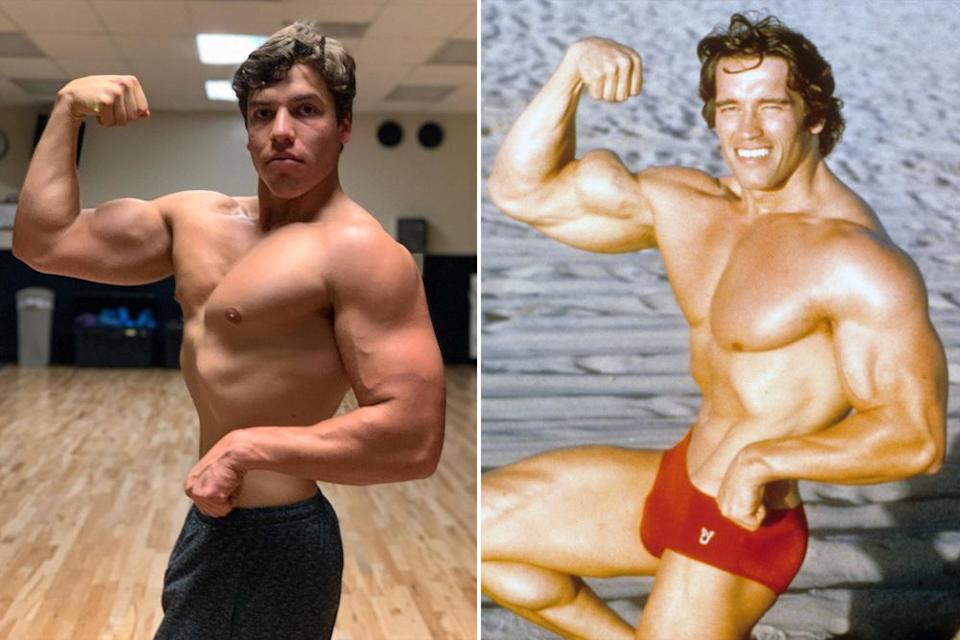 Schwarzenegger's family representative declined to comment on the matter, while the actor himself remained silent. This unfortunate situation has been a recurring issue for Baena, despite his father's financial support, including paying for his college education and purchasing a house for his mother, Mildred Baena, with whom Schwarzenegger had an affair while still married to Shriver.
Contrary to his children's actions, Schwarzenegger has been actively involved in Baena's life, sharing gym sessions and attending various events together. At 75 years old, the former California governor appears in better shape than ever following a heart surgery in 2018. Despite the tension within the family, Schwarzenegger's friend expressed admiration for his resilience, stating, "I saw him a month ago, and he looks fantastic."
Schwarzenegger's children from his marriage to Shriver have made names for themselves in their respective fields. Katherine has ventured into writing children's books, television, and charity work. Patrick is a model and actor, while Christina is a documentary producer and a member of the Special Olympics Founder's Council. Christopher, the youngest of the four, is passionate about fitness and recently graduated from the University of Michigan.
The premiere of "FUBAR" was the first public display of the tensions brewing between Schwarzenegger's children. Witnesses revealed that Baena chose to stay and enjoy the after-party, while his half-siblings decided to leave early, further underscoring the divide.
Insiders maintain that Arnold maintains a strong bond with Joe, despite the rejection from his other children. However, it is clear that Baena's presence serves as a constant reminder of a past mistake, which has caused a rift within the family. It remains to be seen whether this heartbreaking situation will ever find resolution.
As the truth behind Arnold Schwarzenegger's fractured family unfolds, one thing is certain: the once-envied Hollywood family is now grappling with a shocking and deeply troubling divide.