Director James Wan pays homage to the Silver Age comics with the new Black Manta suit
Aquaman and the Lost Kingdom director James Wan has shared a closer look at Black Manta's helmet and ship on his official Instagram. The director also mentioned that the costume was inspired by the Silver Age era of DC Comics. We also got other behind-the-scenes images of all the actors. Jason Momoa, Patrick Wilson, Amber Heard, Randall Park, and Yahya Abdul-Mateen II will reprise their characters. Newcomers include Jani Zhao as Stingray, ndya Moore as Karshon, and Vincent Regan replacing Graham McTavish as King Atlan.
Black Manta's revamp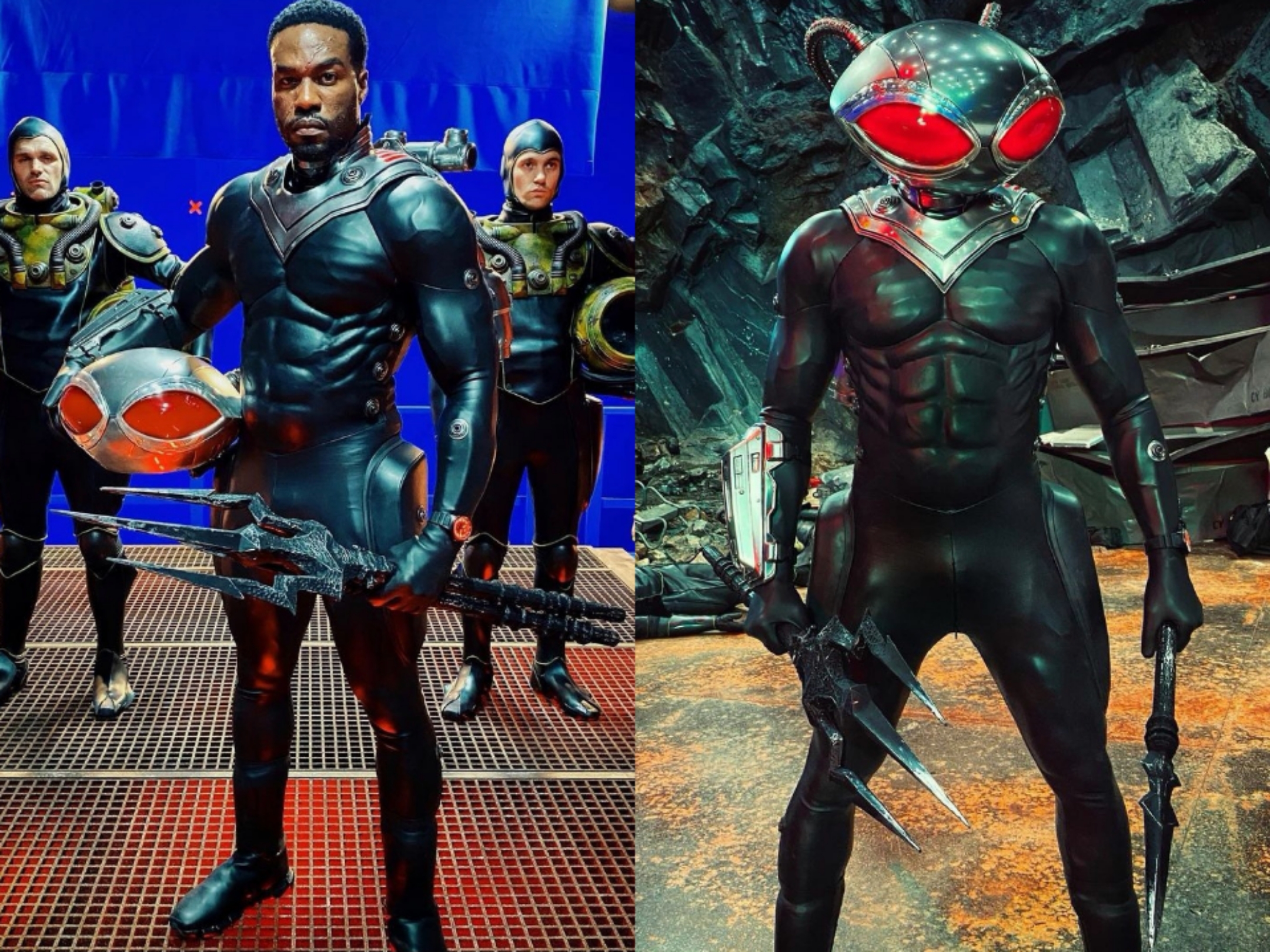 Black Manta had a good live-action debut, and managed to trouble Arthur for a while, but ultimately lost. However, the post credit scene proved that Manta's quest for revenge was far from over. In a set of behind-the-scenes video first shared at DC FanDome, Wan showed everyone the new looks.
Wan showed the images later, and Manta now has a silver helmet. This was similar to the character's appearance in the Silver Age, which ran from 1956 to 1975. His suit is now more sleek, and not the advanced pirate costume he wore in the first film. He is seen holding a trident, which may very well be his new weapon.
A more ambitious project
Aquaman 2 takes place after Arthur becomes the new king of Atlantis. We don't know anything else about the sequel, apart from Black Manta's relentless pursuit. We have also seen a bts photo of Patrick Wilson as former Ocean Master Orm. Orm is now disheveled, with a long beard and no royal clothing. The first movie was a big hit, and stayed true to the comic books. From Manta's appearance, we can bet that Wan has drawn inspiration from a Silver Age story.
The 2018 movie became the first DCEU film to pass $1 billion, so the sequel is surely planning to beat that record.
Also read: ALICIA VIKANDER SHARES UPDATE ON TOMB RAIDER SEQUEL, ANNOUNCES NEW DIRECTOR