What is happening in the case of Gabby Petit who went missing
All the authorities, federal and local are looking for an innocent 22-year-old Gabby Petit who went missing. She has been missing since went traveling with her boyfriend Brain Laundrie for the weekend.
Meanwhile, Petit's family and their lawyer have begged Laundrie's family to help them find their Gabby.
What has happened till now
Gabby is about 5 feet, 5 inches tall, weighs 110 pounds, has several tattoos, has blonde hair, blue eyes, and she has a tattoo on her fingers and forearms saying 'Let it be'. The FBI has also set up a national hotline number 1-800-CALLFBI (225-5324) to receive any tips if possible.
The incident was reported in June 2021 to the Northport Police Chief Todd Garrison. However, Garrison informed Gabby as the fiance of Laundrie. They planned a cross-country trip to the West Coast through Petit's white Ford Van.
POLICE VIDEO: MISSING BLUE POINT WOMAN- Police in #Moab, Utah release body cam video from 8/12 following altercation between #GabbyPetitio & #BrianLaundrie. No charges were filed. Petito was listed as suspect, Laundrie the victim. Police separated them for the night. @news12li pic.twitter.com/Hw5RTT0b35

— Kevin Maher (@KMaherNews12) September 16, 2021
The couple lived together in North Port as this was where the incident was reported. According to some of the resources they said they were engaged for more than a year.
Meanwhile, some say they were just in a relationship. Laundrie had returned back from their cross-country trip alone. He and his family also refused to talk about Petit after a while saying they do not have much role to play in the investigation. Meanwhile, the last time Nicole Schmidt talked to her daughter was August 23 through a video call and on August 30 through a text.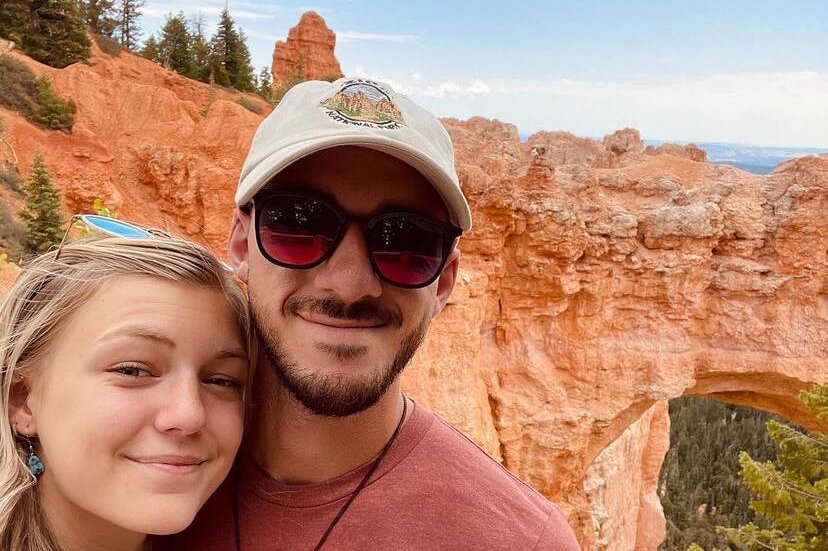 About the trip
Petito was last seen on August 24 out of Salt Lake City Hotel which she checked in with Laundrie. Police have the greatest suspect as Laundrie as he is refusing to talk openly about Petito.
Josh Taylor public information officer is in constant touch with Petit's family. CBS New York is constantly investigating the case. However, Lundrie's family has released a statement telling they hope Petit's family finds Gabby soon. But they still would like to remain in the background of all this.
However, according to the recent news, Brain Laundrie has been told as missing too. But according to some reports, he could just be hiding and not actually missing.