Reba McEntire is making a comeback on television!
A role as a series regular in Season 3 of ABC's Big Sky had been secured for the actress and country music legend. Reba McEntire will play Sunny Brick, a "successful backcountry outfitter with a dark history of missing clientele," according to Entertainment Weekly.
Television is nothing new to Reba McEntire. She appeared in Malibu Country, Baby Daddy, Last Man Standing, and Young Sheldon after six seasons as the lead of her own sitcom, Reba. In addition, Reba McEntire has voiced characters for Charlotte's Web, The Land Before Time XIV, PJ Masks, and other television shows and films like Tremors and The Little Rascals.
The Country Music Hall of Fame member was cast in Big Sky after Jamie-Lynn Sigler announced she would return for Season 3 and Jensen Ackles was recruited as a series regular.
Big Sky Season 3 gets more interesting with Reba McEntire
Season three of the ABC criminal drama will feature the 67-year-old as a series regular. The talented vocalist will play Sunny Brick, the erratic matriarch of the Brick family, who own and operate a backcountry outfitting company with a murky history of vanished clients. A new job Reba McEntire is traveling to the Big Sky region. Season three of the ABC criminal drama will feature the 67-year-old as a series regular.
Based on CJ Box's best-selling books, David E. Kelly developed the television series. The story centres on private investigator Cassie Dewell (Kylie Bunbury), and Jenny Hoyt (Katheryn Winnick), a former partner who is now a law enforcement officer.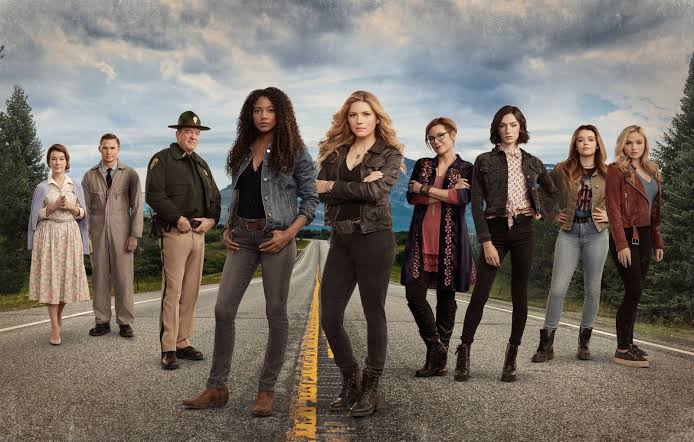 Big Sky, starring Katheryn Winnick and Kylie Bunbury, is based on the "The Highway" novel series by C.J. Box. The program follows two private investigators (Winnick and Bunbury) as they look into various local crimes, including those involving missing women, narcotics, and money, among other things.
The Grammy-winning singer-turned-actor has appeared on network television before, most notably in the series Reba from 2001 to 2007 and Malibu Country from 2012 to 2013.
The woman known as the Queen of Country Music has been making music for for 50 years; her first single, I Don't Want To Be A One Night Stand, was released in 1976.
More than 100 of her hits have appeared on the Billboard Hot Country Singles charts, with 25 of those songs reaching the top spot. The Forever Love singer has had 220 nominations, 91 awards, and three Grammy victories to far.
The celebrity, who has been married three times, got hitched to actor Rex Linn, 65, in 2020. They had been close friends for close to 30 years, but their friendship really took off when she called to see how she was doing when her mother passed away. Shelby Blackstock, a race car driver, is raised by Reba.
The Freedom singer played a divorced mother of three dealing with suburban life and some family conflict in her own self-titled comedy, Reba, which ran from 2001 to 2007.
Sunny Brick, the erratic matriarch of the Brick family who operate a wilderness outfitting business with a covert history of missing clients, will be portrayed by award-winning singer in the television series Big Sky.
The native of Oklahoma has also been in the film Malibu Country as a woman whose world is flipped upside down when she learns that her husband is a country musician and has been having an affair.
Even though sources claimed it was the most watched rookie comedy in its first season, the comedy was cancelled after 18 episodes. In the CBS comedy Young Sheldon, the Fancy singer-songwriter most recently played a recurring part as a no-nonsense hairdresser whose ex-husband was seeing Sheldon's grandma.
https://www.youtube.com/watch?v=03sXvWNVbts
Also read: TIMOTHÉE CHALAMET PLAYS A CANNIBAL IN LOVE IN 'BONES AND ALL,' REUNITES WITH DIRECTOR LUCA GUADAGNINO