Pope Francis released from hospital
After undergoing bronchitis treatment, Pope Francis was discharged from Rome's Gemelli hospital on Saturday, April 1, 2023. He was hospitalized following his weekly public audience at St. Peter's Square, where he reportedly experienced breathing difficulties.
Details of Pope Francis' hospital stay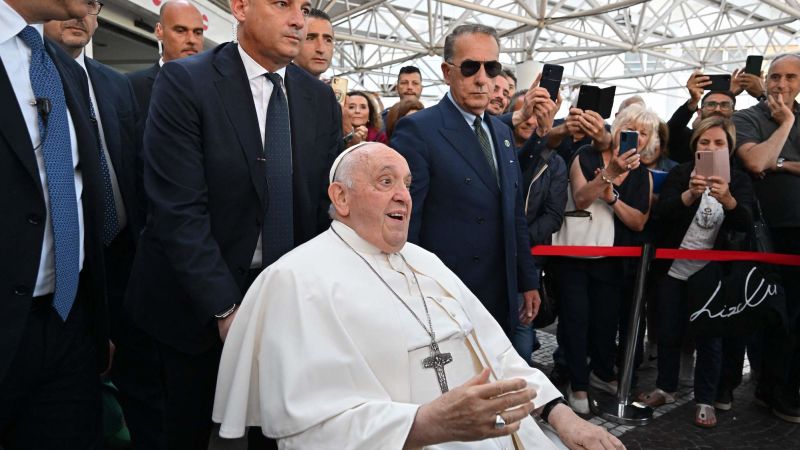 Pope Francis spent several days at Gemelli Polyclinic recovering from bronchitis. Medical staff administered antibiotics intravenously during his stay. While at the hospital, the pontiff had an emotional moment with a couple whose 5-year-old daughter passed away at the hospital.
Francis' improved health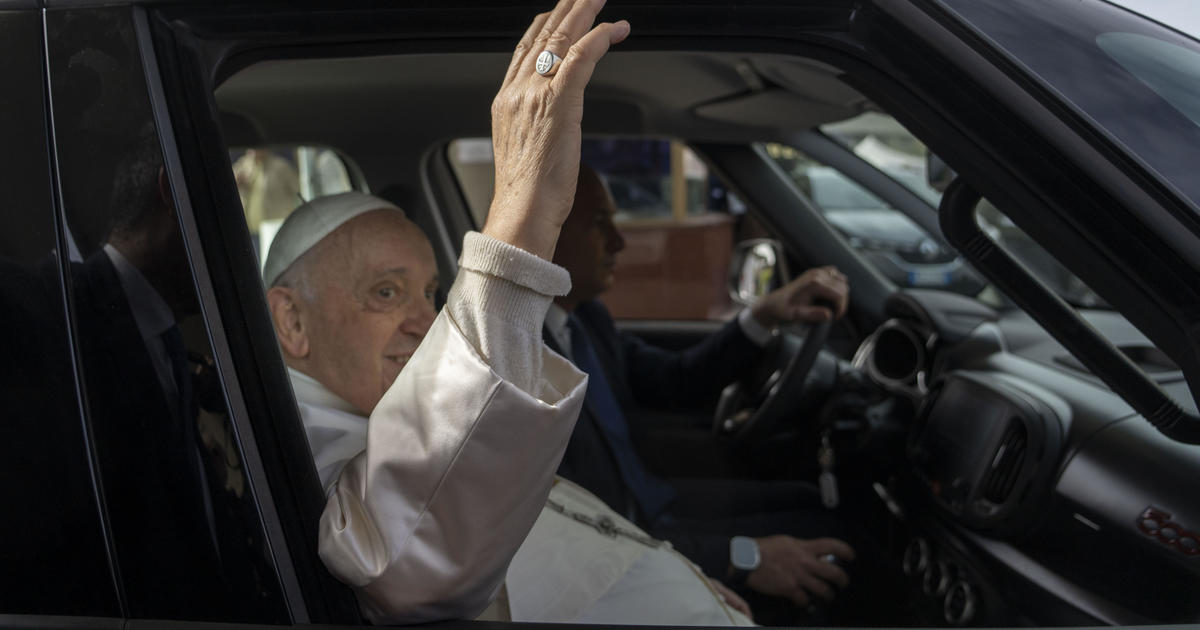 According to the Vatican, Pope Francis' health improved significantly during his hospital stay. Upon his release, he quipped to journalists that he's "still alive." His Holy Week schedule has been announced, and he is expected to celebrate Palm Sunday Mass and Easter Mass, both held in St. Peter's Square, along with tens of thousands of the faithful. A Vatican cardinal will be present to celebrate both Masses.
Remaining Holy Week celebrations
Pope Francis is scheduled to celebrate Holy Thursday Mass at a juvenile prison in Rome. It is uncertain whether he will also attend the evening, torch-lit Way of the Cross procession to mark Good Friday at Rome's Colosseum.
Pope's interaction with well-wishers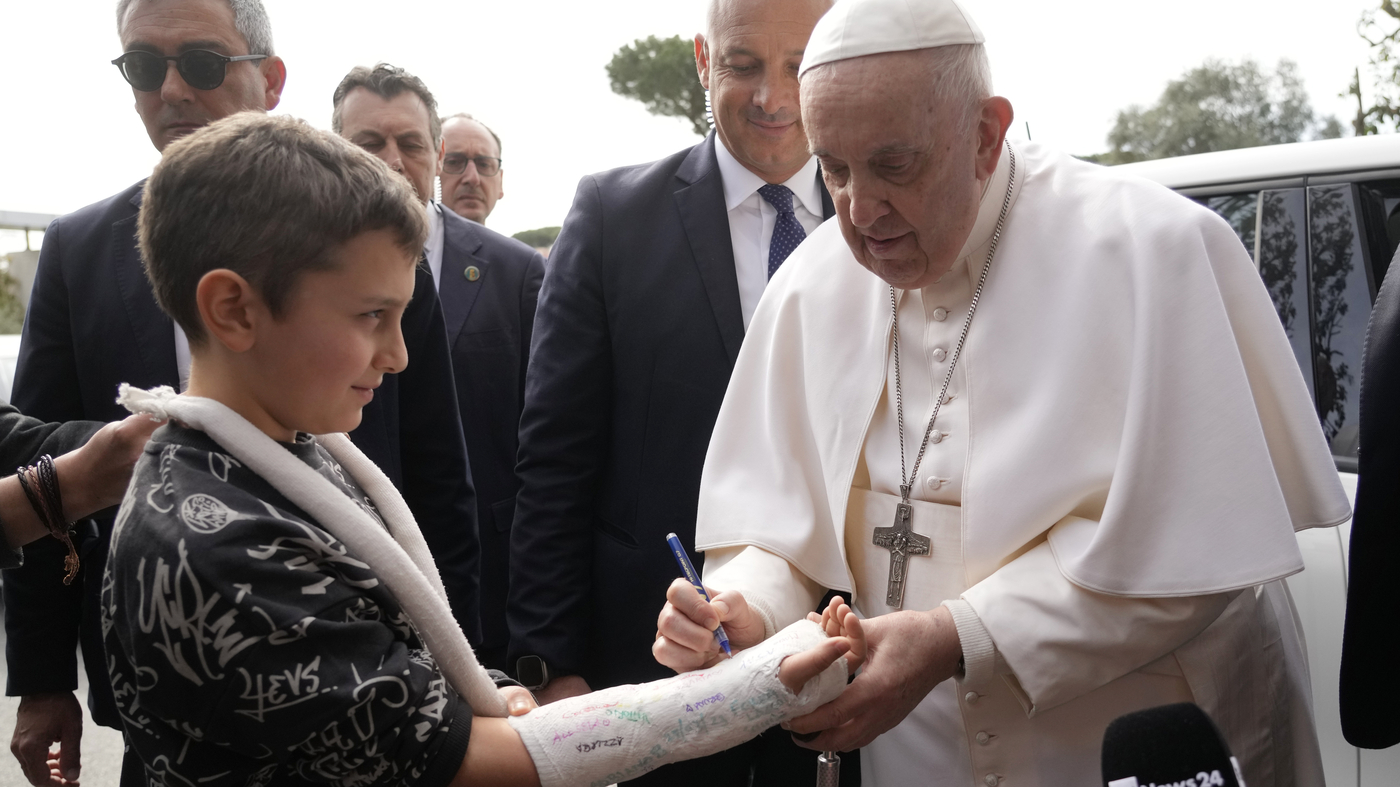 Pope Francis seemed eager to meet with well-wishers and lingered to comfort visitors, including a boy whose arm was in a cast. The pope asked if the young boy had a pen and added his signature to the child's cast, which was already well-autographed. When exiting the hospital, he got out of the vehicle himself, using a cane to walk.
Visit to St. Mary Major Basilica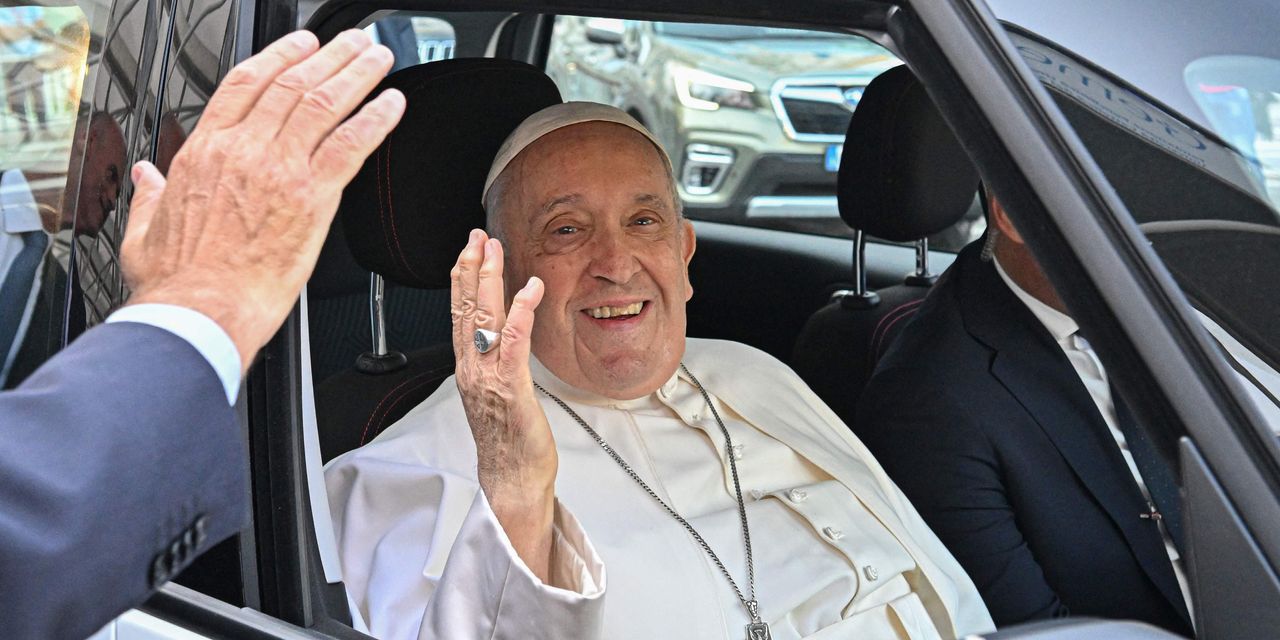 Following his hospital release, the pope's motorcade passed Vatican City, stopping at St. Mary Major Basilica, one of his favorite Rome landmarks. He prayed and then exited the Basilica in a wheelchair, which he has frequently used due to a chronic knee problem. Tourists and residents gathered outside to snap pictures and cheered as the pontiff passed by.
Francis' medical history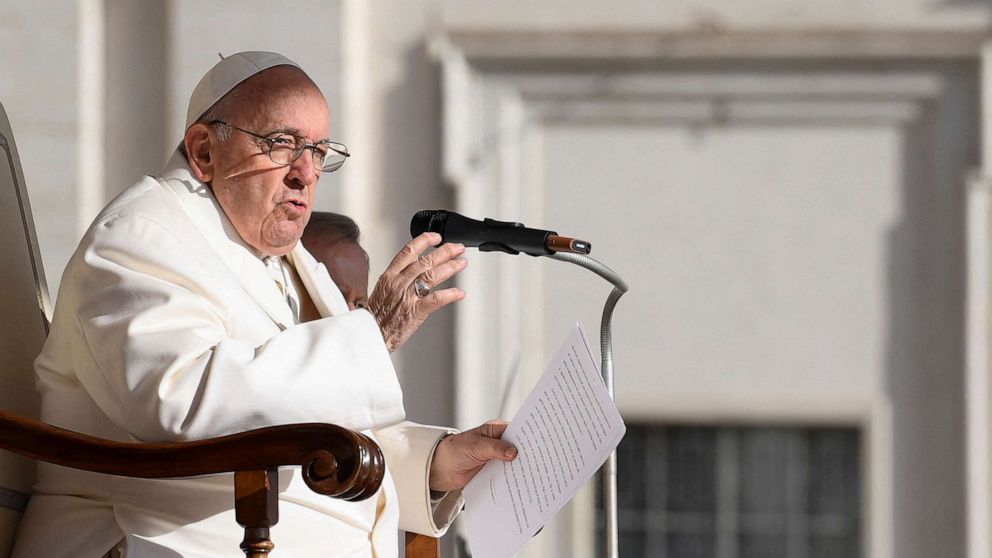 Pope Francis has had an abundance of health issues, including colon surgery and ocular surgery to treat cataracts. He has also struggled with chronic sciatica pain, has had part of one lung removed, and has used a cane or wheelchair to alleviate knee discomfort.
Crisis in the Vatican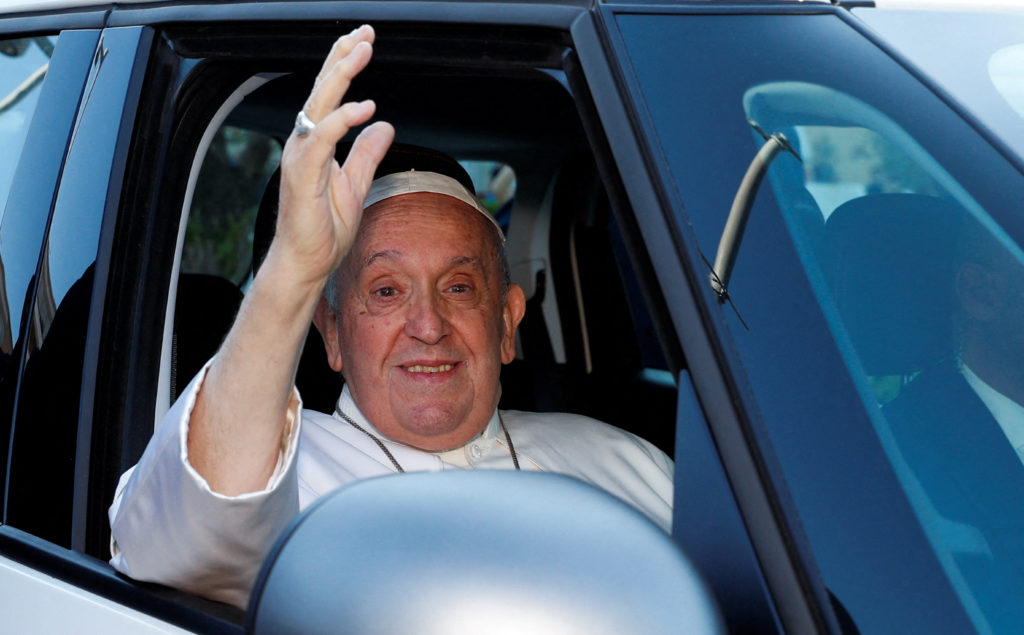 Should Pope Francis become medically impaired, the Vatican could face a crisis. There is no appointed "vice pope" in the Catholic system, meaning nobody can deputize the pope's authority while he is absent. Cardinal Pietro Parolin, the Vatican's secretary of state, can supervise routine day-to-day management, but he has no powers to take on the pope's duties.
Conclusion
Following his bronchitis treatment, Pope Francis has been discharged from Gemelli hospital. Despite health concerns, he has largely maintained his regular duties and appointments. His most recent display of kindness with well-wishers and visitors raises his profile and demonstrates his compassion for others.
FAQs
1. How long was Pope Francis hospitalized for bronchitis treatment?
Pope Francis spent several days in the hospital recovering from bronchitis before being discharged on Saturday, April 1, 2023.
2. Has Pope Francis had health issues in the past?
Pope Francis has experienced numerous health issues over his lifetime and has struggled with colon surgery, ocular surgery to treat cataracts, chronic sciatica pain, lung surgery, and knee discomfort.
3. Does the Vatican have a "vice pope" in place?
No, there is no appointed vice pope in the Catholic system to take over the pope's duties should he become medically impaired. The Vatican's secretary of state can manage routine day-to-day tasks but has no powers to replace the pope.
4. What was Pope Francis' response to journalists after his hospital release?
Pope Francis quipped, "still alive, you know," when answering journalists' queries following his hospital discharge.
5. Where did Pope Francis stop after his hospital release?
Pope Francis' motorcade passed Vatican City and stopped at St. Mary Major Basilica, one of his preferred Rome landmarks, after his hospital release.