Will Smith and Jada Pinkett Spotted!
Will Smith and his wife, Jada Pinkett Smith, were spotted for the first time. They were seen enjoying a meal at Nobu in Malibu earlier on Saturday. Feeling upbeat Will Smith, 53, and his wife, Jada Pinkett Smith, 50, had entered the restaurant with a smile on their faces.
Images acquired by TMZ on Saturday afternoon show the couple exiting Nobu in Malibu. In the pictures, Jada can be seen after Will and holding onto his clothes as he appears to direct her to their car. The two then climbed into the car and took off together.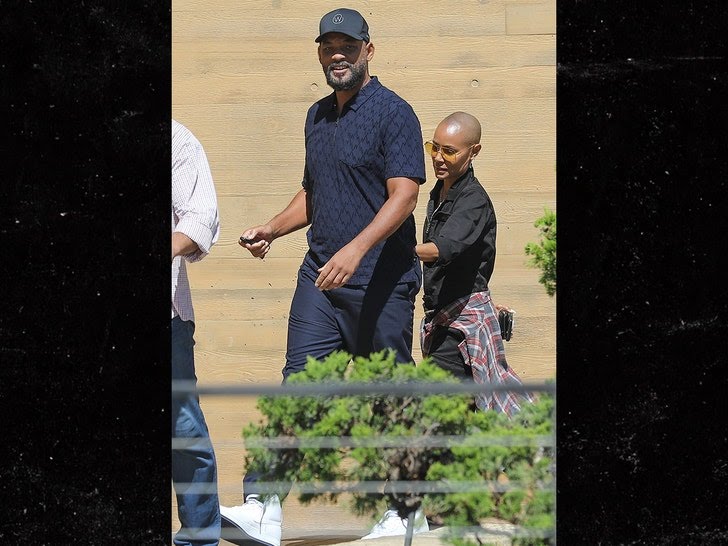 It was a pleasant meal for Will Smith & his wife
The gifted actor dressed simply and casually for a daytime stroll in the summer. Will Smith was dressed in a pair of dark blue dress slacks and a polo shirt with a pointed collar. As they exited the restaurant, the I Am Legend actor changed into a pair of white sneakers and added a navy cap to protect his eyes from the harsh sunlight. As the photographers shot pictures, Will could be seen grinning and, at one point, even waving a peace sign.
The two celebrities appeared to have enjoyed their time together during their lunch date in Malibu. Jada kept her appearance cool and trendy by donning a beautiful, black jumpsuit. To keep cool in the heat, she rolled her sleeves up to her elbows. She added a stylish edge to her appearance by tying a red, white, and grey plaid blouse around her waist. She completed her look with a set of silver hoops earrings, a bracelet in a like colour on her left wrist, and a pair of yellow sunglasses to shield her eyes from the sun. The actress went behind her spouse as they made a fast exit to their car.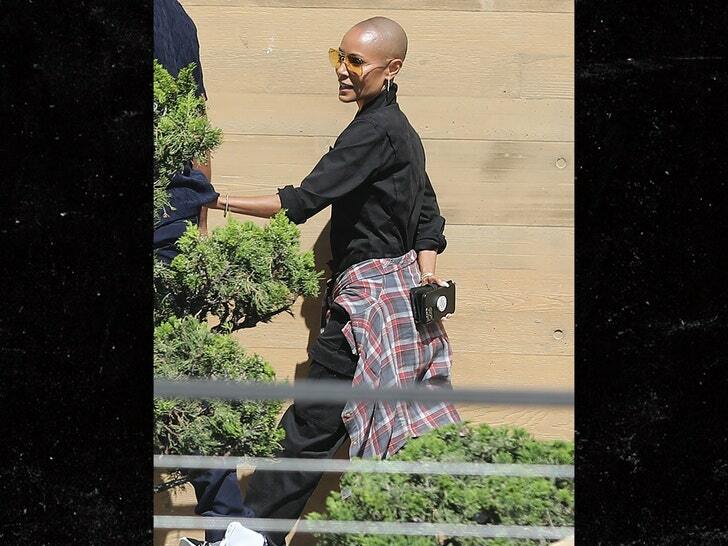 For the first time since the startling, publicly broadcast slap during the Oscars in March, the pair was finally spotted together. The 53-year-old Hollywood star, Will Smith, however, seemed to be in a great mood after apologizing to Chris Rock in front of the public. The duo hasn't been out in public together since the Academy Awards ceremony in March. Two weeks have passed after Smith apologized to Chris Rock for the event and broke his silence about it.
Will Smith apologized to Chris Rock
A few weeks earlier, on July 29, Will Smith posted the video on his Instagram, acknowledging that his "conduct was inappropriate." The I Am Legend actor officially apologized to his wife and Chris Rock after punching the comedian during the Oscars earlier this year, and the couple appeared to be enjoying a day out.
Following his recent July Instagram video apology, Will appears to be thinking positively. Will posted a lengthy video on July 29 about the night of the notorious slap, which instantly went viral on social media. Not only did the actor apologize to Chris, but also to his wife and a few other people.
"I reached out to Chris, and the response I received said that when he is ready to chat, he will call out." I shall thus apologize to you, Chris. I'm available for discussion whenever you're ready, and my behaviour was inappropriate. Additionally, he expressed regret to his entire family, particularly to Rock's mother and his younger brother Tony.
I want to apologize to Chris's mother because I really didn't know how many people were injured at that exact moment. I want to say sorry. I want to express my regrets to Tony Rock. Tony Rock was my man, and I doubt this can be fixed," he stated.
Jada Pinkett Smith, whose honour he claimed to be defending with the outburst, received an apology from him as well and was told she had "nothing to do with anything." After the notorious Oscars slap, Will and Jada were spotted together for the first time.
Will Smith officially apologized for hitting Chris in a video, saying, "My behaviour was inappropriate and I'm here whenever you're ready to talk." He continued by saying that he made a choice of his own from his own experiences from his history with Chris. He insisted that his wife had nothing to do with the slap.
Jada played no part in it. I apologize, darling," he said. He continued that he wants to apologize to his family and children for the discomfort he caused to all of them. Later that evening, Will won an Oscar for his work in King Richard, but he never said sorry to Chris in his acceptance speech.
Will Smith's public apology wasn't limited to the July video. The actor wrote on his Instagram the day after the Oscars, "My behaviour at last night's Academy Awards was disgusting and inexcusable." A joke about his wife's health, he had explained was too much for him to stomach and he reacted emotionally.  She was identified as having alopecia, an autoimmune condition that results in uncontrollable hair loss.
'Christopher, I want to officially apologize to you. I made a mistake and stepped out of line. I feel ashamed because they did not reflect the kind of man I aspire to be. Violence has no place in a world where there is love and kindness. Will Smith hasn't heard from Chris regarding his apologies, but the celebrity seems to be moving past the incident.
Also read: ASHTON KUTCHER EXPERIENCED A BLOOD-Y INCIDENT AS HIS NIPPLES BLED DURING A MARATHON