Tributes pour in for the Bat out of Hell star
Michael Lee Aday popularly knows as Meat Loaf was an American singer and actor died on 20th January, 2022 at the age of 74. He was known for his powerful, wide-ranging voice and theatrical live shows.
His album Bat out of Hell trilogy sold an approximate of 65 million worldwide making it one of the best selling album in the history. This album consisted of Bat out of hell, Bat out of hell II:Back into hell , Bat out of hell III: The monster is  Loose.
The company of Jim Steinman's Bat Out of Hell the Musical here in the UK is deeply saddened to hear of the passing of their great friend and producer, Meat Loaf.

The beat is yours forever. pic.twitter.com/pmPfQAXbAC

— Bat Out Of Hell (@BatTheMusical) January 21, 2022
Music Icon
Meat Loaf had also won Grammy Award for the Best Solo Rock Vocal Performance for his song I'd Do Anything For Love .
His retention for his iconic status and popularity in Europe, especially in United Kingdom where he won the Brit Award for the best selling album.
He was also an actor and had played role in more than 50 TV shows and films which include The Rocky Horror Picture Show and The Fight Club and many more.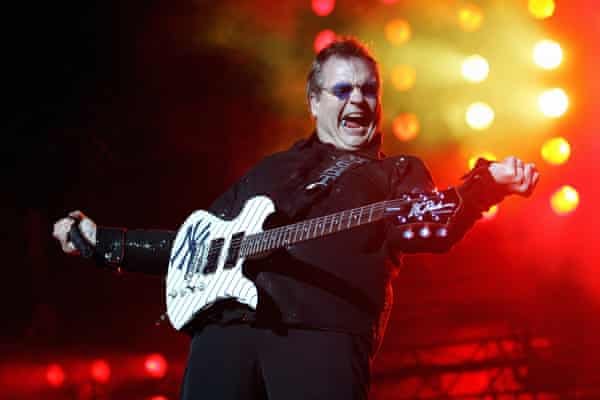 His appearance in musical hair , both on-Broadway and off-Broadway boosted his name too and made him more famous.
The cause of his death is yet to be known but when he died he had both of his daughter Pearl and Amanda near him.The news of his death was first posted in facebook. They said that they know how much he meant to us , we all loved him so much and he was such an inspiring artist and a great man.
You will be remembered, Meat Loaf!
After the news of his death , he received tributes from his fans, co-stars and others.
RIP, Meat Loaf. Thanks for being one of the reasons I fell in love with ROCKY HORROR PICTURE SHOW in the first place. #RIPMeatLoaf pic.twitter.com/rMEPyPlVzT

— Heather Wixson (@MMEFXBook out 10/20!) (@thehorrorchick) January 21, 2022
Heather thanked him for making her fall in love with The Rocky Horror Picture Show for the first time.
A gentle hearted powerhouse rockstar forever and ever. You were so kind. Your music will always be iconic. I'm sure you're singing concerts in the great beyond. Rest In Peace sir. #MeatLoafRIP #Meatloaf pic.twitter.com/9twdJcOeP1

— ADAM LAMBERT (@adamlambert) January 21, 2022
Whereas, Adam tributed him for his iconic music and his powerhouse as well as his gentle nature.
Me and Mrs G do a bit of singing. This is our wee tribute to Meatloaf, RIP pic.twitter.com/TLZk6yRqy0

— @belfastwhiteLUFC (@fedgilb) January 21, 2022
All his fans thanked him and posted pictures and videos to tribute him with eyes full of tears.
As we have heard many time, the artist dies but his art never dies , similarly we know that the art of Meatloaf will be knows till eternity and beyond.
R.I.P MEAT LOAF