Scott has now claimed he will not perform at the Day N Vegas Festival
The tragedy caused during Travis Scott's concert has still left people shook. But as we look deeper, we have found out that this is not the first time that chaos have taken place during his concerts.
Back in 2015, he overhyped fans at Lollapalooza and urged them to climb over barricades and onto the stage with him. He pled guilty for charges of reckless conduct afterwards. Then he got sued by a man named Kyle Green in 2017 after he claimed that fans pushed him off an upper-deck balcony. In fact, Scott encouraged him to jump off, saying fans will catch him.
The aftermath of a packed show at the Walmart Arkansas Music Pavilion in Rogers, Arkansas, in May 2017, was shown in the Travis Scott's Netflix's documentary released in 2019, Look Mom I can Fly. A fan walking in crutches was spotted smiling at the camera and saying "I survived" over and over. Of course, we could understand how intense the situations could get, but never expected something like Astroworld.
Scott's charges
Travis Scott faced three charges of misdemeanour, for inciting a riot, disorderly conduct, and endangering the welfare of a minority, for the Arkanas show. The rapper had actually encouraged the fans to overpower security and climb onto the stage with him during his act. He pled guilty for the charges, got arrested, and paid more than $6,000 to the two people who were injured at the show.
Scott's recent developments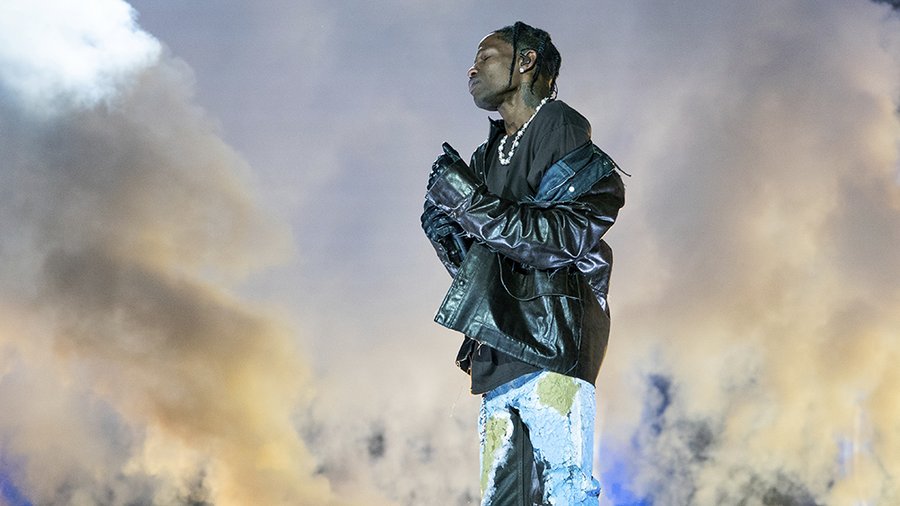 Recent news have reported that Travis Scott will not perform at the Day N Vegas Festival on Saturday, Nov. 13. He will also be refunding all attendees who bought the tickets to Astroworld. Representatives of the rapper have stated that he is "too distraught to play."
This might just be the last straw in Scott's career for inciting chaos caused by his fans during concerts.
Also read: CHRIS PRATT GETS AID FROM MOTHER-IN-LAW MARIA SHRIVER AFTER RECENT CONTROVERSY