Sword Art Online Progressive renewed for a second anime film for 2022
The "Sword Art Online Progressive- Aria of Starless Nights" anime film's official website announced a second anime project of the Sword Art Online Progressive franchise for the year 2022. The news came following the success of the franchise's latest anime film "Sword Art Online Progressive- Aria of Starless Nights."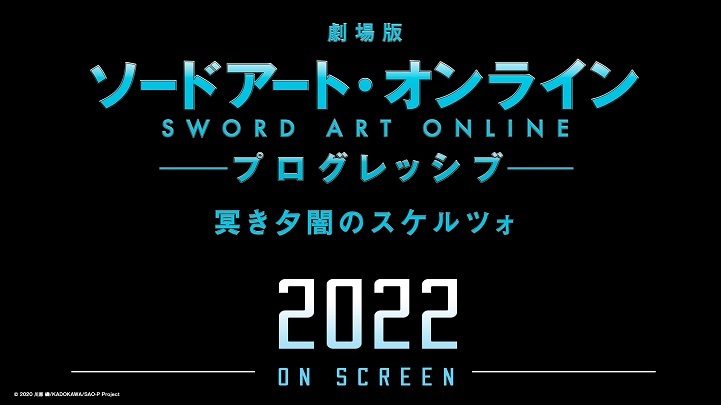 Sword Art Online Progressive emerges a super-hit!
On October 30, the new Sword Art Online Progressive anime film subtitled "Aria of Starless Nights" hits the theatres in Japan. The film emerged as a super-hit and has reportedly topped Japan's box office charts for the weekend.
Owing to the film's success, on November 1, the SAO website announced the sequel for the new anime film, which might drop sometime next year. The new feature's box office numbers were pretty impressive, which urged the show's team to announce a second one.
With around 225,000 tickets sold and roughly 349 million yen ($3.06 million) collected, the movie became one of the biggest anime releases of the year. The film will next premiere in the theatres of the United States and Canada on December 3. Ayako Kohno (High School Fleet) directed the new SAO film at A-1 Pictures.
What will be the second film's plot?
According to the announcement on the official website, the upcoming second installment of the franchise will be titled "Sword Art Online Progressive: Kuraki Yūyami no Scherzo", which means "Scherzo of a Dark Dusk." The SAO anime film is an adaptation of Reki Kawahara's 2012 novel series of the same name. The novel series reiterates the original Sword Art Online novel's Aincard Castle arc.
The first movie featured the journey of Asuna and Kirito through floating Aincrad castles' first floor, which is basically the first book of the novel series. Likewise, the second and third books talk about floors 2 and 3, respectively. So, we might expect the upcoming film to follow the second book of the series.
Also read: POPULAR ANIME 'GANTZ' GETS REBOOTED FOR AN ALL-NEW LIVE-ACTION MOVIE