Selena Gomez has shown her disappointment over the social media platforms and showed her disgrace to the social media platforms' handlers followed by the Capitol riot that took after Donald Trump's rally. The singer said they failed to handle the community that was supposed to build people not to create riots. Twitter has locked Donald Trump's Twitter account for 12 hours. Facebook has also taken its steps in controlling the riots. Check out the blog post to know!
Selena Gomez has condemned Social Media Platforms:
The singer, Selena Gomez has tweeted followed by the Capitol riot that took place on the 5th of January.
Selena Gomez has called out the roles played by the social media platforms in contributing to the riot and has condemned them. The singer wrote that today is the result of allowing people with hate in their hearts to use all these platforms which should have been used to create harmony and build up a community. Gomez has tagged all the famous social media platforms which include Facebook, Instagram, Twitter, Google, and its CEOs include Mark Zuckerberg, Sheryl Sandberg, Jack Dorsey, Sundar Pichai, Susan Wojcicki. After tagging all of them, Gomez wrote that they have all failed the people of America today. She ended her tweet by saying that she hopes that they all would fix things that have moved too far and are moving.
. @Facebook, @Instagram, @Twitter, @Google, Mark Zuckerberg, @SherylSandberg, @jack, @Sundarpichai, @SusanWojcicki pic.twitter.com/df3ZLR5Ruk

— Selena Gomez (@selenagomez) January 7, 2021
Twitter has blocked Donald Trump's official Twitter account: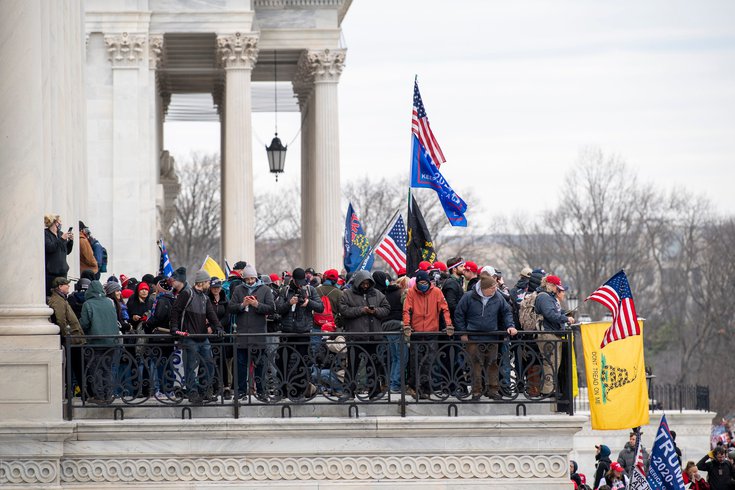 Twitter has blocked Donald Trump's official Twitter account for 12 hours. The platform declared this through a tweet where it was written that three tweets of Donald Trump have been removed from Twitter which was posted earlier today for repeated and severe violations of the Civic Integrity Policy of the platform. The platform has also mentioned that if the Tweets are not removed, Trump's account will be permanently locked.
Followed by the riot Facebook and YouTube have also removed Trump's video so that the risk of ongoing violence can be diminished.