The original aired for eight seasons
Studio Shaft has announced that they will be animating Rooster Teeth's RWBY with a whole new spin-off series called RWBY: Ice Queendom. The first trailer has also come out. The original began as a computer-animated web series created by Monty Oum for Rooster Teeth, an American audio-video production company. It centers around four protagonists: Ruby, Weiss, Blake, and Yang. The first letters of their names form the title, RWBY.
RWBY: Ice Queendom Story, Cast, and Theme Song
The synopsis states that the story takes place in a world called Remnant, filled with horrific monsters called Grimm. As a result, young people train to become warriors named Huntsmen or Huntresses. Ruby Rose, Weiss Schnee, Blake Belladonna, and Yang Xiao Long are four huntresses training at the Beacon Academy, before leaving on to become professional Huntresses. Their journey is difficult, as they have to overcome the darkness ahead, as well as learn to fight as a team.
As for the cast, Ruby will be voiced by Saori Hayami, Weiss by Yōko Hikasa, Blake by Yu Shimamura, and Yang by Ami Koshimizu. Hayami also sang the anime's ending theme "Awake." We are yet to find out the opening theme. The English version will be voiced by Lindsay Jones, Kara Eberle, Arryn Zech and Barbara Dunkelman, the original voice actors of the long-running series.
Streaming Platform and Release Date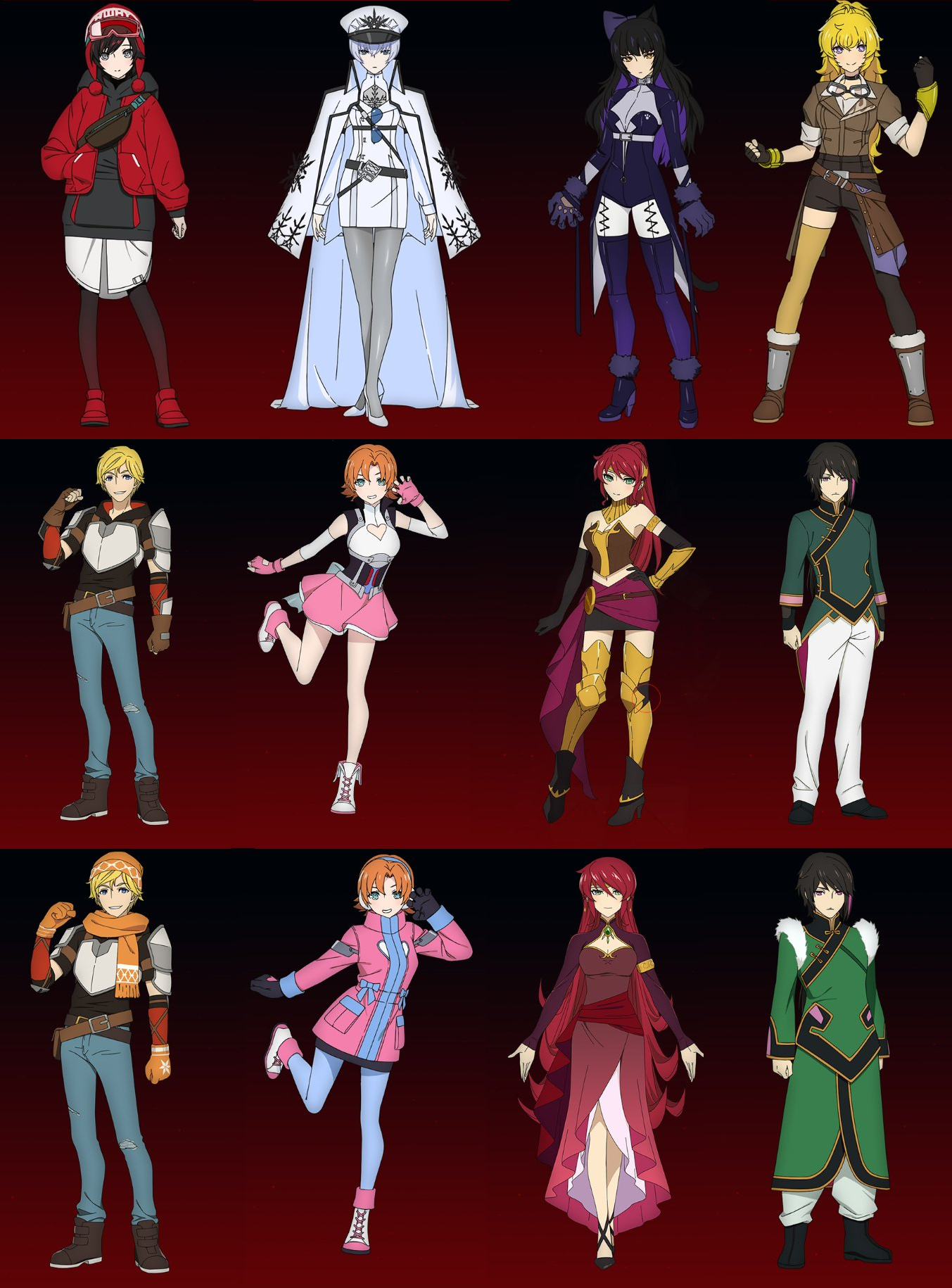 The anime will be airing on Crunchyroll and Rooster Teeth FIRST simultaneously. Rooster added further that subtitled and dubbed episodes will be released together. We are yet to receive an exact release date, but the anime will drop on 2022.
Also read: ONE PIECE: NETFLIX LIVE-ACTION ANIME ADAPTATION IS GETTING BIGGER WITH NEW ADDITIONS