Ubisoft's Raving Rabbids are back on Netflix!
The popular video game franchise "Raving Rabbids" has a new series! Netflix released a new trailer depicting the Rabbits in new havoc. Rabbids Invasion: Mission to Mars will contain hour-long episodes starting February 18th.
From Rayman to Mars
The Rabbids video game has come a long way. Ubisoft started the video game series named Rayman in 2006. It has been a favourite among many since then. The problematic rabbits called Rabbids have always been the highlight of these games.
Although the early series was mainly focused on Rayman. The fierce Rabbid dealt with chaotic rabbits. Eventually, the Rabbids started their adventures solo!
The audience's take on the whole franchise
The audience has always applauded The Rabbid. The game lovers have praised its soundtrack as well as mechanics. However, the most appreciated aspect of the whole series is its out-of-the-box humour. Upon attaining such a positive response, the bunnies are well recognized now!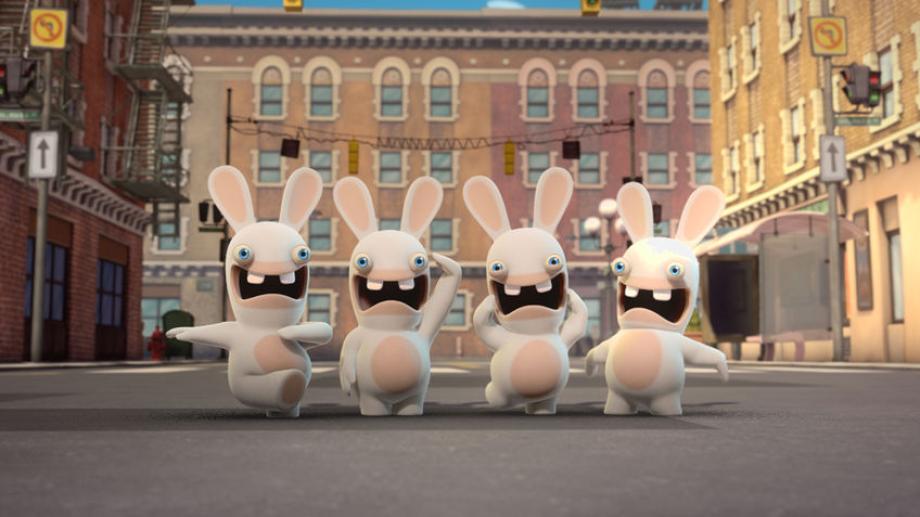 The Rabbids latest adventure
"Rabbids Invasion: Mission to Mars" is the newest mission handed over to the Rabbids. Their mission centres around making Mars liveable for humans.
The trailer starts with Beardie, who is an intelligent Rabbid. He is ready to prove his intellect among the species considered unintelligent. As Beardie advances on his mission, he meets three more of his kind. One of them is Disco, who is a dancer. Then comes Cosmo, an underconfident pilot. The last one is Mini, she is a small rabbit having a Napolean complex. Consequently, the team sets out on a mission, facing challenges while maintaining their entertainment game.
A feature film is in the works
Many people are unaware of a feature film that Ubisoft has been working on. There is no official news regarding the movie since 2019. However, people might confuse the upcoming Netflix special with the feature film. Alternatively, many upcoming projects are about to be released in the future.
Ubisoft and Nintendo's project, Mario + Rabbids Sparks of Hope will be soon released. We all must gear up for some Rabbid action!
Also read: GUELLERMO DEL TORO DROPS FIRST STOP-MOTION TRAILER FOR THE REIMAGINED PINOCCHIO!