New PlayStation Plus Games Announced: Here's What You Need to Know
Introduction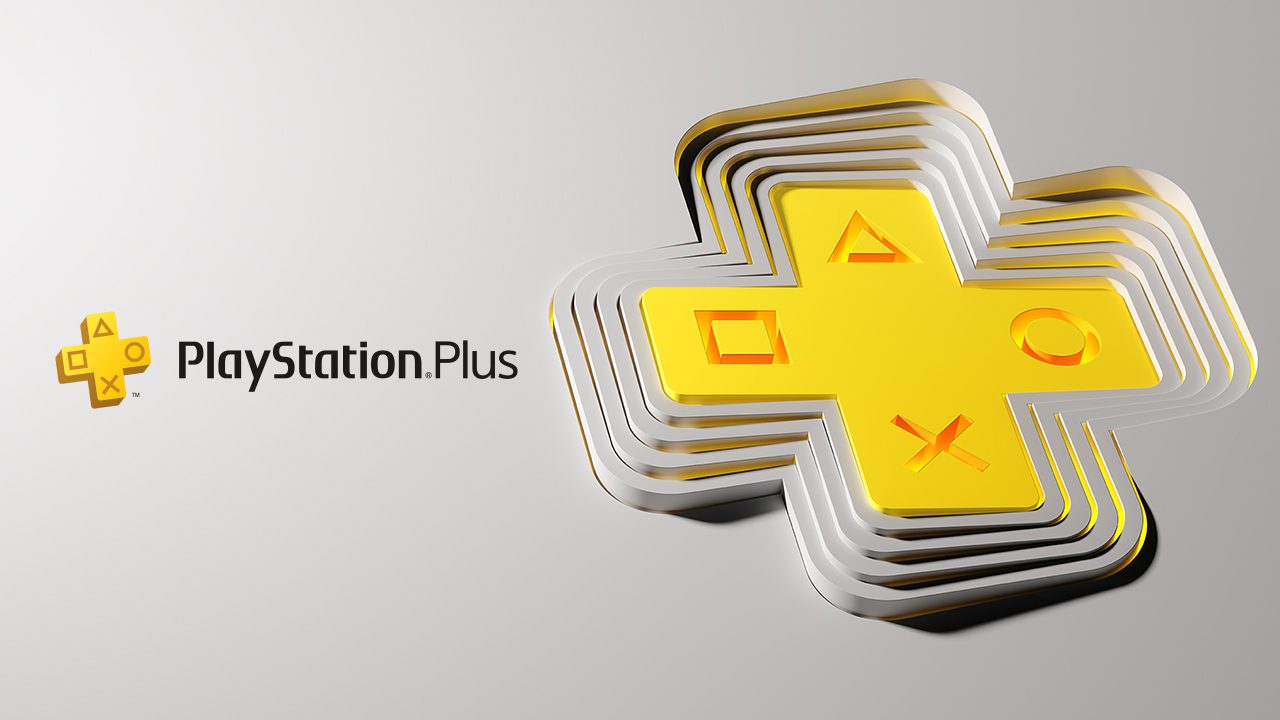 Every month, PlayStation Plus members eagerly await the new lineup of free games to be added to the service. March is no exception, with Sony adding six exciting new games to the library, available for download on PS4 and PS5. Here's a breakdown of the games, what to expect, and a look at the upcoming PlayStation Plus game catalogue additions for the month ahead.
Uncharted: Legacy of Thieves Collection
Uncharted is undoubtedly one of the most iconic franchises to come out of PlayStation Studios, and fans of the series will be excited to see it included in this month's PlayStation Plus lineup. The Uncharted: Legacy of Thieves Collection includes two remastered classic games: Uncharted 4: A Thief's End and Uncharted: The Lost Legacy. Players will get to relive some of the franchise's most memorable moments on their PS5 consoles with improved visuals and high-end graphics, making it the perfect addition to the PlayStation Plus library.
What to Expect From Uncharted: Legacy of Thieves Collection
Relive iconic moments from the Uncharted franchise
Improved graphics and visuals providing an immersive experience
Replay Uncharted 4: A Thief's End and Uncharted: The Lost Legacy.
Tchia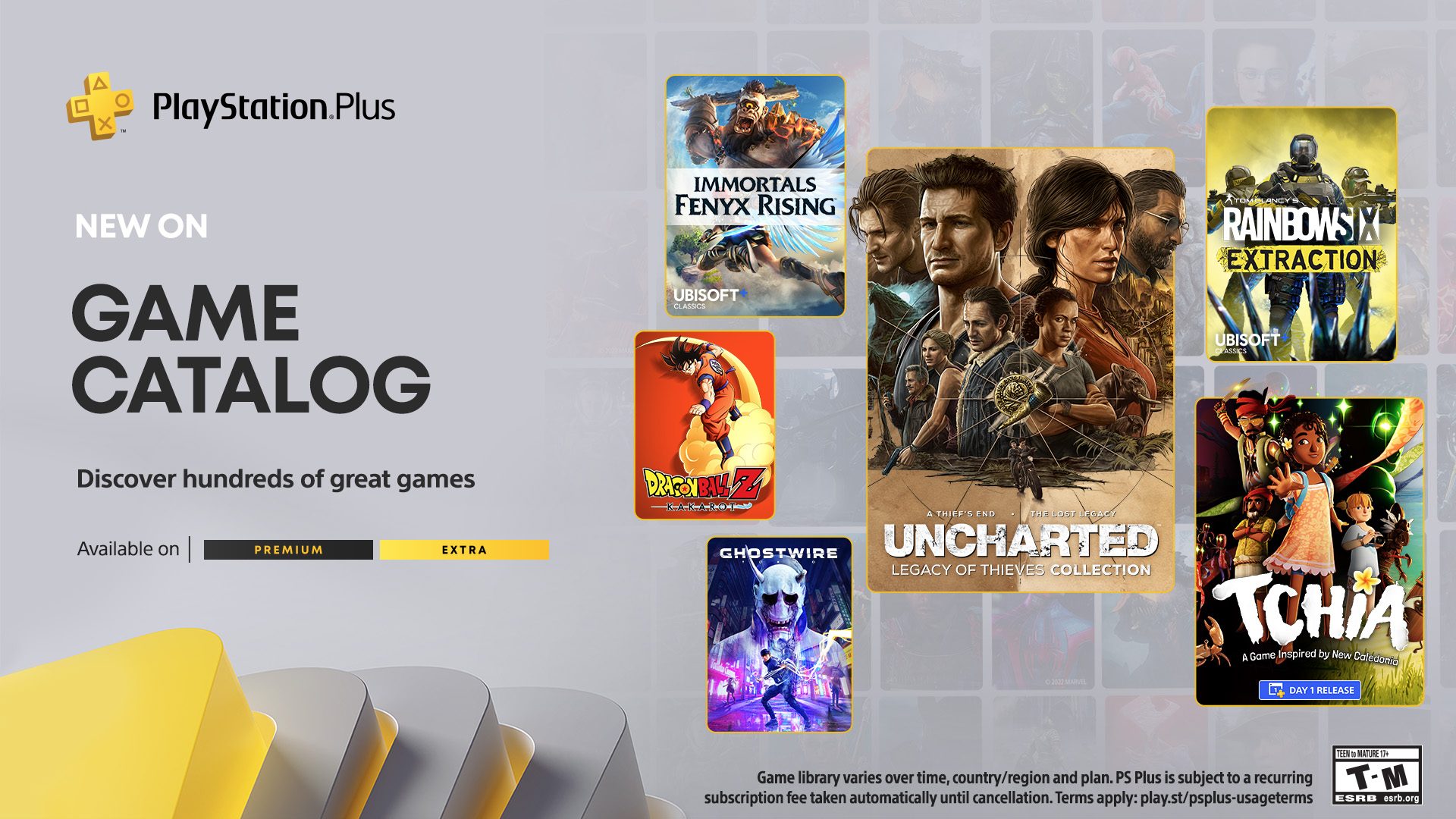 Tchia is a physics-driven adventure game that's inspired by New Caledonian cultures. In this game, players get to control the adorable Tchia, a young girl who roams around vast and beautiful archipelagos made up of several islands. The gameplay involves exploring the islands to find new items, plus climbing, gliding, and sailing across the landscape. But Tchia has an unusual ability which makes the game even more exciting – she can control animals and objects within her reach, giving players excellent control over gameplay.
What to Expect From Tchia
A vast and beautifully rendered open world
An immersive experience of New Caledonian cultures and traditions.
Unique gameplay mechanics, using Tchia's ability to possess animals and objects to solve puzzles and progress.
Tom Clancy's Rainbow Six Extraction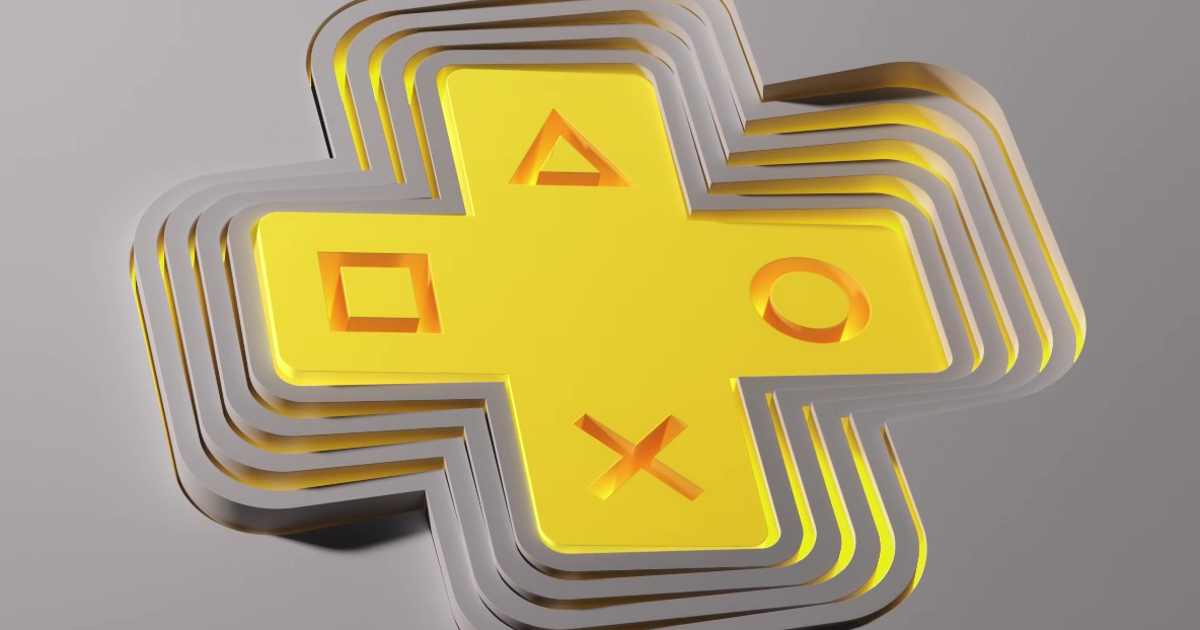 Rainbow Six Extraction is a multiplayer tactical shooter game with a thrilling storyline. Players can join up with two other players and take on the role of elite Rainbow Six Operators, united in their efforts to destroy an alien threat known as the Archeans. Every incursion into the alien zones is different, and you will have to plan and coordinate with your squad to make it back alive!
What to Expect From Tom Clancy's Rainbow Six Extraction
An immersive co-op tactical-shooter experience
Dynamic and unpredictable challenges, and deadly objectives to face every time you play.
A high replayability factor that will ensure fresh new experiences every time you play.
Ghostwire Tokyo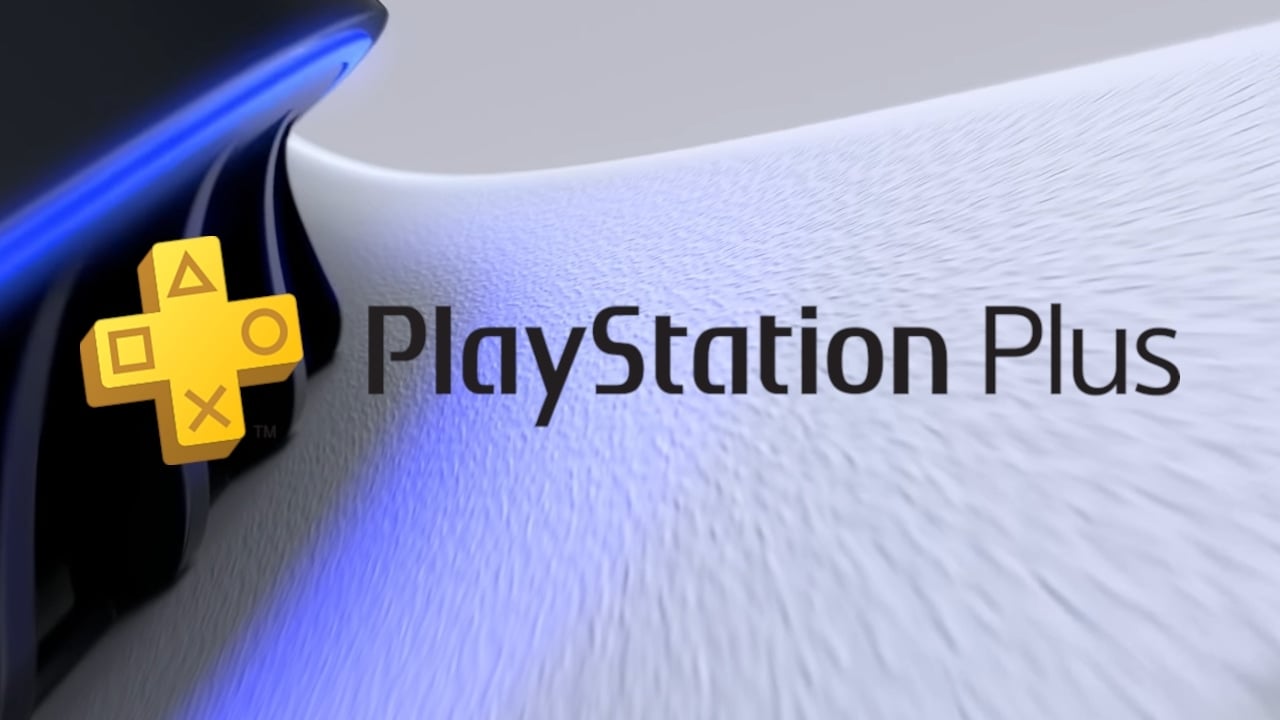 In Ghostwire: Tokyo, players control a 'spectral entity' in the unique world that is Tokyo – a world overrun by supernatural forces caused by a dangerous occultist. Players will use their ghost hunting skills, upgradeable elemental powers, and haptic feedback to combat the supernatural threat. With stunning graphics and equally impressive sound design, Ghostwire: Tokyo is one of the most anticipated games of 2022, providing an immersive horror experience for PS5 owners.
What to Expect From Ghostwire Tokyo
Stunning graphics, high res textures, and ray-tracing technology
Unique sound design and use of haptic feedback to provide an immersive experience.
An intense horror experience set in the iconic city of Tokyo.
Life Is Strange: True Colors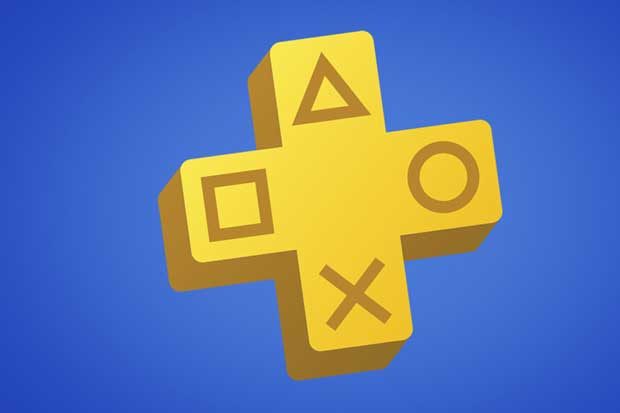 Life Is Strange: True Colors is a narrative-driven adventure game that puts players in the shoes of Alex Chen, a young woman with the superpower of empathy. Alex uses her power to investigate her brother's death and uncover a sinister conspiracy in her small town. Life is Strange: True Colors received critical acclaim for its story, voice acting, and characters, and we expect an even wider audience to experience it now that it's part of the PlayStation Plus lineup.
What to Expect From Life Is Strange: True Colors
A heartfelt story-driven game with immersive world-building and characters.
Engaging storytelling that puts players in the shoes of Alex Chen as she uncovers the truth about her brother's death.
Emotional and thought-provoking gameplay elements which deal with themes of loss, grief, and acceptance.
Immortals Fenyx Rising
Immortals Fenyx Rising is an open-world adventure game that follows the story of Fenyx, a winged demigod on a mission to save the Greek gods and their home from a dark curse. This game combines action, combat, and puzzles, making it a must-play for anyone who loves exploring and problem-solving. Immortals Fenyx Rising is now available on PlayStation Plus, making it a great time for new players to jump into the experience.
What to Expect From Immortals Fenyx Rising
An expansive open-world experience set in a beautiful world.
A unique take on Greek mythology that combines action, combat, and puzzles.
Engaging and immersive gameplay that challenges players at every turn.
Upcoming PlayStation Plus Game Catalogue Additions for March
Are you ready for more games to be added to your PlayStation Plus collection? Here's what's in store for March 2022:
Operation: Tango (PS5 and PS4)
Viscera Fest (PS5 and PS4)
A Plague Tale: Innocence (PS5)
The Binding of Isaac: Repentance (PS4)
Zombie Army 4: Dead War (PS4)
Vampire: The Masquerade – Coteries of New York (PS4)
Conclusion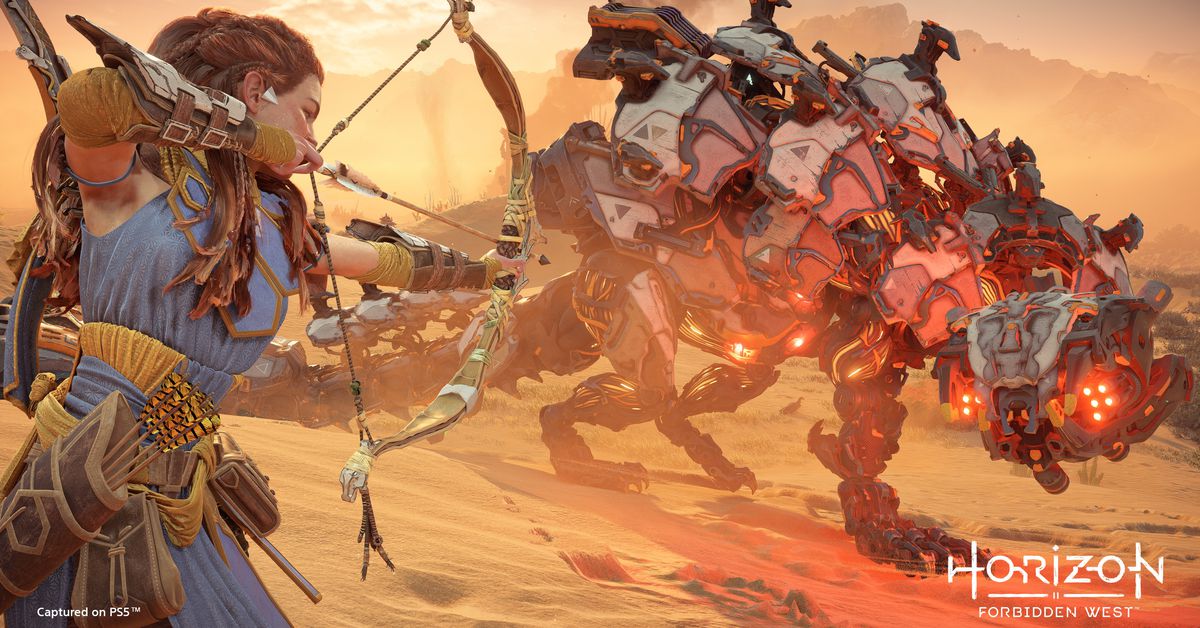 PlayStation Plus continues to be one of the best game subscription services available today, with a wide variety of games on the horizon for players to discover. Uncharted: Legacy of Thieves Collection and Tom Clancy's Rainbow Six Extraction are just two of the exciting titles available this month, along with several other popular games. Keep an eye out for the upcoming additions to the PlayStation Plus game catalogue, and make sure to check out these games while they're available!
FAQs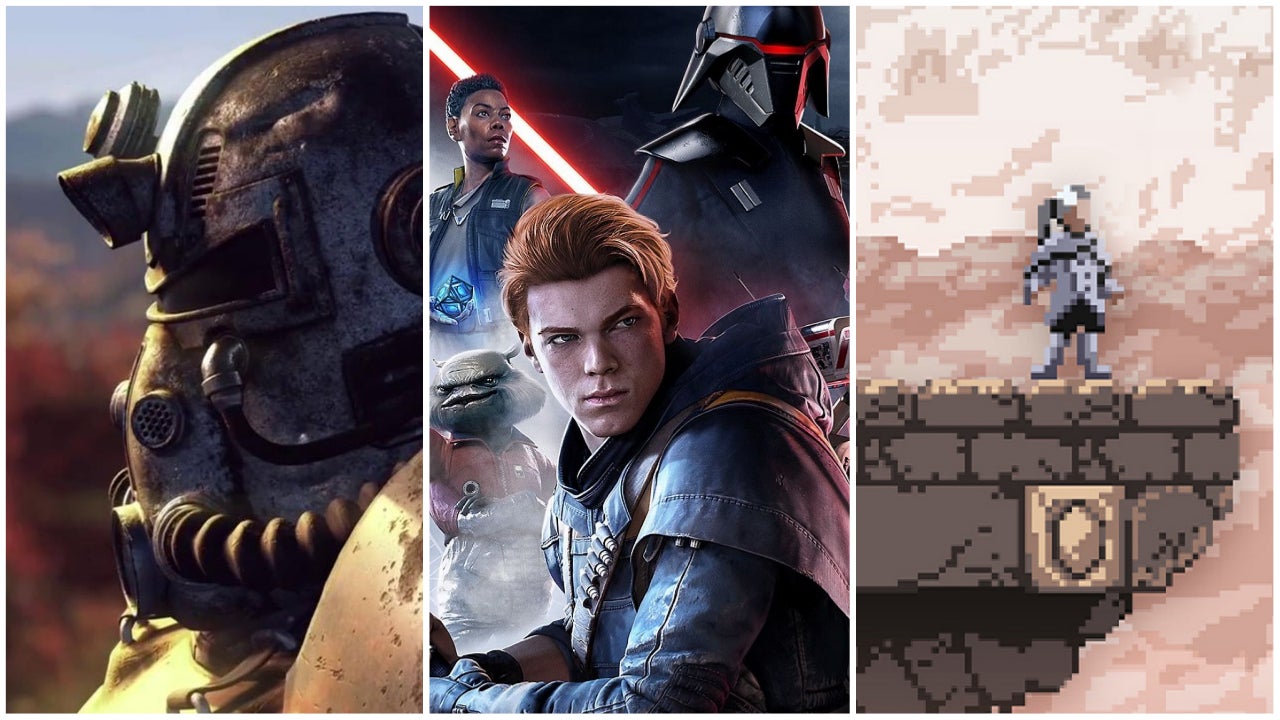 1. What is PlayStation Plus?
PlayStation Plus is a monthly subscription service offered by Sony that allows users to access online multiplayer, receive exclusive discounts, and gain access to free games every month.
2. How much does PlayStation Plus cost?
PlayStation Plus currently costs $9.99 per month, $24.99 billed quarterly, or $59.99 billed annually.
3. Can I play PlayStation Plus games on my PS4 or PS5?
Yes, all games available on PlayStation Plus can be played on both the PS4 and PS5 consoles.
<h