With the arrival of 2020, 'Pop Icon' Miley Cyrus welcomed the new decade with a funky and edgy new haircut.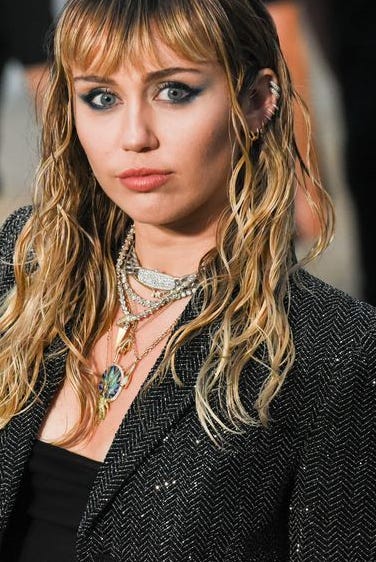 She has been in the spotlight in the 'Hair Scene' for quite a few years now. She has gone through a lot of hair transformations from the past few years. Just last year, in March, she stunned everyone with her Platinum dyed hair along with blunt bangs, which brought back sweet memories of Hannah Montana!!!
She showed off her new hair in an Instagram post, she even indicated that she has some new projects and some new music coming up!! She captioned the photo, "New Hair. New Year. NEW MUSIC! 💀".
This new punk-rock inspired style is the mastermind of Celebrity Hairdresser Sally Hershberger. About the new look, Sally said, "It's a very fashion-forward look yet very no-fuss, both reflective of Miley's personality." She further said that she wanted to create something very natural which would reflect her vibes for 2020.
And about Miley's new music, her new album, 'She Is Miley' is going to come out this year. Explaining the title for the album she said that 'She' does not represent a gender. She is not just a woman. 'She' doesn't refer to a vagina. She is a force of nature. She is power. She can be anything you want to be, therefore, she is everything. She is the super she. She is the she-ro. She is the She-E-O.
After a rough 2019, which ended with her divorce from husband, Liam Hemsworth, she's on the road to healing and loving herself. She said that she's positively looking forward to a new decade, and aspires to do great things and create some good music.