MCU adds another Animation Project on the tube
2021 has been a great year of the Marvel Cinematic Universe (MCU). Now that Loki's is over, MCU is set to release its first animated series 'What if…?'
The show is written by A.C. Bradley and it is being directed by Bryan Andrews. the animation has been co-developed by Marvel Studios and Squeeze. Stephan Franck is the head of the animation.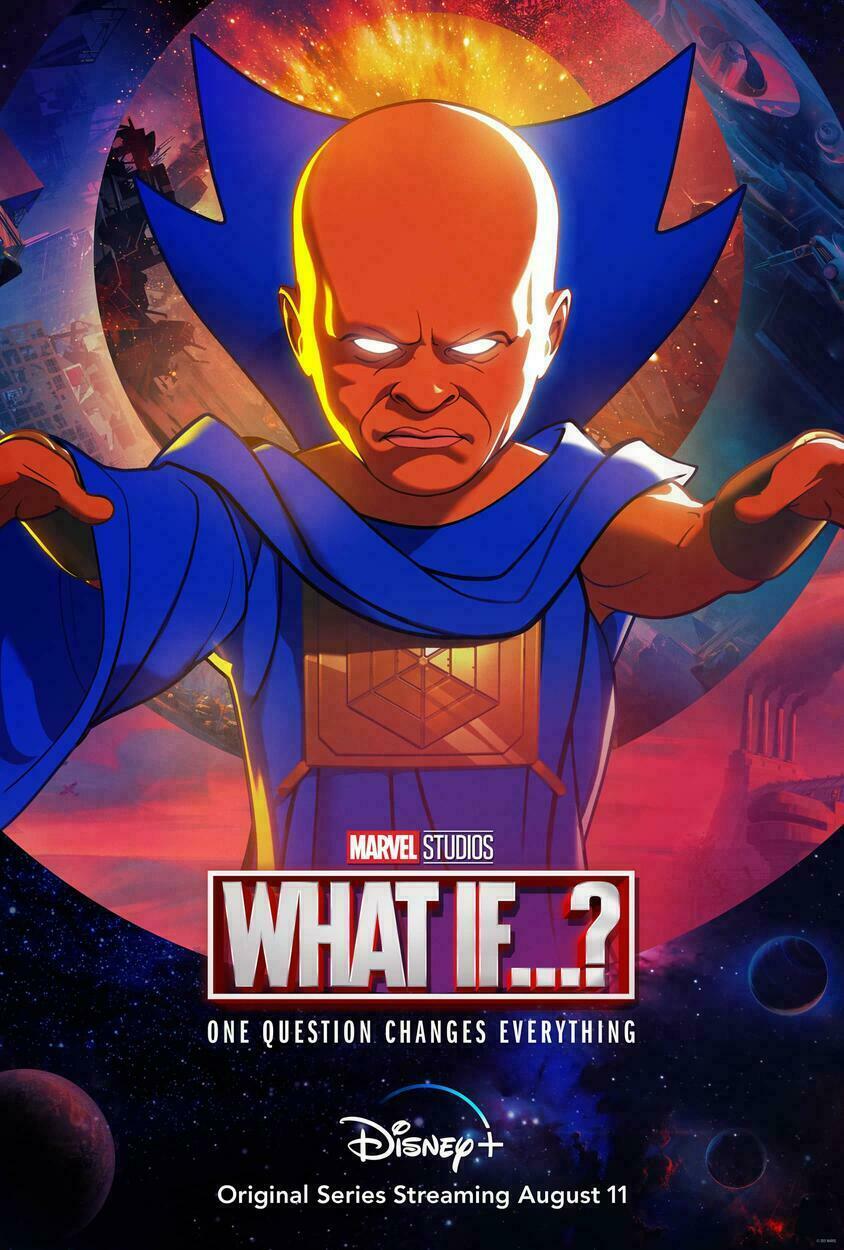 The show will explore the new possible ways of what could happen if changes are made to the classic Marvel storylines. The animated anthology series with 10 episodes which is assumed to be released weekly will be released on Disney+, Disney+ Hotstar on 11 august 2021.
The Cast and Crew
Even though the series is animated, there is a huge voice cast voices of actors like Robert Downey Jr., Mark Ruffalo, Sebastian Stan, Josh Brolin, Samuel L. Jackson, Chris Hemsworth, Haley Atwell, Karen Gillan, Jeremy Renner, Michael B. Jordan, Paul Rudd and Michael Douglas, Tom Hiddleston and even the voice of late actor Chadwick Boseman. Jeffrey Wright will give the voice to a member of an advanced alien race Uata also known as the Watchers. he will also act as a narrator of the story.
What to expect from the Storyline?
By what is known till now the following storylines will be played out in the series
What if Peggy Carter become Captain Britain by getting the super-soldier serum?
What if Yondu picks up Prince T'Challa and replaces Peter Quill to become the Star-Lord
What if Killmonger saves Tony stark?
It is not yet known what other storylines would be but it is for sure that the series will not disappoint its fans.
Season Two?
The animated series can have more than one season. In an interview with Discussing Film, showrunner Ashley Bradley said that 30 episode ideas have been developed, which means that if all of them are used, there would be enough material for three seasons. Basing on the reception, further course of the show will be decided.