Reborn of Popular Franchise into Series – Iron Chef !
The streaming giant Netflix has ordered the reboot of "Iron Chef: Quest for an Iron Legend" with a supersized take. The show focuses on the leading-edge competition of culinary skills. It revolves around flavours and taste with hint of spice of high-octane sports. Here, Chef with world-class cuisine tackles toughest challenges.
All About the Show
Netflix decided to have 8 total episodes in the series "Iron Chef: Quest for an Iron Legend". Every episode will bring new faces with new challenges . The show casted five new Iron Chefs who will challenge each aspiring Challenger Chef with a mystery ingredient in every episode. The chefs have to showdown their talent in cooking with the ingredient each chef will be introduced on the first half.
The adrenaline-filled culinary face-off make a fighting arena in which the one's dish which shows overall scenario of  eye catching performance with endurance, originality and creativity rules the episode. The Challenger who win the battle get the ticket to grand finale. At last, one winning challenger chef per episode will have a combat battle in the finale round to be recognized as the "the first-ever Iron Legend."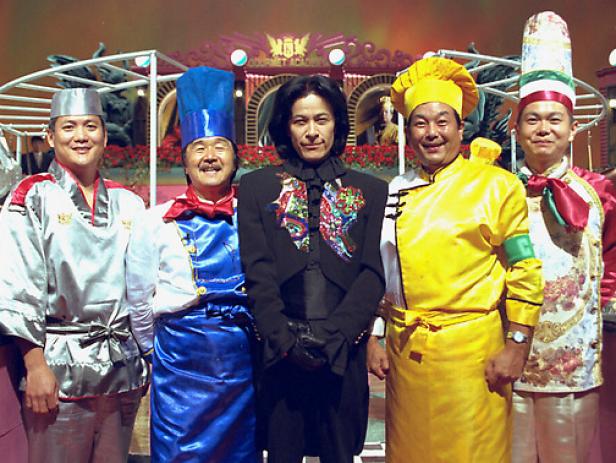 The executive producer and director of Iron Chef America in 2004, Eytan Keller and Daniel Calin' the exemplary MasterChef will be in executive producer hot-seat. 3Ball Productions and  Eytan Keller's Keller Productions  will keenly observe the show.
The new series is planned to be premiered in late 2022. However, the official team of Iron Chefs are yet to be decided.
Been the Best Culinary Show for Years
In 2001, Food Network set up a culinary face-off show named 'Iron Chef USA' after influenced by the Japanese TV show with same name. Seeing the immense craze for the show, Food Network brought another show with 12 seasons in 2004 naming 'Iron Chef America'. After the completion of the last season in 2014, Netflix is debuting it again most probably by late 2022 after long gap.
Also read: COOKING WITH PARIS: NETFLIX SHUTS DOWN PARIS HILTON'S COOKING REALITY SHOW AFTER 1 SEASON!