Rihanna took to Instagram to criticize President Donald Trump for not categorizing the Saturday mass shooting at Texas. The singer posted Trump's statement on Twitter, stating the shooting was an act of cowardice, which obviously didn't go down well with the singer. The Diamond's singer to a quivery dig at Trump as she captioned, Donald you spelled terrorism wrong!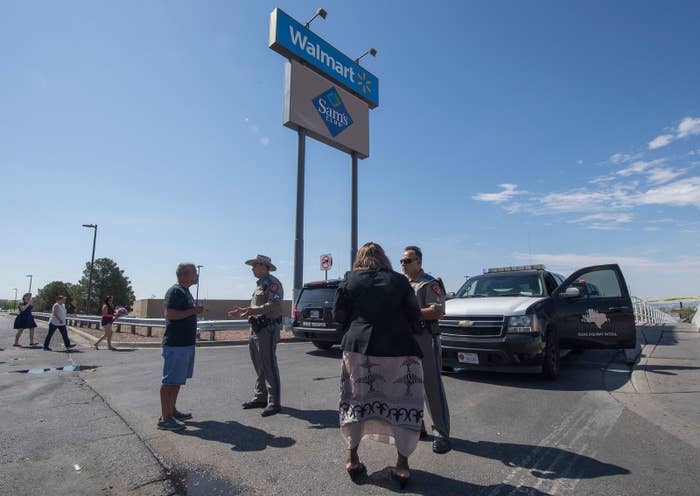 Rihanna who goes with the Instagram ID:badgalriri, was very critical about the ease of procuring a firearm in the country than a VISA, surely that's a home run, and Donald might not be happy about it.
The singer also highlighted the plight of the Americans with such gun violence on the rise in recent years, referring to another attack which killed an infant baby in a food festival in California and also shooting in Daytona, Ohio before the incident at Wallmart in Texas. So much happening and your tweeting it acts of cowardice, surely people are pissed off.

The Saturday's mass shooting in El' Paso, Texas which killed 20 people is considered as Domestic Terrorism case and are also exploring for connections of hate crime. US Attorney has told reports that the Justice Department may consider it as a case of terrorism, but federal investigators are more likely to charge the gunman with hate crimes and firearm charges and not terrorism exclusively.
Under US terrorism laws only limited to cases involving foreign organization or individuals which dates ages down the line. Such cases, although referred to as domestic terrorism, are prosecuted for the same. Recently such rising incidents which has killed at least 30 people in the last two days has irked public and prominent members of the society who are agonized by the prevailing situation in the country.
Really, did trump build the walls to keep terrorist IN AMERICA? Leaves me decrypting what is being conveyed.