Love and Wishes poured from across the globe for the V's 24th Birthday
Happy Birthday to everyone's Favourite, V!
December 30th marks a special day in the calendar of ARMY; it's the day when their favourite vocalist, V was born. And this year it was a matter of greater joy as he celebrated his 24th birthday. The vocalist of the Korean boy band group, Kim Tae-Hyung, famously known by his stage name, V, turned 24 internationally and 25 in South Korea.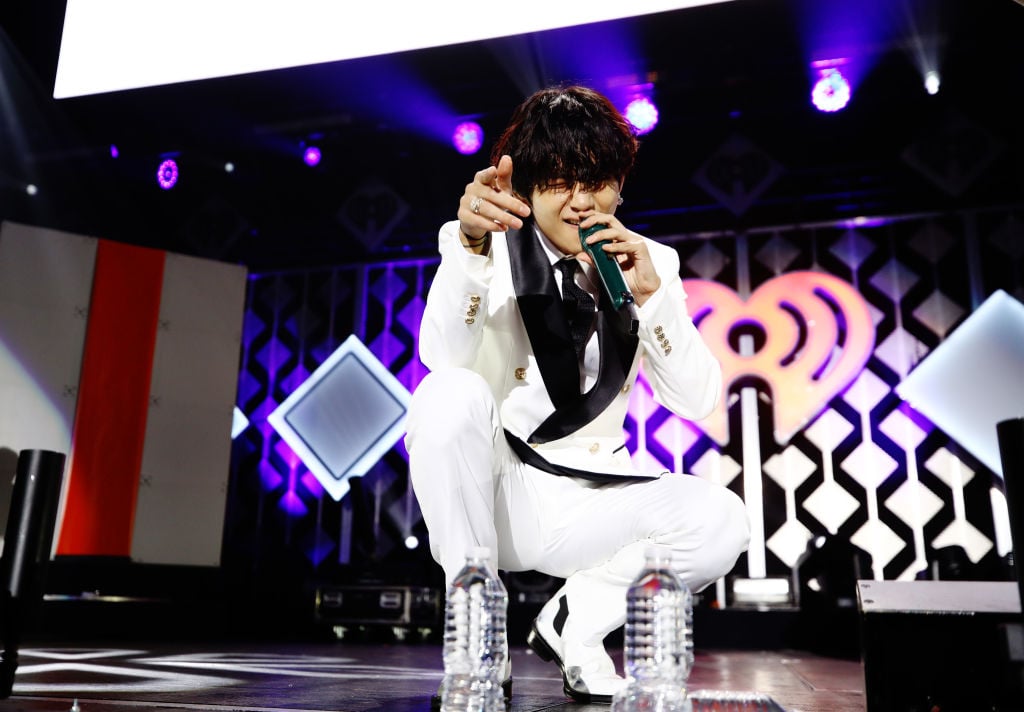 V's Birthday Celebration by Army
His birthday was welcomed and his existence was celebrated across the globe by Army with lots of excitement and delight. Fans and BTS members filled the twitter with truckloads of wishes for their beloved V. His birthday eve was trended worldwide on Twitter and the fandom of this South Korean boy band dominated the whole Twitter.
"#HappyBirthdayTaehyung, #BornToVLoved, #HappyVDay and #HappyTaehyungDay," were some of the hashtags that were used by Army to trend the "I Purple You" singer's birthday.
Some of the fans' gestures included a globe ad wishing a happy birthday to their favourite singer by group of fans from Philippines. Additionally, Seoul was also painted purple by the fans. Large posters wishing birthday to V adorned the walls and streets of the city. Various charities were done under his name on his birthday for the singer to get all the blessings and love.
BTS pours their wishes for V
The co-members of the band took Twitter to wish a very happy birthday to their vocalist. Going by the BTS tradition, one by one, each member of the band posts throughout the day on the birthday of the band member, making sure everyone feels celebrated and V's birthday was no different.
생일 진심으로 축하해☺️#JIMIN#태형생일ㅊㅋ#탄이아빠맞네 pic.twitter.com/rfGoJMjUpo

— 방탄소년단 (@BTS_twt) December 30, 2019
On the BTS Twitter account, the co-members of the band starting sharing birthday wishes for V as soon as it was Dec. 30 in South Korea. Jin, Suga, RM, and J-Hope were the first members from the band to wish V on social media.
세젤잘 우리 태형이 생일추카아아아해💜💜#HappyTaehyungDay #HappyVDay #태형생일ᄎᄏ pic.twitter.com/yCtxLWCFN5

— 방탄소년단 (@BTS_twt) December 29, 2019
"Happy birthday, winter bear #TaehyungBirthdayCongrats," and "Taehyung-ah, who's so funny these days, happy birthday #TaehyungBirthdayCongrats #ItsSugaHyung #HisSenseOfHumourHasSharpened #TheLaughterChiefOfOurVillage," RM and Suga tweeted according to fans' translation.
생일축하해 윈터베어 🐻🐻#태형생일ㅊㅋ pic.twitter.com/S3zzju18LA

— 방탄소년단 (@BTS_twt) December 29, 2019
Purple is the Army's colour
V coined the phrase "I Purple You" at their BTS muster in November 2016. BTS Muster is an annual fans celebration which is a combination of BTS concert and fan meet. Describing the phrase, he had said that Purple is the last colour of the rainbow colours. It means he will love them and trust them for a long time and it's made up by him. He related the colour with the relationship between BTS and Army, and since then the colour purple has become the unofficial yet official colours of the BTS fan base.