The former child star actress shared dark truths in her comedy show 'I'm Glad My Mom Died'
Jennette McCurdy has stepped forward to share her truth.
The former Nickelodeon star, best known for her role of Sam Puckett in iCarly and its spin-off Sam & Cat, has opened up about her difficult childhood. She also said that she's "finally free." Read on.
Trouble with mother
In an interview with People, the 29-year-old opened up about her childhood. McCurdy had always struggled with anorexia, which she claims was introduced by her mother Debbie. Debbie had passed away in 2013 after a long battle with cancer. McCurdy said that her earliest memories of childhood were of heaviness and chaos. Her mom's emotions were so erratic and it felt like she always walked on a tightrope every day. There were mood fluctuations every day.
After her brief stint in Hollywood, she left it and took on her own personal projects. She has just finished a one-woman comedy tour titled, "I'm Glad My Mom Died." In her website, she mentions that she's also busy with a memoir of the same name.
She continued, saying that the reason she got into showbiz was due to her mother. Her mom always dreamt of becoming a famous actor and got obsessed with making her a star. She felt like her job was to keep the peace and make her mom happy. Her mom bleached her hair and whitened her teeth before Jennette was even a pre-teen. Then started calorie counting, and it led to her anorexia.
Forgiveness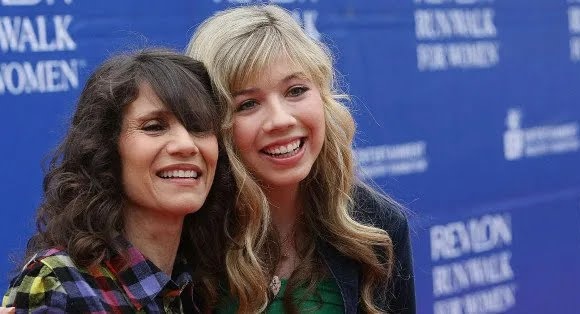 These were just a few among many such traumatic incidents with her mother. But in a 2019 interview with The Huffington Post, she said she doesn't hold it against her mother. Her mom had suffered with cancer since 1995, and was in hospital as a teenager for anorexia. Jennette was convinced her mom never overcame her eating disorder.
Also read: NETFLIX REINSTATES THREE EMPLOYEES, A TRANS WOMAN WHO CRITICIZED DAVE CHAPPELLE