The original musical comedy came out in 1970
Disney studios has just announced another live-action remake! On Thursday, it was revealed that the House of the Mouse was developing a whole new adaptation of The Aristocats in their live-action division. The movie is still in its very early development stage, so we cannot confirm if it's going to be a theatre release or a Disney+ exclusive.
Story and team
The original 1970 animated film told the story of a family of Parisian cats who inherited a massive fortune from their owner and lived like royalty. However, the owner's jealous butler wanted all the fortune for himself and kidnapped the family of five and left them in the countryside. A smooth-talking tomcat and a group of dogs come to their aid and they decide on a plan to go back home before it's too late. The movie continues to be a much-loved classic.
The live-action of The Aristocats is written by Peter Rabbit's Will Gluck along with Onward's Keith Bunin. Gluck is also producing the feature under his banner Olive Ridge Entertainment. Seeing that it is a live-action, we can expect the aesthetic to be similar to that of 2019's Lady and the Tramp.
Previous plane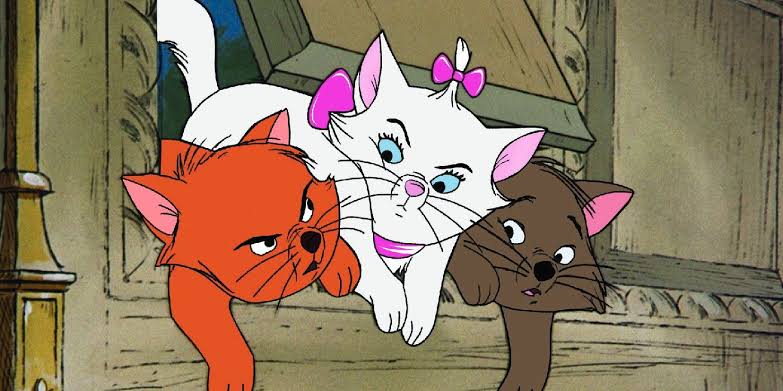 A 3D animated sequel for The Aristocats was planned in 2005 that followed Marie, a fan favorite in the movie. In the story, Marie becomes obsessed with another kitten and go aboard a luxury cruise but soon come across a jewel thief. However, the movie was cancelled as Disney was planning to make  Chicken Little and Meet the Robinsons, after John Lasseter became Disney's chief creative officer.
What do you think? Is another live-action necessary for The Aristocats, or should they stick to an animated film?
Also read: BAD CRIMES: NETFLIX ANNOUNCES NEW ANIMATED SHOW FROM THE CREATORS OF 'THE OFFICE' AND 'KING OF THE HILL'