Recently a Doctor has found new symptoms that may be connected to coronavirus disease and it is unusual from that of any previous symptoms such as coughing, breathing, and high fever, etc.
The North-Western doctor has told that new symptoms cause blue, red, and purple discoloration in toes and fingers, which is related to skin disorders. Some Dermatologists have indicated that it may be associated with COVID-19 disease.
Dr. Amy Pallar, a Dermatologist said she has observed around 30 images of these conditions. However, she told that more testing is required to determine what exactly causes this symptom to occur.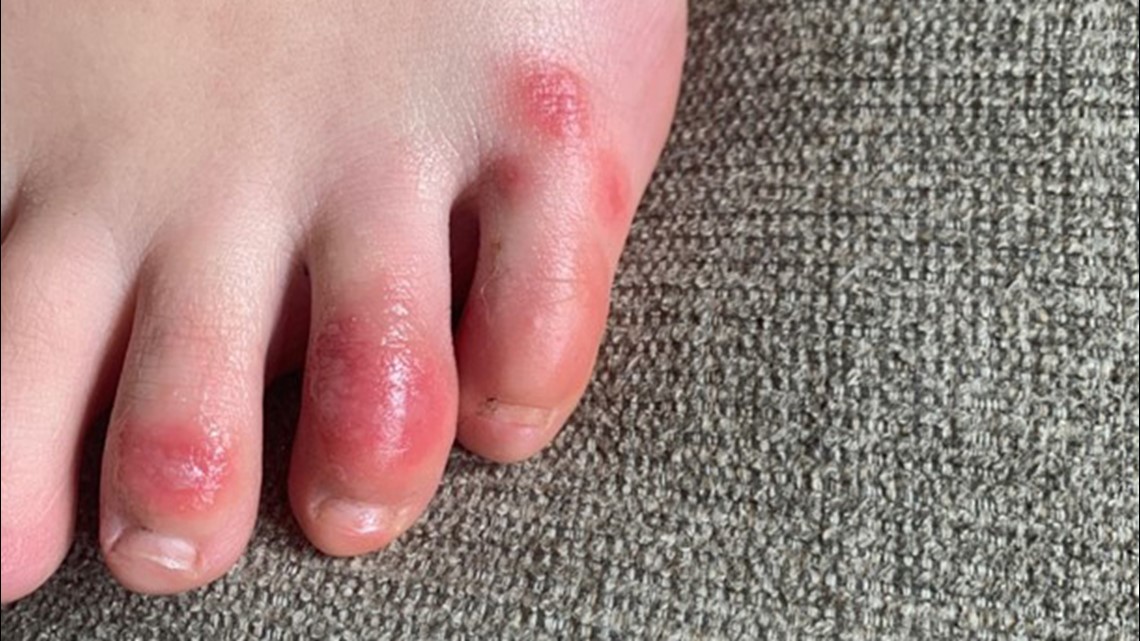 Amy said that she is not sure about this condition to be related to coronavirus disease. But during a period pandemic, it should not be neglected. she said it is more rampant than we realize.
Paller said that these skin conditions seem similar to Pernio which happens due to cold. But COVID toes varies from dark red to Purple. It spread to broad areas of toes and sometimes even fingers due to this, toes become itchy and painful.
Dermatologist Dr. Esther Freeman of Massachusetts General Hospital also found similar cases in his hospital. Taking serious note of these symptoms, The American Academy of Dermatology Association is asking doctors and healthcare workers to record the data if any such skin cases found in COVID-19 patients.
As of now, 29 lakh cases of COVID-19 have been identified across the world. Till now, around 2 lakh people have lost their life. No one has ever thought that this virus can be so lethal. This silent infection may lead to more deaths in the coming period.
The rashes in toes and fingers are a concern for a dermatologist. But until now, no relationship has been identified between COVID-19 and skin conditions.