The Emmy-nominated actress for her role in The Sopranos, Annabella Sciorra said Harvey Weinstein raped her 25 years ago. According to her, the incident took place in her Manhattan Apartment in the winters of 1993-1994. It was only in October 2017 when she first spoke about this.
It is not the first time when someone accused Weinstein fro sexual harassment. Five other women have also accused him of attacking and raping them. The prosecution addressed him as not a harmless old man.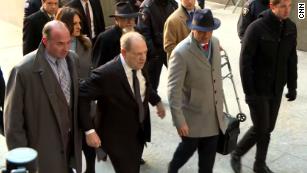 Her Testimony at the Court
The incident took place in the winters of 1993-94. Weinstein dropped Sciorra at her Gramercy Park apartment after having dinner at an Irish restaurant. She wore a nightgown and was preparing to go to bed when he arrived at her place. He walked around her apartment to ensure they were alone.
He undressed and dragged her into her bedroom. She tried to oppose him and fought until he held her arms above her head and raped her. Then he ejaculated on her duvet and her nightgown. After this, he performed oral sex with her.
She had an attachment with the nightgown. It was an old Italian white garment. Her grandmother's cousin gave it to her. She was so scared that she didn't tell anyone about it for years. She regrets her decision of opening the door that night.
Defense Lawyer's cross-examination
Weinstein's defense lawyer Donna Rotunno pressed Annabella for not providing specific details and dates. Even at some points during cross-examination, Annabella remained calm. Another defense lawyer, Cheronis told jurors about Sciorra justifying her friend on having consensual sex with Weinstein. He also questioned her how Weinstein reached her apartment door that night without checking in with the doorman.