Andrew shares that and more on the Happy Sad Confused podcast
It's been over a month since Spider-Man: No Way Home came out and became a sensation. It's surprise guest stars are finally talking about it, and Andrew Garfield, who spent the past year denying his involvement, has lots to talk about. Here's some that involves his co-star Zendaya.
Zendaya's idea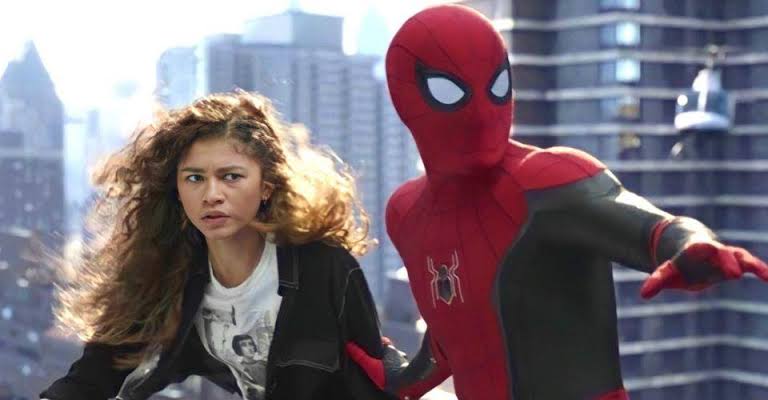 Andrew's Peter Parker arrived first out of the portal, and caused a lot of surprise and confusion to MJ (Zendaya), Ned (Jacob Batalon), and Ned's grandmother. MJ being the naturally suspicious person tells him to do a bunch of stuff to prove that he is indeed Spider-Man. But before that, there is a scene where she pelts him with pieces of bread.
Garfield shared on the Happy Sad Confused podcast with Josh Horowitz that this scene was a complete improvisation by Zendaya. At first she spicks up a candlestick to threaten him, but then goes, "Can I just throw bread at him?" and director Jon Watts agreed immediately.
Andrew also mentioned during the chat about the scene that finally convinced him to say 'yes' to the movie, which also involved Zendaya. This was none other than the scene where he jumps to catch a falling MJ after Holland's Peter Parker fails to rescue her.
The response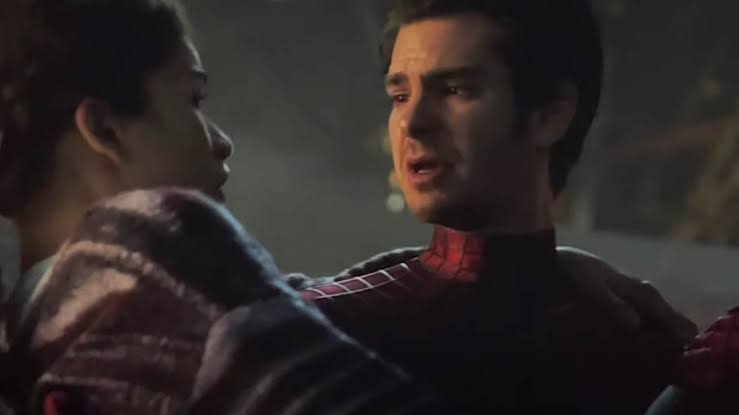 Garfield is perhaps the biggest Spider-Man fan, but his movies didn't receive the same love that Tobey Maguire or Tom Holland's films did. A big reason was the interference by Sony, who made the movie into a cash-grab opportunity. Andrew spoke about the response to No Way Home, saying it was very touching, and very moving, after everything that happened to his movies. He said he was able to have fun with the character while also attaining some closure.
Garfield is interested in returning once more with Tobey and Tom in more Spider-Man movies. What do you think?
Also read: RAY FISHER SLAMS JOSS WHEDON'S TOO LATE STATEMENT ON MISBEHAVING ALLEGATIONS