Hear about the singer's career in the '73 Questions with Adele' video by Vogue
Adele was posed with a wide variety of questions in Vogue's '73 Questions With Adele' video. The "Hello" singer spoke about touring again, the advice she received from John Mayer after her vocal surgery, about the time she broke her Grammy for Beyoncé and a her prized possession from Céline Dion.
An unconventional treasure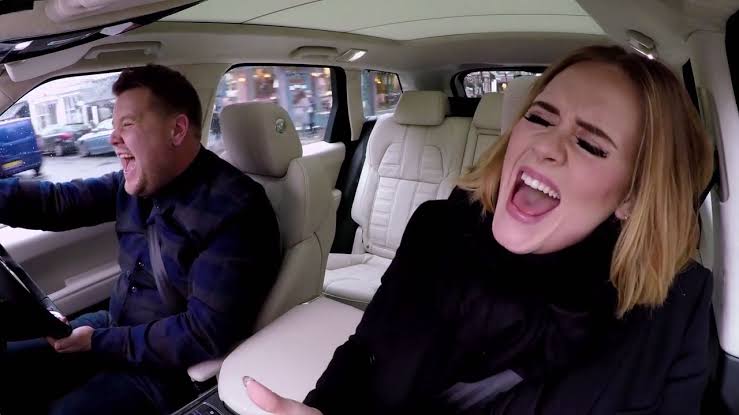 In the 18-minuite video released on Thursday, Adele showed everyone her most prized possession. It was gifted by her friend and The Late Late Show host James Corden. However, it wasn't something we would expect. When asked what it was, the Grammy-winning artist said it was a framed photo labeled "Céline Dion's gum." "It's pretty amazing," said Adele.
She explained that Corden, who she did a Carpool Karaoke with, also did one with Dion. Knowing how much of a fan Adele was, he made Dion spit her gum into a piece of paper and got it framed for her. "It's my proudest possession," she said.
Her other discussions
Adele spoke about the advice she got from John Mayer after she had to do surgery to repair a haemorrhaged vocal cord in 2011. Mayer also had a throat-related surgery at that time and encouraged her to stay silent and be patient. She said that before her surgery, her voice had become very husky, but later it was brand new, so clean and pure. She then spoke of recording the Skyfall theme song when she was pregnant with her son Angelo, saying the baby kicked her whenever she sang in high notes. She also spoke about getting nervous and breaking her Grammy award in 2017.
Adele is all set to release her new album 30 in November. When asked if she would tour again, she said "As soon as possible," and that it's all up to COVID.
Also read: VIN DIESEL WALKS PAUL WALKER'S DAUGHTER MEADOW DOWN THE AISLE AT HER WEDDING