Nothing Phone 2 US Debut – $599
The highly anticipated Nothing Phone 2 is finally making its debut in the US, and tech enthusiasts are buzzing with excitement. Priced at $599, this second-generation phone offers a range of upgrades from its predecessor, from improved performance to a sleek design. Let's dive into the details and discover what makes the Nothing Phone 2 a standout option in the highly competitive smartphone market.
A Familiar, Flashy Design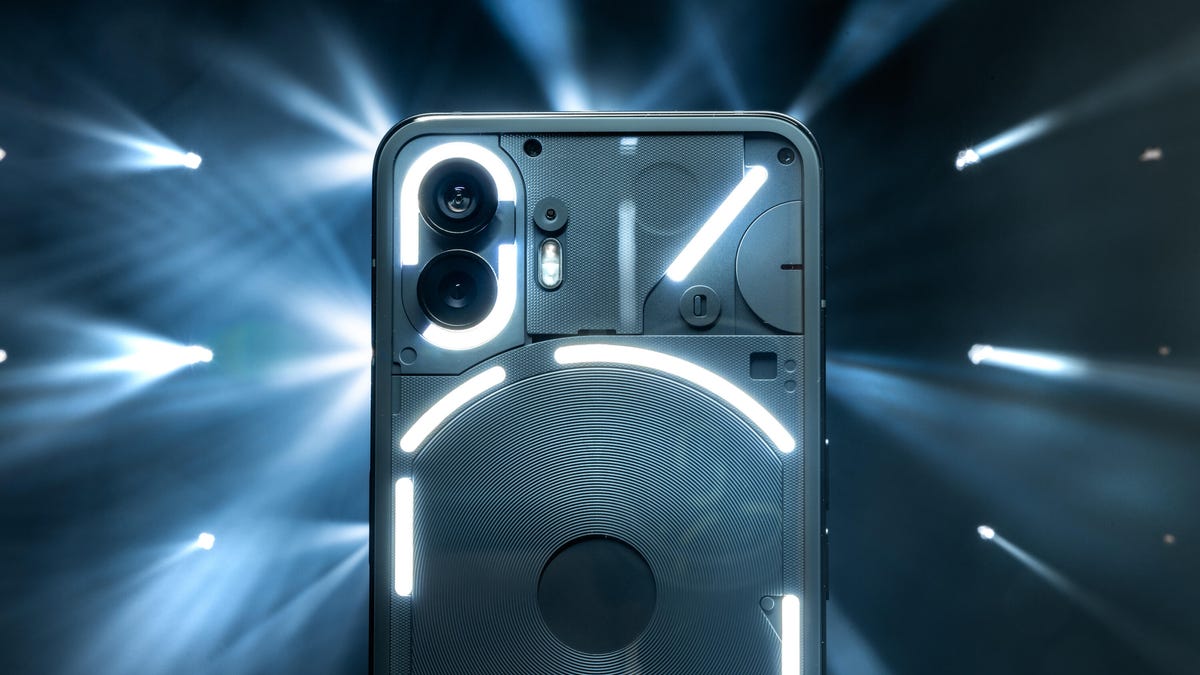 Visually, the Nothing Phone 2 stays true to its predecessor with a transparent back that allows users to catch a glimpse of the phone's internal components. The gently curved glass adds a touch of premium sophistication to the design. However, the standout feature is the flashing lights, or glyph as Nothing calls it, which illuminate the back of the phone. Aside from cosmetic appeal, these LEDs can serve various practical purposes, such as notifying users of incoming messages or acting as a fill light for video recording.
Added Customization and Functionality
The Nothing Phone 2 offers more customization options for the glyph lights. Users can create custom light patterns for specific contacts or apps, adding a personal touch to their smartphone experience. Additionally, Nothing plans to collaborate with app developers to integrate the glyph functionality further, opening up new possibilities for users.
Amped-Up Performance
Powered by the Qualcomm Snapdragon 8 Plus Gen 1 processor and equipped with 8GB or 12GB of RAM, the Nothing Phone 2 delivers impressive performance that can tackle everything from streaming videos to photo editing and gaming. While it may feature a slightly older generation processor, this decision was made to provide a stable platform at a more reasonable price point. Rest assured, the Nothing Phone 2 can handle all your daily essentials with ease.
A Bespoke User Interface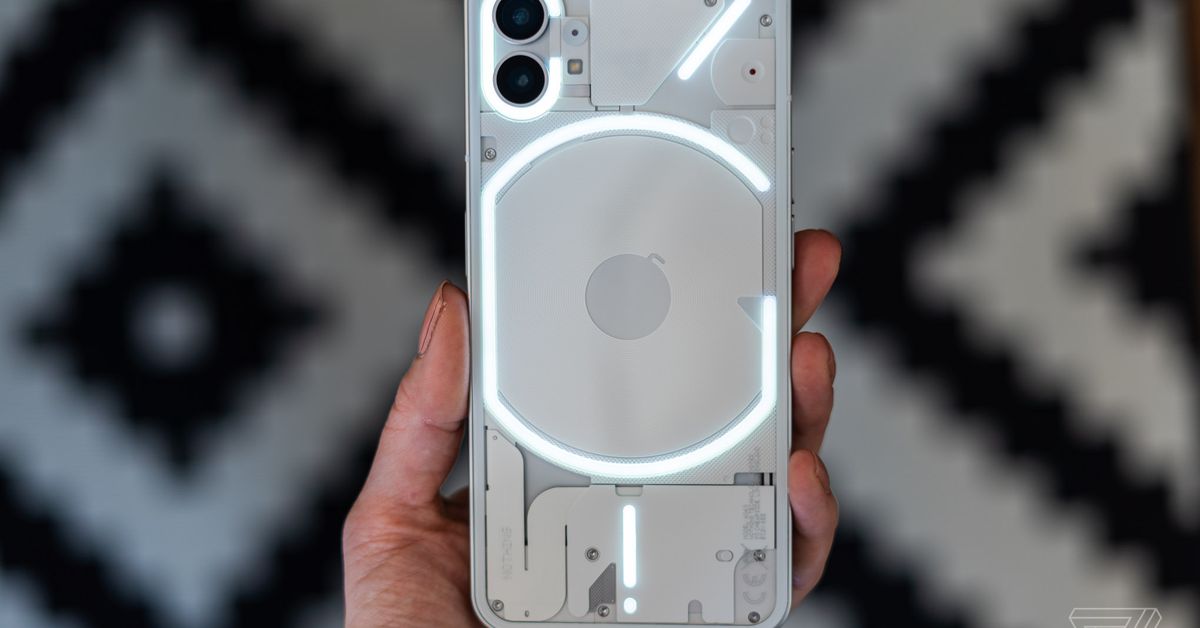 The Phone 2 runs on the Android 13 operating system, but Nothing has put its own spin on the interface. Embracing a monochrome aesthetic, the interface offers a clean and minimalist user experience. The heavily dot-matrix-inspired design adds a unique touch, setting the Nothing Phone 2 apart from other smartphones in terms of visual appeal.
Durable and Feature-Rich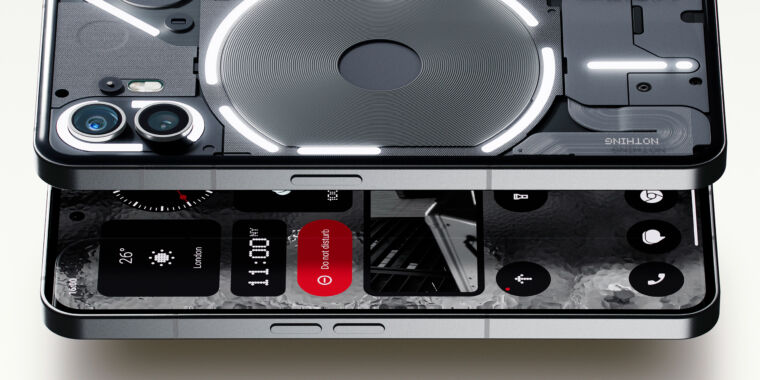 The Nothing Phone 2 doesn't just prioritize style; it also boasts practical features that enhance its overall appeal. The aluminum frame is constructed from recycled materials, making it an eco-friendly choice for conscious consumers. Additionally, the phone is IP54 rated, providing protection against water splashes and ensuring it can withstand everyday use, even in less than ideal weather conditions.
Immersive Display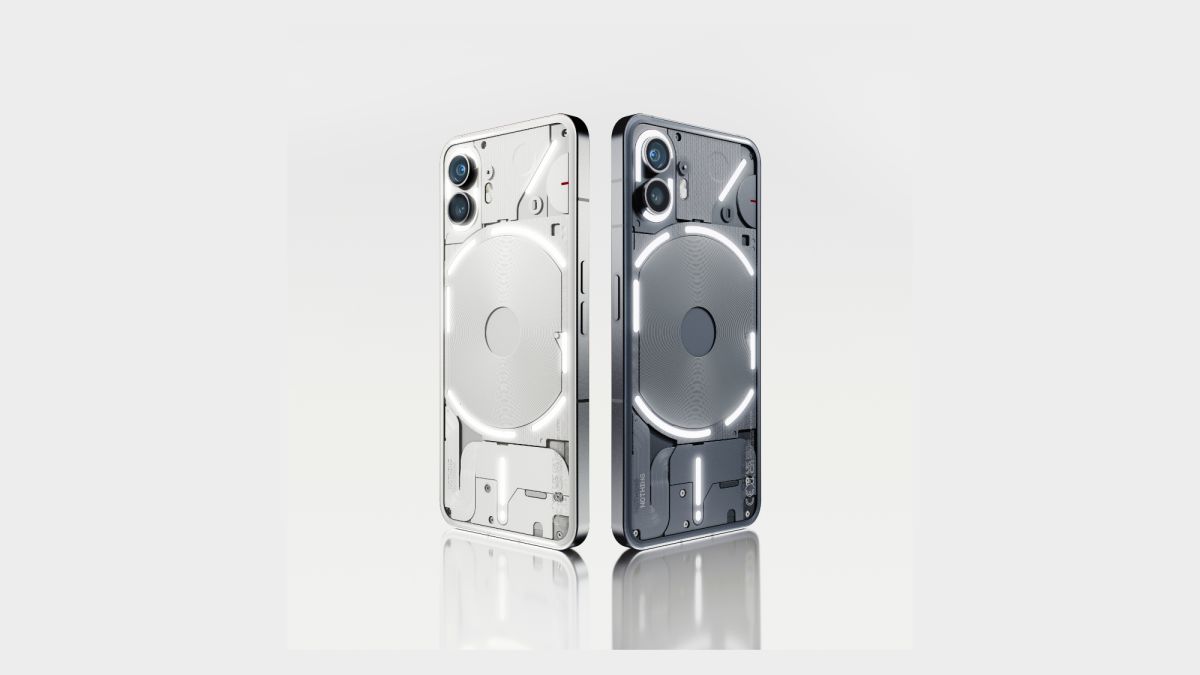 The Nothing Phone 2 sports a generous 6.7-inch display that offers vibrant visuals and immersive viewing experiences. Whether you're playing games or watching YouTube videos on the go, the display's adaptive refresh rate optimizes battery life by dropping down to 1Hz when necessary or ramping up to 120Hz for buttery-smooth gaming sessions.
The Allure of Affordability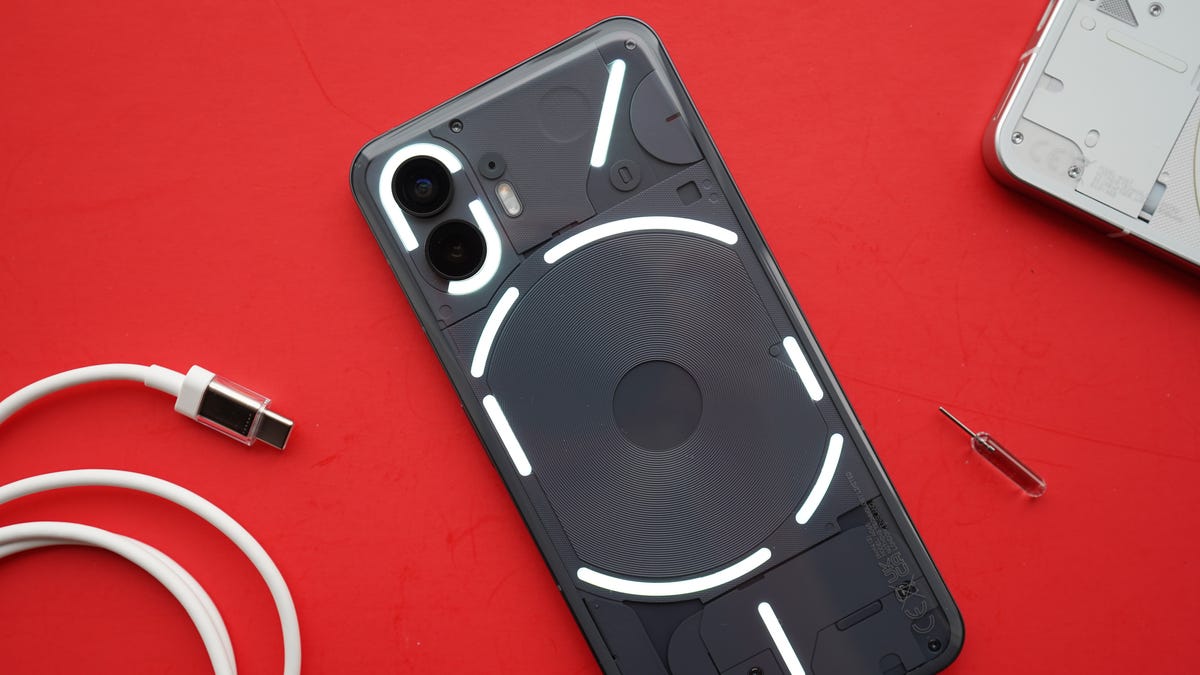 One of the most appealing aspects of the Nothing Phone 2 is its price tag. Priced at $599, it falls into the relatively affordable range for the features and performance it offers. When compared to competitors like the Google Pixel 7A, the Nothing Phone 2 brings more to the table while keeping costs in check.
Conclusion
With its sleek design, customizable features, powerful performance, and attractive price point, the Nothing Phone 2 is a strong contender in the smartphone market. It combines style and substance, delivering a well-rounded experience for users who value both aesthetics and functionality. Whether you need a phone for work, entertainment, or creative endeavors, the Nothing Phone 2 is worth considering.
FAQs
1. Will the Nothing Phone 2 be available in multiple colors?
Yes, the Nothing Phone 2 will be available in multiple colors. However, specific color options may vary depending on the region and availability.
2. Can I use voice assistants like Alexa and Google with the Nothing Phone 2?
Absolutely! The Nothing Phone 2 supports voice assistants such as Alexa and Google, allowing you to conveniently access various features and services using voice commands.
3. Does the Nothing Phone 2 have expandable storage?
No, the Nothing Phone 2 does not have expandable storage. However, it offers ample internal storage capacity to accommodate your apps, photos, videos, and files.
4. How long does the battery of the Nothing Phone 2 last?
The battery life of the Nothing Phone 2 will vary depending on usage patterns and settings. On average, it can provide a full day of usage with moderate use. Additionally, the adaptive refresh rate helps optimize battery consumption.
5. Is the Nothing Phone 2 compatible with 5G networks?
Yes, the Nothing Phone 2 is compatible with 5G networks, allowing for faster download and streaming speeds when connected to a compatible network.