Apple's Vision Pro requires appointment
The Logistical Complexities of Apple's Vision Pro Launch
Apple is gearing up for the highly-anticipated launch of its latest product, the Apple Vision Pro headset. However, this rollout will be unlike anything the tech giant has done before, as customers will be required to make appointments to purchase the headset. Let's dive into the logistical complexities that Apple is facing, from sizing tools to accessory variations.
Apple's Vision Pro Appointment System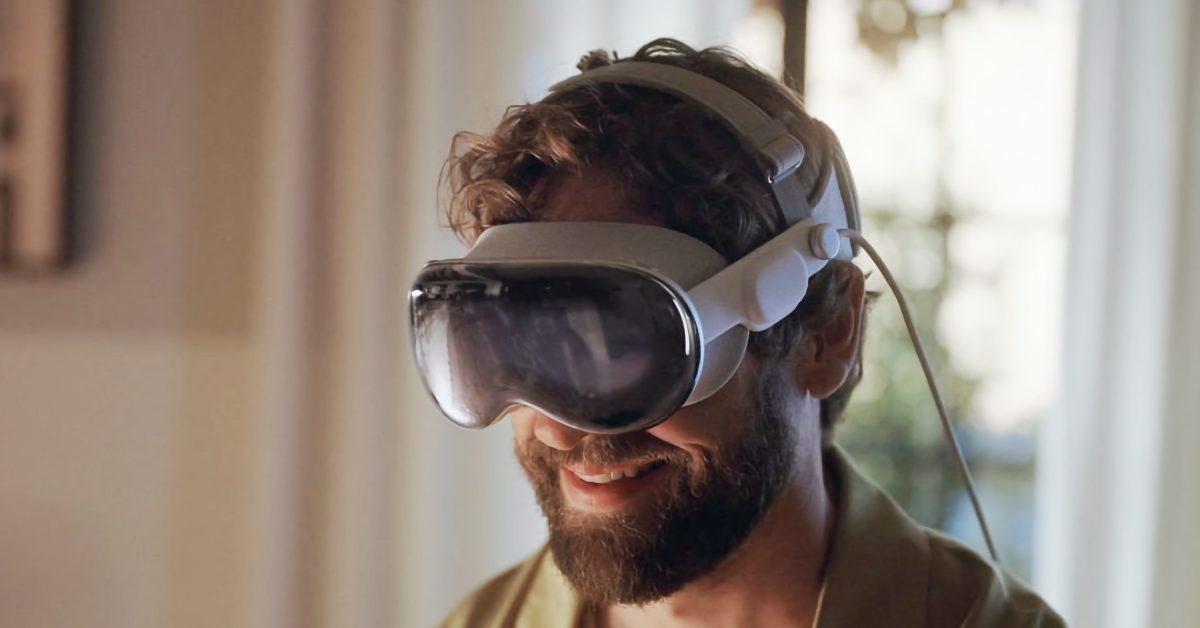 To ensure a seamless experience for customers, Apple has implemented an appointment system for purchasing the Vision Pro headset. Retail workers will assist customers in finding the perfect fit by providing appropriate headbands and light seals. This appointment-based approach is a first for Apple and highlights the company's commitment to customer satisfaction.
Specialized Demo Areas
Apple will dedicate special areas within its retail stores for Vision Pro demos. These sections will house necessary sizing tools and offer customers a chance to experience the headset firsthand. By creating a unique environment, Apple aims to enhance the buying experience and help customers make well-informed decisions.
A Focus on Major Cities
Initially, Apple will prioritize major cities such as New York and Los Angeles for the Vision Pro launch. While the ultimate goal is to make the headset available in all US retail stores, Apple's preparations will primarily revolve around these key locations.
Variations in Accessories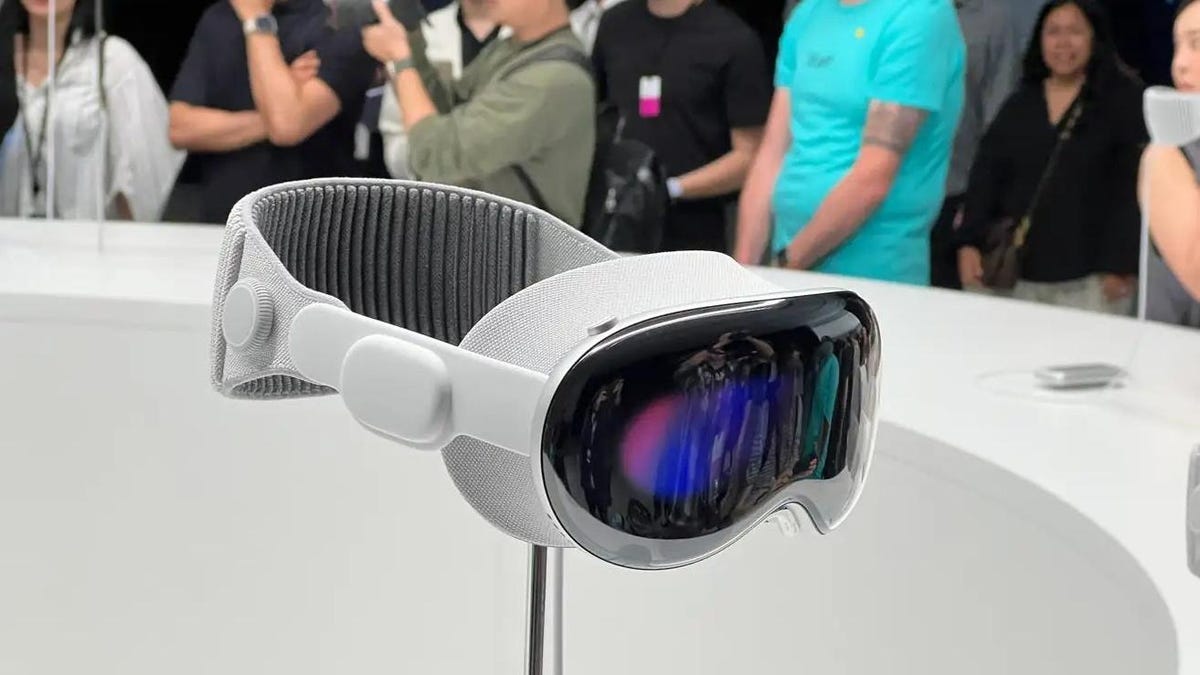 One of the main challenges Apple faces with the Vision Pro launch is the multitude of accessory variations. The company plans to offer various headband sizes and light seals to cater to individual preferences. This means that Apple's retail stores will need to maintain a substantial inventory of both purchasable and try-on stock.
Prescription Lenses
In addition to headbands and light seals, Apple will also provide prescription lenses manufactured by Carl Zeiss. To meet customer demand, retail locations may need to stock hundreds or even thousands of lenses at any given time. This ensures that customers with corrective vision can fully enjoy the Vision Pro headset.
The Top Strap Accessory
Apple is still developing the top strap accessory, which aims to improve comfort for users with smaller head sizes. This attention to detail highlights Apple's commitment to inclusivity and the user experience. The company is also considering partnering with accessory makers to create pouches that can securely hold the external battery pack, accommodating customers who may not have pockets.
Vision Pro Beyond Apple Stores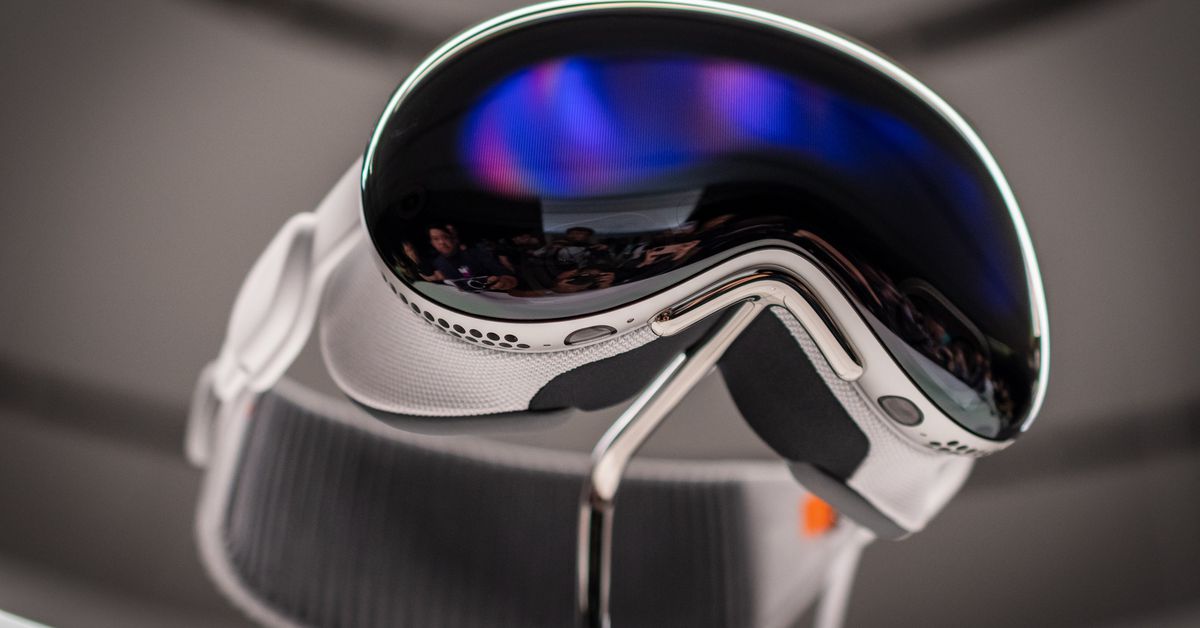 While Apple retail stores will be the primary distribution point for the Vision Pro headset, it's worth considering how Apple plans to reach customers outside of its physical locations. This poses a significant challenge due to the complex logistics involved.
Online Purchases and Face Scanning
Customers will have the option to purchase the Vision Pro headset online. Apple is developing a face scanning app that will help users determine their appropriate light seal size. During the checkout process, customers can upload their face scan results and provide any necessary eye prescription for corrective lenses, ensuring a personalized and accurate fit.
Expansion Plans
Initially, Vision Pro will be exclusive to the United States. However, Apple has committed to expanding its availability to other countries by the end of 2024. Canada and the UK are likely the first candidates for expansion, followed by Europe and Asia. Apple is dedicated to bringing the Vision Pro experience to a global audience.
Conclusion
As Apple prepares for the launch of the innovative Vision Pro headset, the company faces a variety of logistical challenges. From implementing an appointment-based purchasing system to accommodating multiple accessory variations, Apple strives to provide a seamless and personalized experience for customers. The Vision Pro represents a significant leap forward in technology, and Apple is committed to ensuring that users can fully embrace this new era of immersive computing.
FAQs about Apple's Vision Pro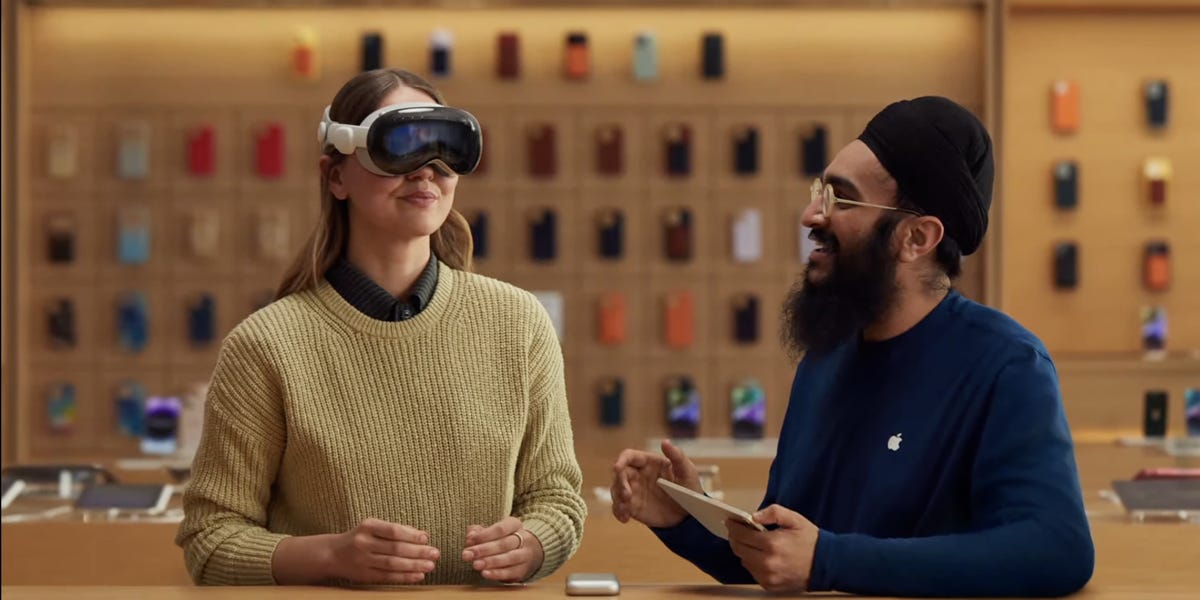 1. Can I purchase the Vision Pro headset without an appointment?
No, Apple requires customers to make appointments for the Vision Pro headset to ensure a personalized and smooth purchasing experience.
2. Will the Vision Pro be available in third-party retail locations?
Currently, Apple has no plans to sell the Vision Pro headset in third-party retail locations until at least 2025.
3. How can I determine the correct size for the light seal?
Apple is developing a face scanning app that will help users determine the appropriate light seal size based on their facial measurements.
4. Are there plans to expand the availability of the Vision Pro globally?
Yes, Apple intends to expand the availability of the Vision Pro to other countries. Canada and the UK are likely to be the first countries to receive the expansion.
5. Can I purchase additional accessories for the Vision Pro headset?
Yes, Apple is working on partnering with accessory makers to provide pouches for the external battery pack and other accessories that complement the Vision Pro experience.