There's a lot of things we still don't know about this world. It is full of mysterious things all around. One such mysterious thing are the mummies. It seems pretty simple to say that they dead body of the Egyptians were stored in the pyramids in form of mummies to prevent their degradation. But it isn't as simple as we think. Recently, the archeologists in Egypt found out 59 coffins with well preserved mummies in it. And they claim that these could be more than twenty five hundred years old. Doesn't this sound really interesting? Well, here's all the details about it.
One of these ornately decorated sarcophagi was recently opened by the astronomers in the presence of the media. And what got revealed by this surprised everyone present there. The group of experts who took out the mummies revealed that they will leave it wrapped in burial clothes with hieroglyphic inscriptions written on it in bright colour. These mummies were found in the burial ground of Saqqara, in the south of Cairo. This site located at the necropolis of the ancient Egyptian capital of Memphis is one of the UNESCO World Heritage Sites.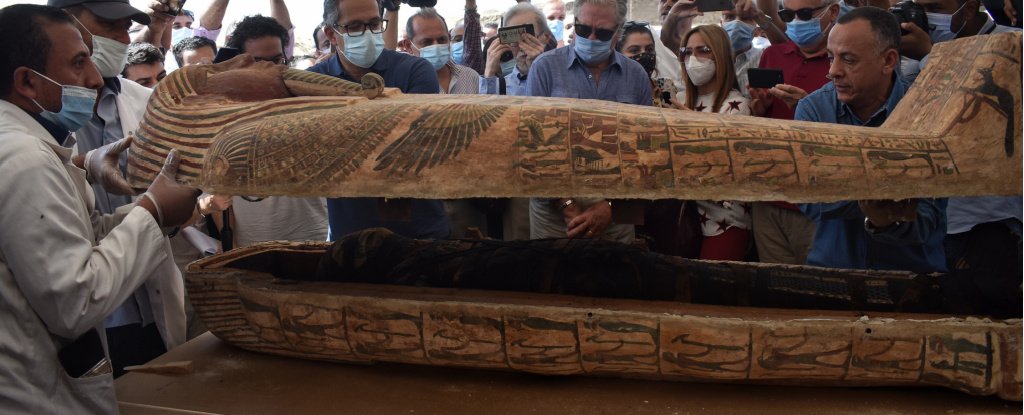 The secretary general of the Supreme Council of Antiquities, Mostafa Waziri said that he is really happy that he and his team discovered these ancient mummies. The first thirteen mummies were discovered three weeks ago and then on going down further at a depth of 40 feet, rest of the mummies were discovered.
There are predictions that more mummies could have been discovered at that place if they would have gone more deep. Archaeologists have also found mummified animals at the same place before this. These animals were snakes, birds etc.