Monarchs and nationals have come to pay their respects
Britain's longest-serving monarch Queen Elizabeth II is being prepared to be laid to rest. The royal family, along with other dignitaries, soldiers, and the press have assembled at Westminster Abbey in London.
Let's read in detail about the proceedings.
Queen Elizabeth II Funeral Details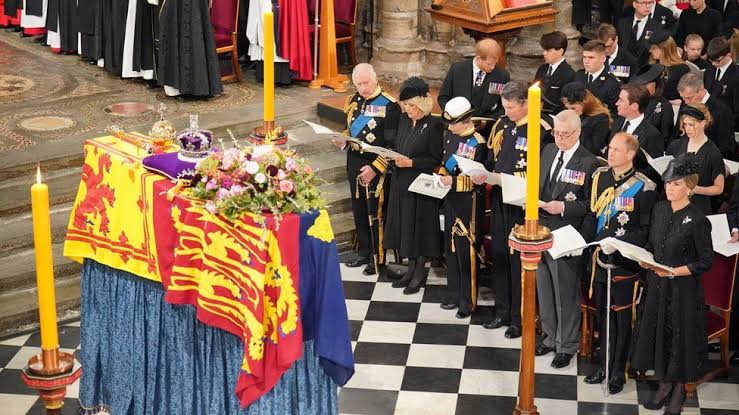 Queen Elizabeth II has reigned over the United Kingdom for 70 years, and is a beloved figure. Hers is the country's first state funeral since Winston Churchill was buried in 1965. Pallbearers had draped the flag over her casket and had arrived at Windsor Castle for burial.
The queen's official lying-in-state period had stretched for four days, after letting hundreds of thousands getting to visit her at London's famous Westminster Hall. The entire family, including King Charles III, Queen Consort Camilla, down to Prince William and Kate's 9-year-old son Prince George and 7-year-old Princess Charlotte will be present to see Queen Elizabeth II one final time. However, William's youngest son Prince Louis will not be expected.
Archbishop of Canterbury Justin Welby recalled the time when Queen Elizabeth II turned 21 and vowed to millions through a radio address that she will spend her life serving the British nation and the Commonwealth. Welby added that rarely has such a promise been so well kept.
Other Details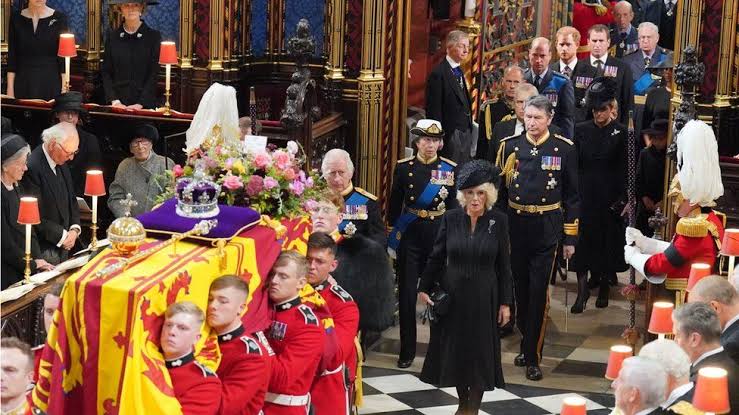 The queen's funeral was a grand event. There were about 4000 military personnel parading through the streets of London and Windsor. Tens of thousands of citizens lined the streets, watching leaders such as US President Joe Biden, France's Emmanuel Macron, other royals from Europe, and British doctors and emergency workers. It is expected to be watched by billions across the world.
Queen Elizabeth II will be laid to rest next to her husband Prince Philip.