Girls Aloud Singer Sarah Harding Dies Of Breast Cancer
Singer Sarah Harding passed away after fighting breast cancer from many years. Her mother Marie took to Instagram to convey the message to the fans and public.
Sarah opened up about her illness in August 2020 and also said that the cancer was spreading rapidly to other parts of the body.
Her mother Marie described her as her 'beautiful daughter' has sadly passed away. And also thanked  people who supported her through her life. And felt sad that she lost the battle to cancer and won't be remembered for that.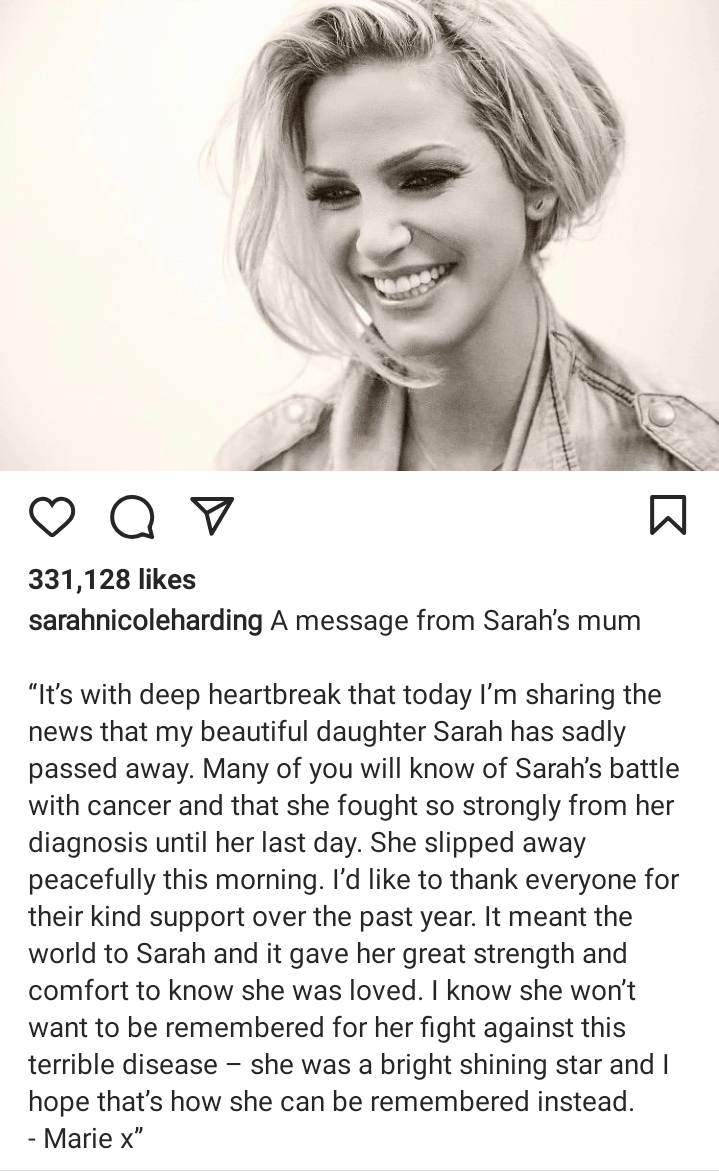 Friends And Well-wishers Pays Tribute To The Late Star
Harding came to fame in 2002, since then she has strived to become what she was today. She started in ITV talent show where they find a boy band and girl band for the finalists. Eventually she got to the top and since then there was no stop for her.
Davina McCall who hosted Big Brother wrote how bad he felt of her loss. He also lauded her for being so respectful and fun throughout.
Calum Best, former boyfriend also remembered the 'crazy fun times' he spent with her and continued to say that he will miss her.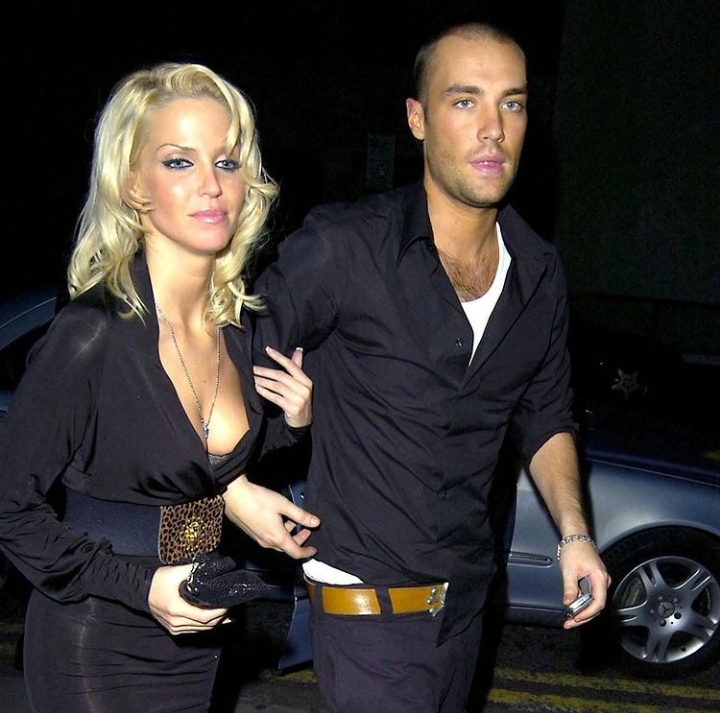 Harding Reveals Her Fight By Writing Autobiography
Harding also went to rehab in 2011 to quit depression and alcohol addiction. And soon after that Girls Aloud was reunited and disengaged in 2013. She also starred in movies like Run for Your Wife, and St. Trinian's 2: The Legend of Fritton's Gold.
March 2021 was the month she released her autobiography 'Hear Me Out' and explained her illness. She also wanted to help those who are battling cancer.
However, doctors confirmed that she will not be seeing next Christmas, sadly it was true.
In a heartbroken post on social media her mother expressed her feelings for her beloved daughter. The 'bright shining star' slipped away peacefully, wrote her mother.
Many young stars are fighting battles which is taking away their lives. However Sarah's demise have shocked the industry.