The movie was gaining acclaim for being entirely shot in stop-motion
Netflix has released some exclusive images for Guillermo del Toro's Pinocchio. It's unique stop-motion filmography. And let's just say he absolutely made the wait worthwhile. The movie was recently revealed at the Annecy Animation Festival in France. The movie was announced back in 2018, but numerous interruptions including the pandemic, but we are finally close to a release. Now, let's move on to the latest developments.
Pinocchio With Vanity Fair
del Toro sat down for a special interview with Vanity Fair to discuss the iconic character and how he reimagined it. The veteran director does not just see the wooden puppet boy who rebels against his maker, but he sees similarities with Frankenstein. He said that both the stories were about a child who was thrown into the world. They both had a father figure who expects them to understand the good, the bad, the morals, ethics, love, life, and everything in between on their own. Pinocchio's biggest wish was to become a real boy, but in the movie, we will see him actually making efforts to reach that goal.
Another interesting part is that del Toro's Pinocchio takes place during the rise of dictators and fascism in Italy, instead of being set in a fantasy world. It was a time when citizens behaved with almost puppet-like faithfulness, but here is an actual puppet whose greatest virtue is his disobedience.
Cast and Release Date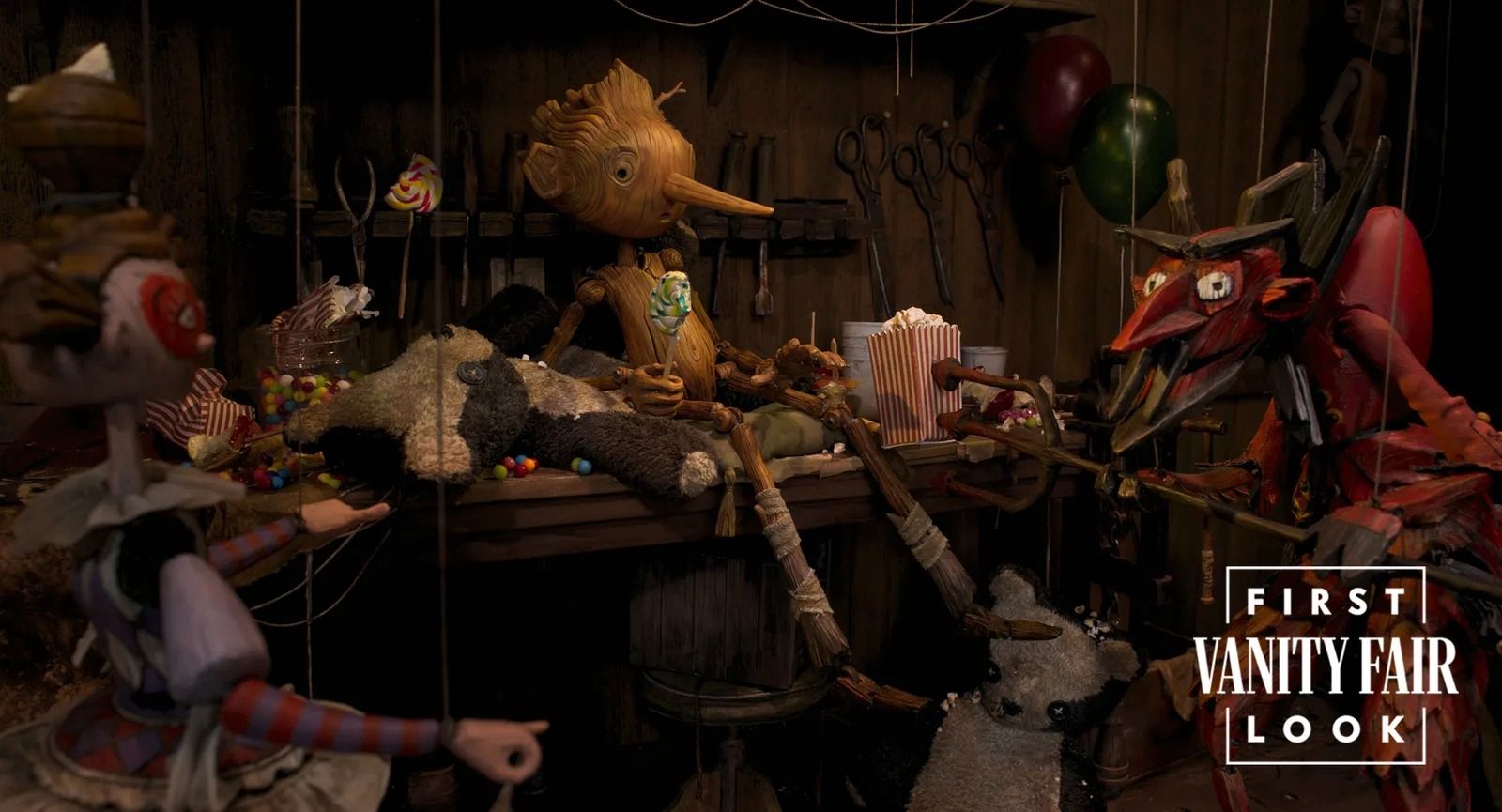 The voice actors for the movie includes Gregory Mann as Pinocchio, David Bradley as Geppetto, Christoph Waltz as Count Volpe, Ewan McGregor as Sebastian J. Cricket, Finn Wolfhard as Candlewick, and Ron Perlman as Mangiafuoco.
The movie is set to release on December.
Also read: Dragon Ball Super: Super Hero Finally Has Vegeta Beating Goku