Ganbare Douki-chan, the upcoming web anime to hit your screens this September!
Anime fans can rejoice their desires have been fulfilled, they will have new anime content to binge watch soon enough!
According to crunchy roll the cast and staff have all been released for the upcoming web manga. The upcoming anime is titled Ganbare Douki-chan and Its adaptation is done by YOM. All the important details were recently released on September 6th.
Cast to Plot: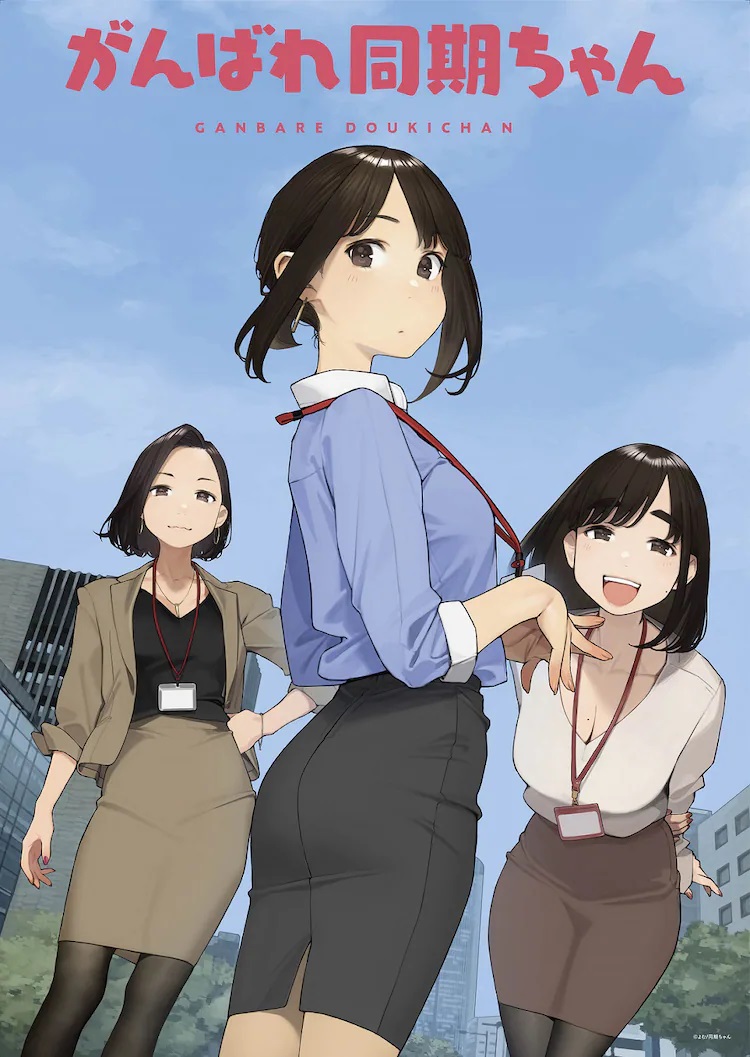 credit : crunchyroll
The story of the manga is familiar but nevertheless exciting. It explores the theme of an office romance and how it's course is never smooth. The anime navigates the life of the characters who work together and the flame lead falls in love with her  co – worker . All the challenges have been explored in this anime.
The main cast for the anime , the distribution schedule and the staff have all been revealed. It is also called Ganbare Douki-chan. The web manga is based on a Twitter manga written by Yom. She is a young office lady who is competing for the affection of her co – worker. All is not easy as her office is filled with several rivals.
The anime is being directed by Kazuomi Koga , composed by Yoshiko Nakamura. All the characters are designed by Yuuki Morikawa , the credit for sound director goes to Ryosuke Naya. The anime is shot in the Atelier Pontdarc studio.
The different characters will be voiced by various stars. Nene Heida will appear as Douki Chan , Asami Seto as Senpai San , Junya Enoki as Douiki Kun and umire Uesaka as Kouhai chan.
New episodes of the Manga will be released every Monday at 7:00 am JST.