After the deadly coronavirus ripped apart normal life of the people of China and other affected countries, Japan recently quarantined a cruise ship after a new strain of coronavirus was found after the travellers were examined. All the infected travellers with the new strain were completely covered in white sheets from head to toe and were led to a quarantine area by officials on Wednesday.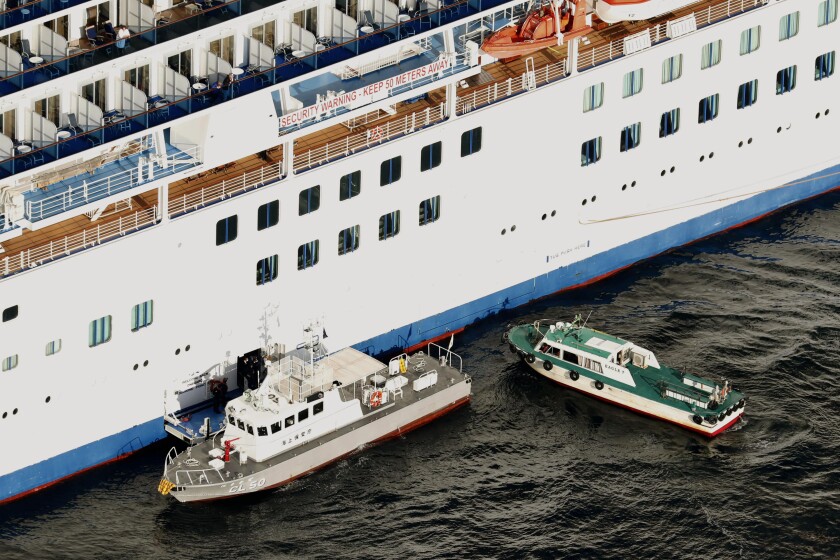 The cruise ship Diamond Princess had a total of 3,711 travellers aboard. The World Health Organization has declared Coronavirus as a Global Health Emergency. According to reports, the deadly virus has already wiped out 490 people in China and it is spreading. Doctors and researchers all around the world are frantically searching for cures for the virus.
Hong Kong is demanding complete border closure with China after three passengers from another cruise ship were diagnosed with the lethal virus. Hong Kong has set up its own quarantine centres for all people who enter the country from Mainland China. The Government has said that anyone coming from China would be first kept under quarantine for 14 days until they're declared clear of the virus.
China has been swinging into action against the virus after they built a hospital for those affected just within 9 days of time. They even transformed a gymnasium, exhibition hall and a cultural centre as makeshift health care centres for the affected. The epicentre of the virus, Wuhan has been completely isolated with rail, road and air services being fully terminated. According to WHO Director-General Tedros Adhanom Ghebreyesus, "Without better data, it's very hard for us to assess how the outbreak is evolving or what impact it could have and to ensure we're providing the most appropriate recommendations."