Captain America is going to come back, however it will be a different man inside the suit. A set photo from "Falcon and Winter soldier" reveals that Wyatt Russell is going to play captain America. We saw in Avengers: Endgame that Steve Rogers retired as captain America and passed on the shield to falcon that is Sam Wilson(Anthony Mackie).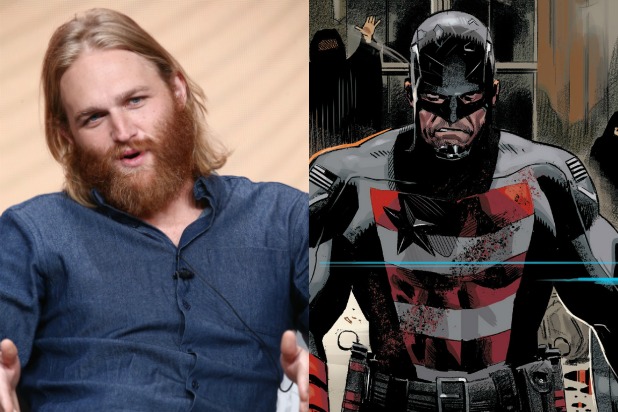 What will happen next in the world after Steve Rogers's retirement will be seen in phase four of marvel this year. Sam Wilson will become the captain America however he will get resistance as we will see in the upcoming Disney+ show Falcon and Winter Soldier.
Marvel announced the series at San Diego comic-con in 2019. Later on Kevin Fiege revealed that Wyatt Russell will play John Walker who is an U.S. agent. With some rumours after the casting it was understood that the U.S. government won't accept Sam Wilson as the captain America. It was confirmed due to the set photo that revealed Wyatt Russell in the suit of Captain America.
Atlanta filming revealed on their Instagram, two posters of The Falcon and the Winter Soldier featuring John Walker as captain America. The poster featured "Cap is back." It also had the U.S. army logo in its lower right corner. The two posters had Wyatt Russell's character in two different poses that advertised the new suit and the famous shield.
A lot is unknown regarding the plot of The Falcon and the Winter soldier. However it will show Falcon and Winter Soldier navigating the world without Steve Rogers. Anthony Mackie and Sebastian Stan are confirmed to be back in their roles. One more thing that is confirmed is a fight between Winter Soldier and Zemo. It was shown in the Marvel Disney+ Super Bowl trailer.
So are you guys hyped up for the Disney+ series???