Liam Hemsworth is a famous Australian actor. He is known for his role of Gale Hawthorne in 'The Hunger Games '. He was married to a renowned singer and actress named Miley Cyrus on December 23, 2018. But after few months of their marriage Miley announced their separation in August 2019. Then, 11 days after this announcement Liam filed a case of divorce. Their divorce was finalized on 28th January, 2020.
How's Liam Hemsworth's life after divorce?
From that time onward, they have been seen hanging out with other persons. Liam Hemsworth is now looking forward to move on in his life. He was not affected by the news of relationship of Cyrus and Cody Simpson. Liam is now just busy doing his own things. Nowadays, he is seen spending a lot of time with Gabriella. Gabriella and Liam were also seen doing PDA on a beach date in Malibu.
Who is Gabriella Brooks?
Gabriella Brooks is a model of age 23. She is known for her works with top brand like Calvin Klein and Topshop. She was in a relationship for 4 years with Matt Healy. They broke up last year only. Now, she is rumored to be with Liam.
Just one week after the divorce of Liam and Cyrus was finalized, Liam was spotted with his new girlfriend, Gabriella in LA. They were wearing casual outfits and seen kissing passionately. Both were already been witnessed going on various dates, sometimes on lunch date and the other time on a dinner date. They feel comfortable with each other.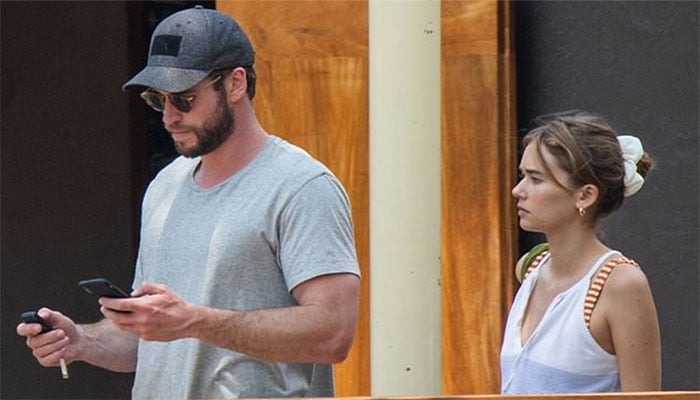 There are rumours that Liam spent his Valentine's Day with Gabriella this time. A source also told that, Liam's family has approved Gabriella and they really like her. After this, their relationship gets even more serious. They were seen many times holding hands and hugging outside the gym.