Amazon Prime did hit the jackpot with the popular action packed show Jack Ryan. While fans were happy to see John Krasinski in the role of a badass agent with a mission that is both exciting and deadly.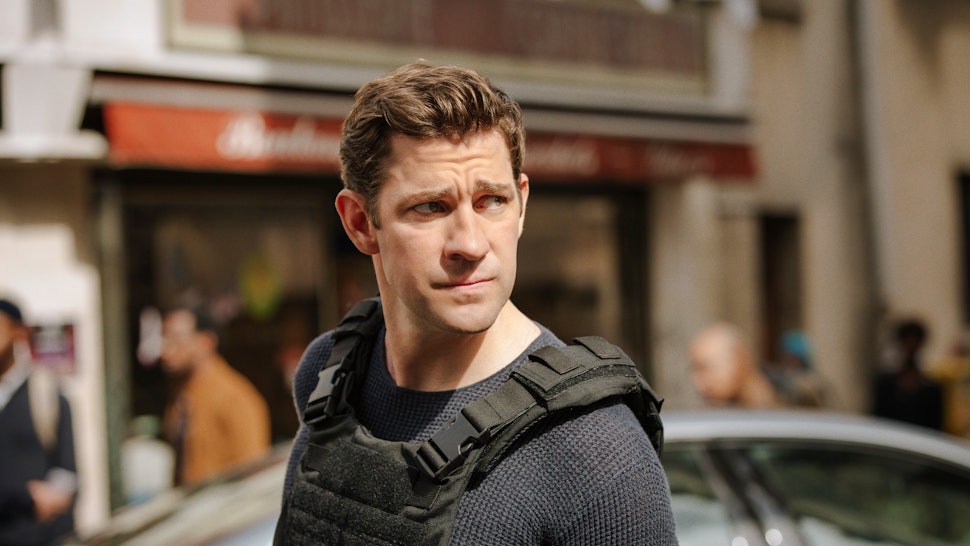 What Is Going On With The Third Season Of The Political Action Thriller Jack Ryan?
However, after two back to back hit seasons the stream in service is yet to announce anything about the third season. The character of a badass agent Jack Ryan has been played by some iconic actors over the years that includes Ben Affleck, Alec Baldwin, and Harrison Ford.
While the first two seasons has earlier featured some severe domestic threats from Islamic extremists and a corrupt election in Venezuela. Fans wonder which new geographical location will be a part of the action for Jack Ryan in the third season.
"He's very grounded and very real." See how the #JackRyan crew pulled off the London chase scene. pic.twitter.com/ERK0nZbOgo

— Jack Ryan (@jackryanamazon) February 12, 2020
Is Jim Greer Bidding Farewell To His Action Filled Life Ahead Along With Pal Jack?
We all saw Jim Greer struggling a bit in the second season and was almost dying in the streets of Moscow. After having his fair share moment of action he finally said Ryan that he was no longer capable of working in the field.
We haven't forgotten about the other characters like Mike November and how we are yet to see more of his story in the series. It was also surprising that we did not even see a glimpse of Dr. Cathy Mueller in the second season or even mentioned in the second season. We might see her in the upcoming third season ! Now all we need to do is to wait for the streaming service to quickly renew the show for a third season.