Scott Derickson's return to horror roots
Yesterday, the trailer of the new upcoming horror movie was released by Universal Pictures. Black Phone is the upcoming movie to scare off the audience. Black Phone is an upcoming horror movie starring Ethan Hawke in the lead role. The trailer promises the horrors of the masked kidnapper. The movie is directed by Scott Derickson (Doctor Strange, Sinister). In addition to Hawke, it also stars James Ransone, Mason Thames, Jeremy Davies, and Madeleine McGraw.
The trailer video gives a glimpse of a scary ominous kidnapper who goes on to kidnap a kid and holds him hostage. The kidnapped kid named Mason is locked in a dark basement with a Black Phone and murdered children. The movie initially premiered on 25th September 2021 at Fantastic Fest. It had rave reviews and positive reception. Black Phone will have a theatrical release on 4th February 2022. 
About the movie
The movie is based on a short story of the same name which was released in 2004. The story is set in a small town of Colorado in the 1970s where a series of kidnappings happen. The story follows a kidnapper and murderer who goes by the name of "The Grabber". He kidnaps and kills children, he has already killed five children and now is looking for his sixth one. The sixth child finds his way to escape through supernatural means. Ethan Hawke plays the role of  "The Grabber" in the movie.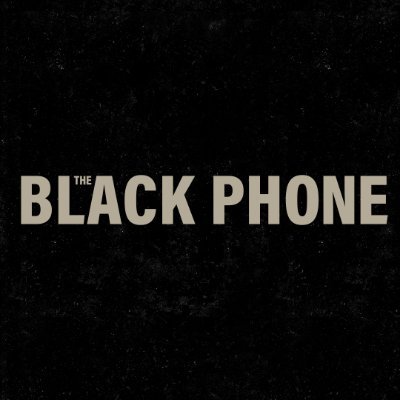 The screenplay is written by C. Robert Cargill. The movie reunites James Ransone, Ethan Hawke with Scott Derickson who worked with him on the movie Sinister. The initial poster released sees "The Grabber" chilling look with the caption "never talk to strangers".
Also read: MISFIT CITY LIVE-ACTION SERIES BASED ON GRAPHIC NOVEL IN THE WORKS AT HBO MAX