Umbrella academy was a success with 45 million viewers watching it in the first month of release. There's no doubt that the show will come back for a season 2 after the popularity season 1 received.
What is it about
For those who don't know The Umbrella Academy is an American superhero Netflix series. It's is based on a comic book series by the same name published by dark horse comics. It is developed by Steve Blackman and Jeremy Slater for Netflix.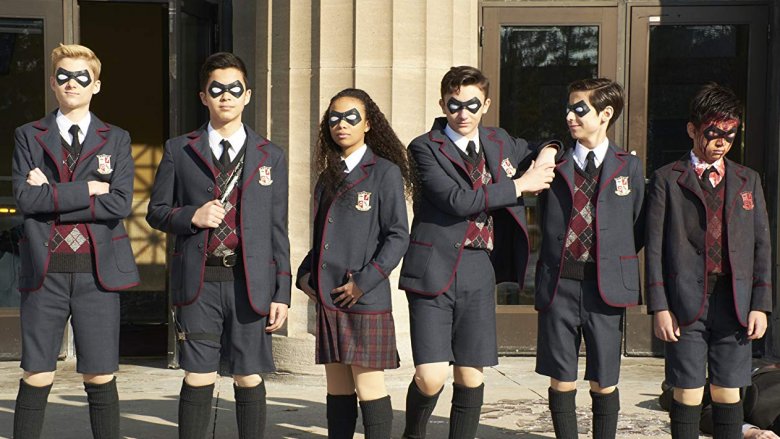 The plot revolves around a dysfunctional family of adopted sibling superheroes who reunite to solve the mystery of their father's death and the threat of an impending apocalypse.
Avoiding the trap
The writer and creator of the series Gerard Way said that his goal is to avoid falling is the trap that hit game of thrones. He told Radio Times, "The goal for us is to stay ahead of the show and since we're on series three [of the comics], we are now ahead of the show."
Release date
There's no official release date announced for season 2. However we can use our detective skills and predict the release date to some extent.
There was almost a years gap between the shooting start-off and premiere day of season 1. Considering this we can expect season 2 somewhere in the second half of 2020. However it's not a perfect guess as season 2 may take more or less amount of time to shoot. Maybe this time the creators take their time and create an even better season.
The cast
Considering that season 1 was a huge success and the fanbase the original cast has, we can expect season 2 to bring back them back in action.
However Netflix announced that there are new members joining the cast. Yusuf Gatewood will play the charismatic born leader Raymond. Marin Ireland will play Sissy and Ritu Arya will play Lila.
What will happen in season 2
This series is based on the comic books. The first season was based on the volume 1 of the comic series. We can expect the season 2 to continue the plot with volume 2.

The climax of season 1 showed the siblings failing to stop Vanya from bringing the apocalypse. The world is destroyed, however the siblings are safe as they jump back in time. Season 2 may continue the plot showing the siblings give saving the world another shot.
So are you guys excited for Umbrella academy season 2???