The umbrella academy is a fictional superhero web series on Netflix. It is developed by Steve Blackman and Jeremy Slater for netlix. The show is based on a comic book series by the same name, published by Dark Horse Comics.
Season 2 is confirmed
With the amount of success and positive response received by season 1, there is no doubt that the show will return for a second run. The second season was announced on April 2019 by Netflix and the shooting was completed in November of 2019.
Release date
As of now there is no official release date announced. However, considering the fact that the shooting was completed on November 2019, we can expect season 2 to be released somewhere in second half of 2020.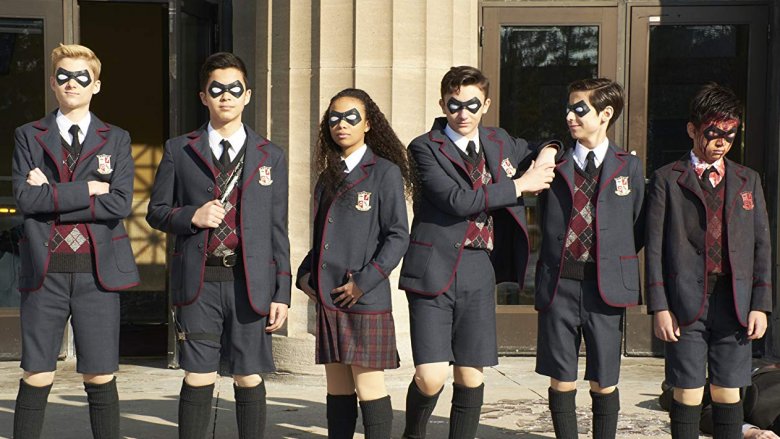 Cast
The original cast is coming back for the second season also. Those are:
Ellen Page
Tom Hopper
David Castañeda
Emmy Raver-Lampman
Robert Sheehan
Aidan Gallagher
Mary J. Blige
Cameron Britton
Adam Godley
Colm Feore
Apart from them the new members are Yusuf Gatewood, Ritu Arya, and Marin Eire.
Plot for season 2
In season 1 we saw that 43 women randomly give birth simultaneously with the catch being that they didn't show any signs of pregnancy until labor began. Seven of these kids are later adopted by a billionaire who turns them into superheroes. Their team name is given as Umbrella Academy. As time passes these kids get busy in different occupations like acting, violin playing,etc. However they unite at the funeral of their father.

In the second season we will see the mystery behind the billionaire father's death.
At the ending of season 1, we saw Vanya destroying the moon in multiple pieces. It caused the earth to be destroyed however the umbrella academy escaped through a time portal. Now they have one more chance to save the world and stop Vanya.
Will they be able to do it?
Lets wait for season 2 to know.