It's heartbreaking for a sportsperson to suffer from an injury that prevents them from playing a game. Alabama quarterback Tua Tagovailoa fell prey to such an injury. He was recently playing against Mississippi State on Saturday. He got injured and is now suffering from a dislocated hip. The school released a statement saying that Tua had a right hip dislocation that they were able to immediately reduce at the stadium. They further said he is undergoing some tests to check which treatment procedure is best for him.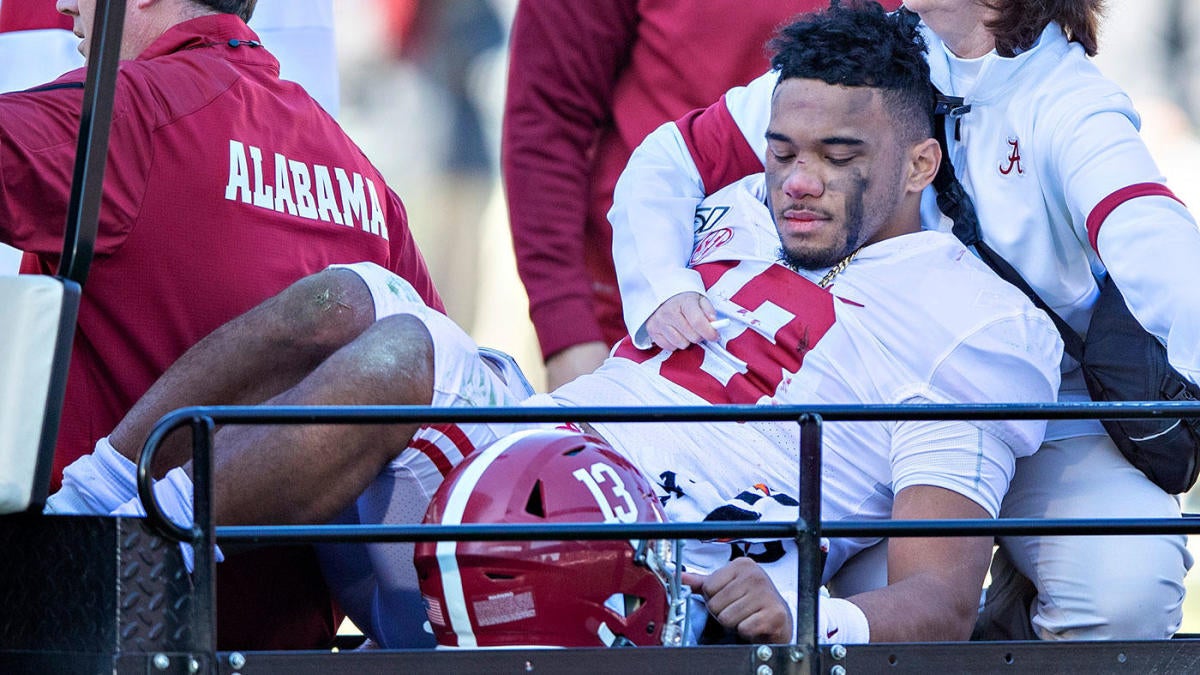 Tua Tagovailoa recently recovered from ankle surgery and in the game, he led Crimson Tide to touchdowns on their initial five drives of the match. Starting late in the second quarter, he stayed in possession. His team was in the lead by 35-7. Tua has to scramble to his left and right then, two Bulldogs defenders hit him. Due to this impact, Tua landed on his right side in an awkward position. It was the same side that he suffered his ankle injury in while playing against Tennessee the previous month. The fall knocked off his helmet and his nose bled on the play.
Here's the play where Tua Tagovailoa got injured and then carted off.

— Pro Football Network (@PFN365) November 16, 2019
The team personnel assisted Tua to stand up on his feet. And then they took him away from the field in a cart. Alabama coach Nick Saban spoke on this matter at halftime. He said he knew Tua hurt his hip, but he didn't know anything after that. Nick also added it was Tua's last series. He also said at the end of the half, the team wanted to practice their two-minute offense. Saban said he didn't worry about players getting hurt. He didn't want to see anyone getting hurt, especially Tua.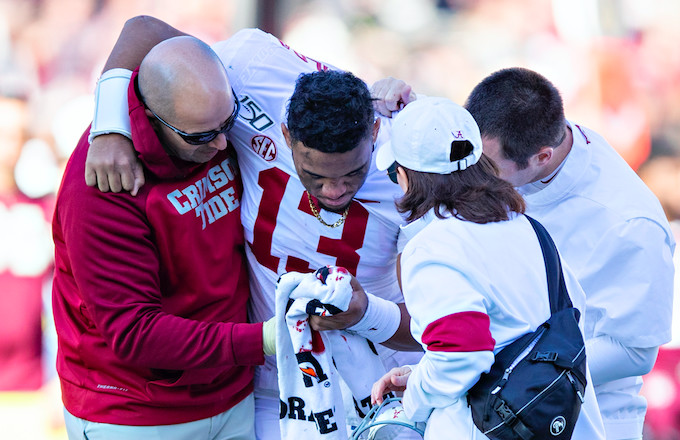 During halftime, news came up that Tua was getting X-rays for his hip. Later a helicopter transferred him to a hospital in Birmingham, Alabama. His injury cast a dark sadness over the 38-7 victory.