Review Of Parodic Dark Comedy And Mystery 'The Woman in the House Across the Street From the Girl in the Window'
Upcoming American dark comedy and mysterious Netflix series 'The Woman in the House Across the Street from the Girl in the Window' will air on 28 January 2022. The original title is 'The Woman In The House.' Kristen Bell is starring as Anna, Tom Riley as Neil, Mary Holland as Sloane, Shelly Henning as Lisa and Christina Anthony as Detective Lane.
A Heartbroken Woman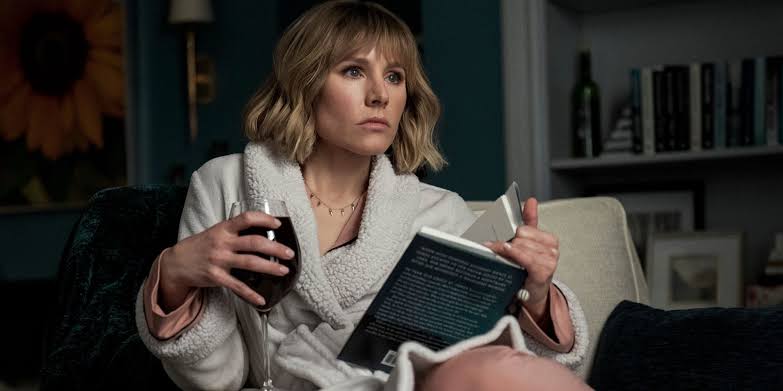 The story is about a heartbroken woman named Anna who was an artist but, after the death of her young daughter, she stopped painting and lives alone in a house. She watches the world pass by through her living room window. Suddenly she sees a handsome new neighbour. But one day she witnesses a murder which leaves baffled.
Humour Can't Get Any Darker
Kristen Bell leads this parody movie another streamer's movie. This is humour at its darkest. So in other words, Netflix is making fun of its own product while offering the reviewers to give away spoilers. But, the show will present us with two types of viewership. One who have seen the original and will recognise that this one is a parody. And the second type of viewers will be surprised and obviously tickled by the funny moments of this parody.
Strange Goings-On
The story that has been shown here is funny. Even the death of Anna's daughter Elizabeth is somewhat absurdly hilarious. Anna's husband is a forensic psychiatrist who specializes in serial killers. On the take your daughter to work day, he takes Elizabeth to the a prison to meet an inmate nicknamed Massacre Mike. Elizabeth's father leaves her in the room for a few moments. And the rest is history. Here audience can clearly see the dark comedy that has been put into this series.
Official Trailer
The cast also plays their role very well. Kristen Bell portrays Anna as a dizzily deadpan woman. Anna doesn't care about the strange things going on or anything. Brenda Koo is the sarcastic neighbour, Tom Riley plays the character of Neil, the handsome neighbour who moved in recently with his daughter. Carol seems to be always in the right place and the right time when Anna makes any mistake.
As far as the characters, the comedic moments and the parodic story goes, we know the 8 episodes long series will be a knee slapper.
Also read: ANTICIPATION FOR 'HALLOWEEN ENDS' GETS MORE INTENSIFIED AS JAMIE LEE CURTIS CONFIRMS HER RETURN