Charlize Theron and Kerry Washington are already playing teachers from different factions
Netflix's The School for Good and Evil's cast became even more star-studded.
The new cast members include Ben Kingsley, Patti LuPone, Rob Delaney, Rachel Bloom, and Mark Heap. They will be joining an already stellar cast consisting of Charlize Theron, Kerry Washington, Sofia Wylie, Sophia Anne Caruso, Jamie Flatters, Kit Young, Michelle Yeoh, and Laurence Fishburne. The movie will be directed by Paul Feig (Bridesmaids, Ghostbusters 2016)
The Story
The School for Good and Evil is based on the best-selling novel series of the same name by Soman Chainani. The story of the first book was adapted by Feig and David Magee into the screenplay, with hopefully more adaptations to follow.
We are taken to a fantasy universe where all the princesses from popular fairytales exist. It follows best friends Sophie (Caruso) and Agatha (Wylie), who enroll at the Hogwarts-like school where ordinary children are taught to be heroes and villains. Sophie badly wanted to be in the School for Good, which had alumni like Cinderella and Snow White. Meanwhile Agatha, who had an overall grim aesthetic, complete with a wicked cat, would've been a likely candidate for the School for Evil.
However, fate had other plans as the friends found themselves in the opposite schools. This led to the two learning more about their inner desires, and growing from there.
The franchise – The School for Good and Evil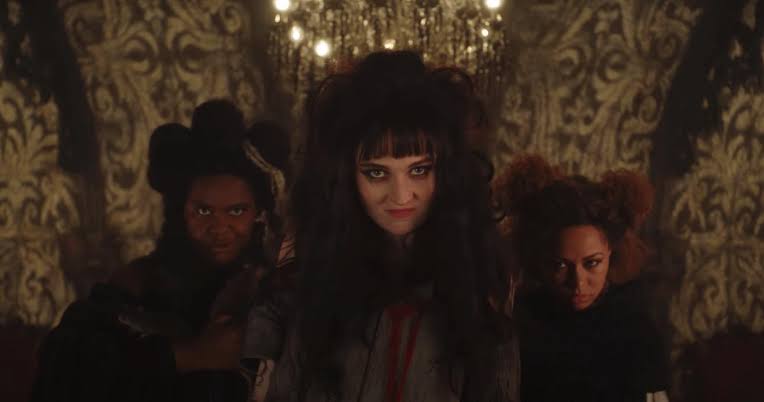 The School for Good and Evil is the first of six books, all of which were bestsellers. So far, more than 2.5 millions copies have been sold and got translated to 30 languages.
We are not sure if the new cast members will appear in the first movie or the sequels, as we had received some first look images of Theron and Washington recently. There could be a good chance of a sequel happening.
Also read: SQUID GAME: CREATOR, HWANG DONG-HYUK, CONFIRMS SEASON 2 FOR NETFLIX'S BIGGEST SERIES EVER!