Harry Potter fans are shipping Hermione and Malfoy in a hardcore manner. And we don't blame them. Emma Watson and Tom Felton seem closer than ever. We already know they are great friends. But is there something more that is brewing between the two?
Tom uploaded a sweet picture of himself and Emma playing the guitar. And after seeing the picture, questions are buzzing around about the dynamics of their relationship. People are wondering if love is blooming between the two. Emma and Tom also uploaded a couple of pictures from their South Africa trip. In all the pictures, we can see the duo having fun in their pajamas. They were enjoying a quiet afternoon playing the guitar.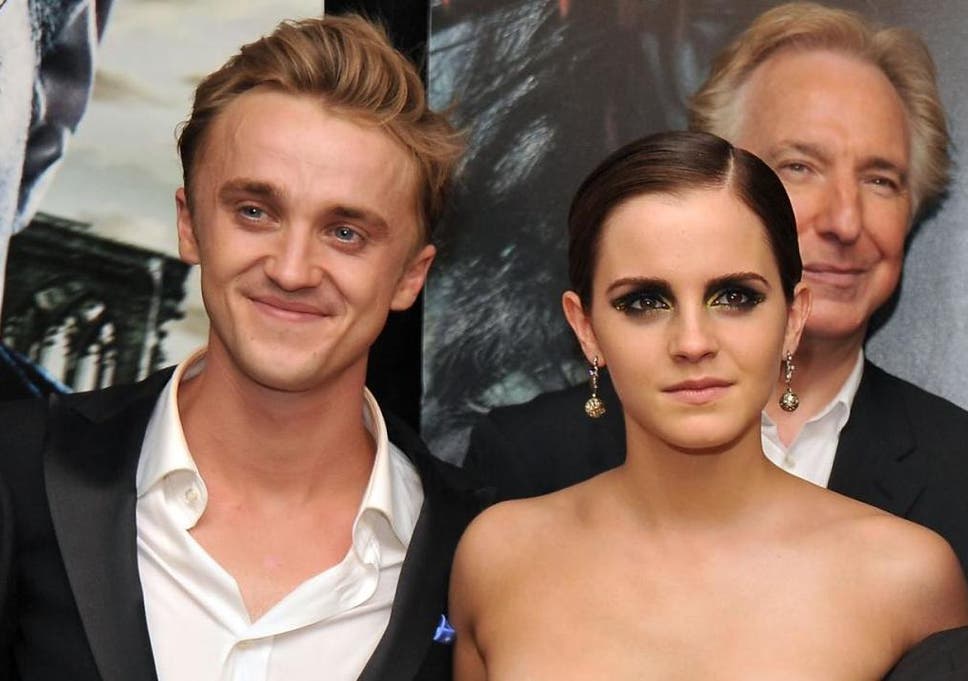 Tom also added the throwback memory where we saw then enjoying on the set of Harry Potter.
Emma and Tom's friendship began over 20 years ago when they met on the sets of Harry Potter movies. Emma had a huge crush on him then. When she revealed this information, the fans went in a frenzy mode. Emma said in an interview that she talked about her crush to him, and they laughed. But they were good friends, so it was cool.
The fans are sending hearts and commenting like crazy after they posted pictures on social media of each other. But people also see a potential romance brewing. The fans are saying they were waiting for 17 years for this to happen. And finally, they could see the start of something beautiful. They are also coming up with creative ship names like "Dramione" and "Felton."
Emma also posted a picture on Social media to congratulate Tom on the YouTube series Origin. It is a sci-fi drama, and Tom starred in it alongside Natalia Tena. But that wasn't the only get together. They went skateboarding too, and it was Tom who taught Emma how to skateboard like a pro. They were very much enjoying each other's company. Tom supported Emma in many cases, and everyone noticed the pair was best friends' goals.
Tom also revealed they meet each other a lot, but they don't post pictures every time they do. Emma and businessman Brandon Wallace broke up. On the other hand, Tom Felton and Jade Gordon Olivia also split. It almost seems like it was meant to be. It seems Emma and Tom will be working together again in the adaptation of Harry Potter and the cursed child. We aren't sure if there's anything more than friendship between the two. But we are sure the fans would love to see them together on screen again.