Schitt's Creek actor Noah Reid will reportedly replace Armie Hammer in Broadway's production "The Minutes"
As per the latest advisory, Schitt's Creek actor Noah Reid joined the Broadway show, The Minutes. This will reportedly mark the actor's debut with the Broadway theatre. In The Minutes show, Noah Reid will take up the role of Mr. Peel, formerly played by Armie Hammer. Earlier in April, Hammer opted out of the show following the allegations of sexual assaults. 
The Minutes: A comedy play
Broadway Cort Theatre's, The Minutes is a dark and witty play written by Tracy Letts and directed by Steppenwolf's Anna D. Shapiro. The show first debuted in Steppenwolf Theater and later began previews at the Cort Theatre in February 2020. The show was formerly set to open in March 2020, unfortunately, the COVID-19 pandemic had put a halt to it.
The Minutes revolves around the nuts and bolts of the fictional town, Big Cherry's council. Further, it gives an insight into the hypocrisy, greed, and ambition that surfaces in the town's council when a newcomer starts asking all the wrong questions. 
The Minutes production affirmed to resume the play at Studio 54 on March 19, 2022. However, the official opening will take place on Thursday, April 7, 2022. 
Noah Reid: Previous works
It's a no-brainer that the massive success of Schitt's Creek played a big part in picking Noah Reid to replace Hammer in The Minutes. It wouldn't be wrong to say that Noah Reid's role as Patrick Brewer in Schitt's Creek gained him immense popularity!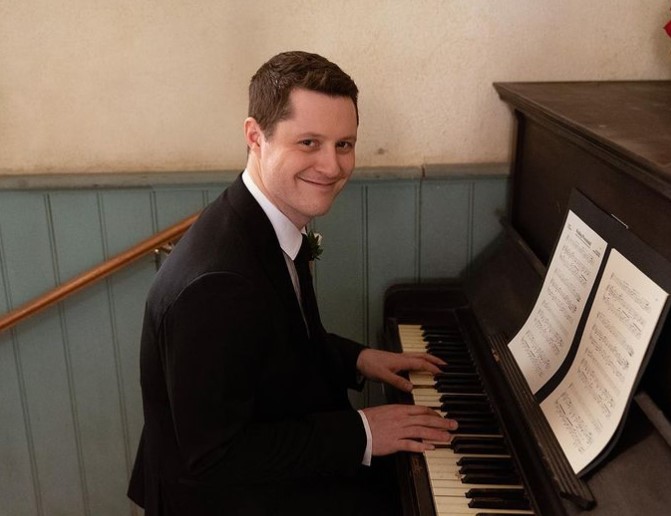 Reid's latest works include the feature film Buffaloed, in which he starred opposite Zoey Deutch and Judy Greer. The actor also performed in Annie Baker's The Aliens and Strindberg's Creditors at the Coal Mine Theatre. In addition, he also appeared in Hamlet at the Tarragon Theatre. Following The Minutes, the actor will reportedly star in Brian Watkins' new Amazon series Outer Range.
Also read: "PENNYWORTH" SEASON 3 LOCKED FOR PREMIERE IN 2022! DETAILS BELOW