The black coat and shades are back
A brand new poster has been unveiled for The Matrix Resurrections, on the  official Warner Bros. Twitter account.
Captioned "Step back into the Matrix with this new poster," we see Keanu Reeves' Neo accompanied by Trinity (Carrie-Ann Moss), Morpheus (Yahya Abdul-Mateen II), and two new characters in the new poster of The Matrix Resurrections.
Step back into the Matrix with this new poster for The Matrix Resurrections. Watch it in theaters and on HBO Max* this Christmas. #TheMatrix pic.twitter.com/kcZfgEv7Zi

— Warner Bros. Pictures (@wbpictures) November 17, 2021
The Story
The Matrix Resurrections takes place 20 years after the events of Revolutions, and we see Neo live an ordinary life as Thomas A. Anderson, in the city of San Francisco. While talking to his therapist, Neo mentions his mind playing tricks, and says that he's worried about going crazy. At this, the therapist prescribes him blue pills to deal with his mental struggles. In the trailer, we also see him running into Trinity at a coffee shop, but not recognizing each other, even though a wave of familiarity floated by both of them.
Morpheus is later revealed, but this time played by Abdul-Mateen II instead of Laurence Fishburne, who offers Neo the red pills and reintroduces him to the Matrix.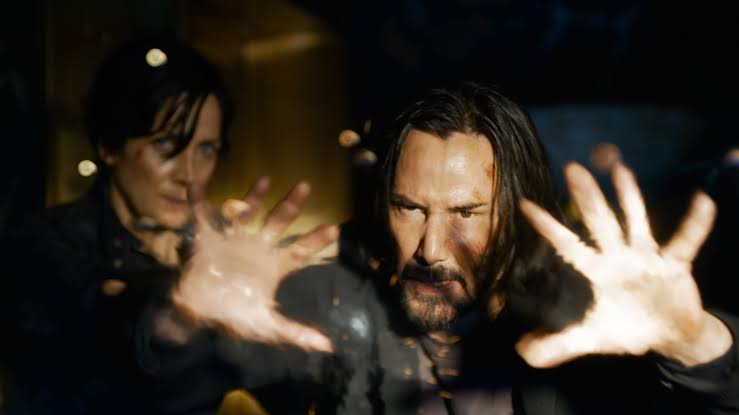 What we are uncertain about is whether they are returning because the peace deal made at the end of the previous movie fell off, or because something new is threatening the Matrix and it needs Neo to return. The synopsis did say that the sci-fi world is going to be more secure, and more dangerous than ever before.
Cast and crew
The movie additionally stars Jessica Henwick, Christina Ricci, Priyanka Chopra Jonas, Neil Patrick Harris, and Jonathan Groff.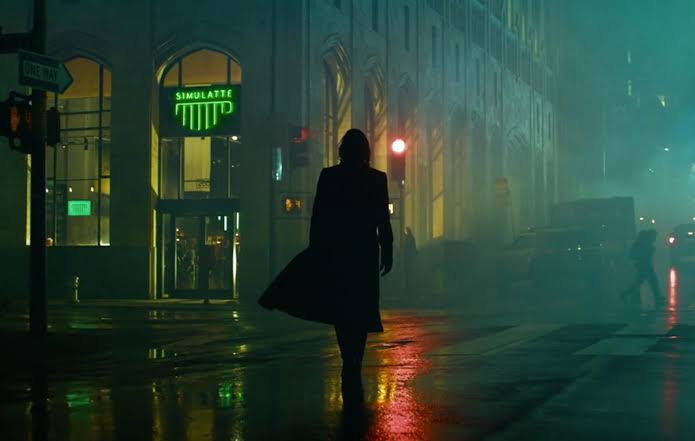 The movie is directed by Lana Wachowski, who co-wrote the script with David Mitchell and Aleksandar Hemon. Wachowski also produces the film along with Grant Hill and James McTeigue.
The Matrix Resurrections will have an official day and date release like every other Warner Bros. movie for this year, and will release on theatres and HBO Max together on December 22.
Also read: DON'T LOOK UP: LEONARDO DICAPRIO AND JENNIFER LAWRENCE ARE ON A RACE AGAINST TIME TO SAVE EARTH FROM POTENTIAL DOOM!