Mixed feeling by the actress during the shoot
In a recent interaction with CBC news, Shara Oh shared her feeling about shooting 'The Chair'. The chair is a mini Netflix series that consists of six episodes in total. The Ottawa-born star who plays the character of Ji-Yoon Kim. Her character Ji-Yoon Kim is appointed as a chairperson at the beleaguered English department. This position is in an art college.
Struggles of the other actors
Since the time constraint was too tight and the pandemic was also at its worst the actors had to make some tough decisions. The other stars of the series Holland Taylor, Jay Duplass, and Bob Balaban were put in a difficult position in which they had to choose if they have to continue shooting or not. Their health constraints were put on the top, even by the creators of the show.
However, during such a fragile situation, everyone showed compassion and was ready to fly without a second thought. It was really a joyous moment for the creators and the actors as well.
The situation still played a crucial role. The shooting wasn't easy since they had to make sure about each and everything on the set. Sandra was also a part of Grey's anatomy but unfortunately, she is no longer a part.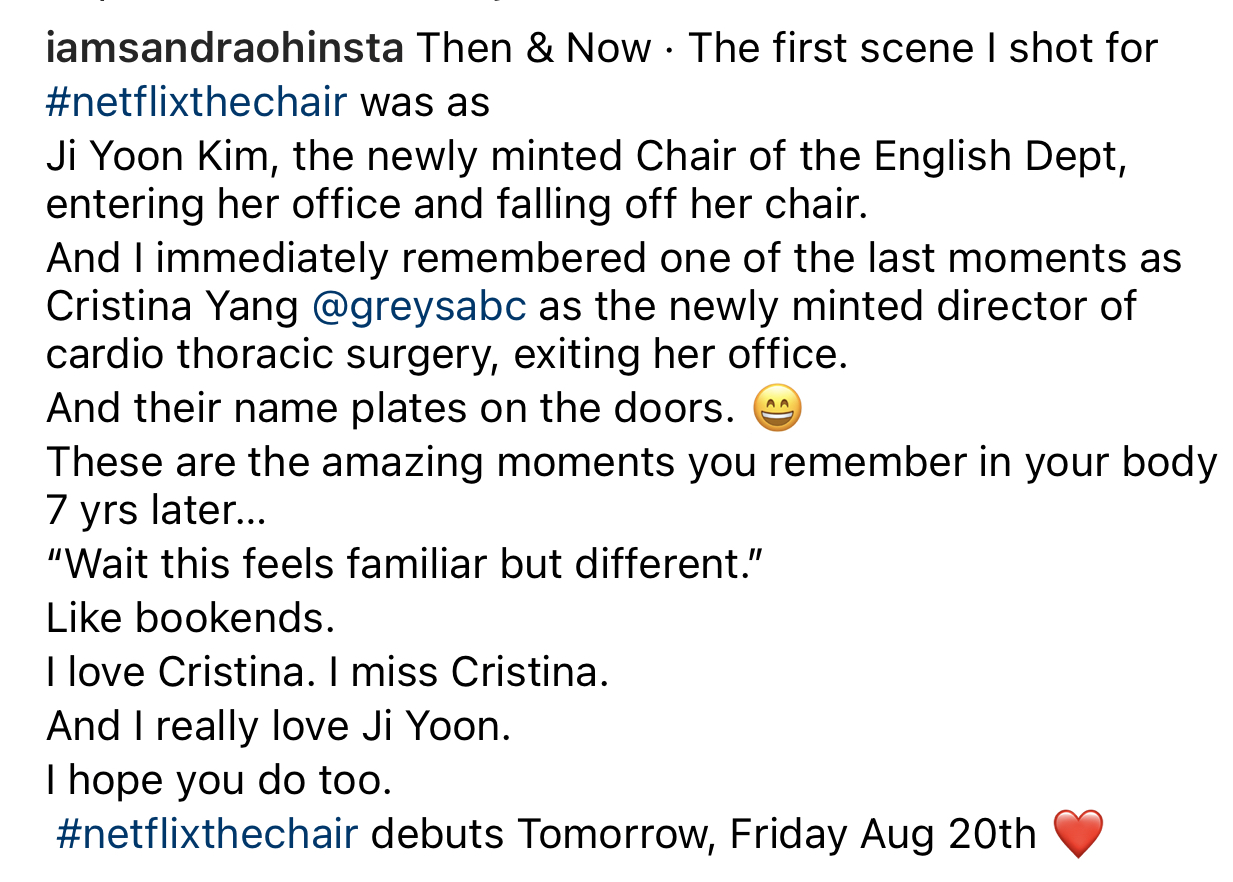 Little about the show
Ji-Yoon is in the middle of difficulties. She has to manage her family, her colleagues, and more than that she is the first woman of color in such an important position. So she has to maintain a standard for her professional work keeping in mind that she also has to take care of her family. Bill, who is the love interest of Ji-Yoon he is taken aback by a controversy. Therefore Ji-Yoon keeps looking out for him too.
Oh shared how she thinks her character is so hardworking and is trying to get out of the fuss.