Sources say Taylor Swift is spending a lot of quality time with her British boyfriend Joe Alwyn. The couple has been dating for more than three years now and recently, they even celebrated Thanksgiving together. They celebrated in London with their loved ones and we are thankfully getting a glimpse of the singer's life in the city with her love.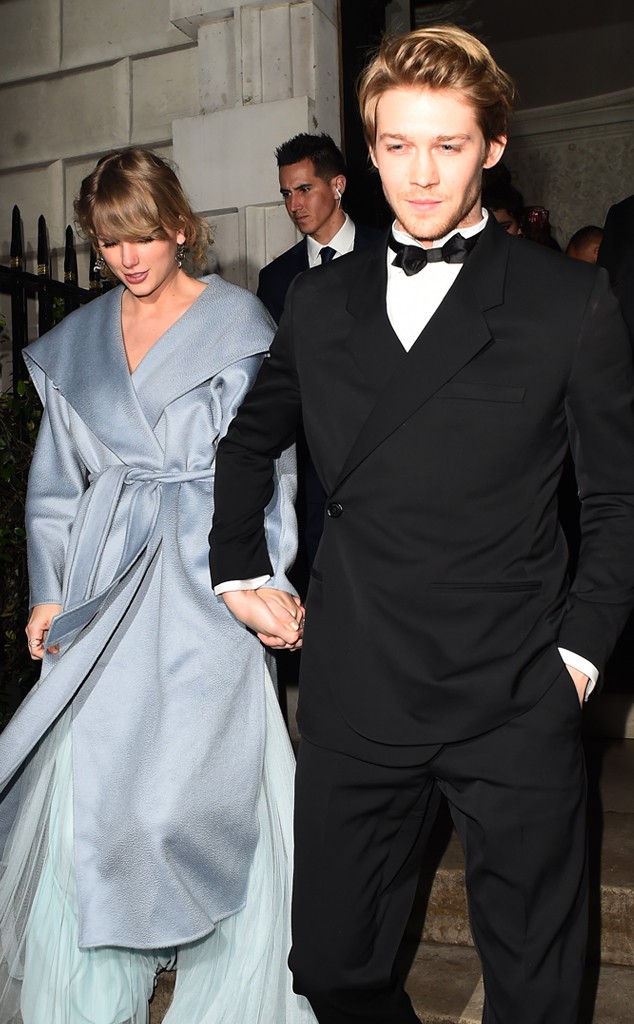 Taylor is enjoying her downtime in London. She hardly goes out. And even when she does, it's for a walk with Joe or a visit to the local pub. An insider revealed that the couple spent a lot of time with Joe's family and friends. Even they invited people to their place for the weekend or they visited the homes of their family members. The source further said Taylor and Joe are close to the latter's parents and brothers and that they liked to see them often. Nothing big or scandalous is taking place. The lovers are enjoying a simple life in London with their friends and family.
Moreover, Taylor Swift and Joe Alwyn are two people with extremely hectic schedules. While the 29-year-old hit singer is busy promoting her latest album, the 28-year-old actor is busy filming multiple projects. But it is sweet to see that they found some time to spend with each other despite their busy schedules and all the chaos. The source said Taylor visits London very frequently and Joe accompanies her whenever he can. He was filming in London for several months and since Taylor has her plane, she could visit him and go back to work whenever she wanted to.
A few months ago, we saw Alwyn supporting Taylor during her performance on Saturday night live. The couple walked into the after-party holding hands after Taylor delivered a romantic performance of "Lover." This song is apparently about Taylor's romantic relationship with Alwyn. Taylor also supports her man equally. Recently she took to Instagram to support the actor when he posted about his upcoming movie "A Christmas Carol."
Taylor Swift and Joe try to keep their relationship private but the cameras spotted them on several dates in London, Alwyn's hometown. Taylor loves the city so much that she even wrote a song about it "London Boy." Cute!