Actress Gwyneth Paltrow recently came received some heat for posting a nude photo on her Instagram page. The actress posted the image on the Instagram page of her lifestyle brand Goop. Goop is a site where there is users can receive wellness advice from doctors, vetted travel recommendations, to shopping and more.
The actress posted a nude picture of a blonde woman to promote body positivity. However, the post has led to many feminists angry and lashing out at her. The actress representatives at the Goop firm posted the picture of the naked blonde woman standing in a field. The photo was taken from behind and showed the model stretching her arms upwards towards the sky. The post was captioned, "We lie to ourselves for good and bad reasons, self-protection or self-sabotage (which are often the same). However, why? Link in bio for @DanaChildsIntuitive full explanation on why listening to your body is the best thing you can do to rid yourself of your own biases."
The post posted on September 11th started receiving negative feedback and angry comments from the start itself. The commentators pointed out that speaking on issues such as body positivity with an image of an idealized image of a model was an irony. One of the commentators pointed out that Goop keeps getting wrong the entire concept and that their Instagram posts are oriented towards millennial white girls. Goop, according to the feminists, keeps setting unrealistic body images while claiming to promote body positivity.
One of the comments read, "For claiming to be about empowering women, you need a reality check and get real. Please." The model on the page has her rib cage visible, which has left many viewers worried and shocked. One commentator added, "Maybe a less than perfect body than the one 'you have shown us might have been more encouraging! That one must be in the top 1% of flawless!"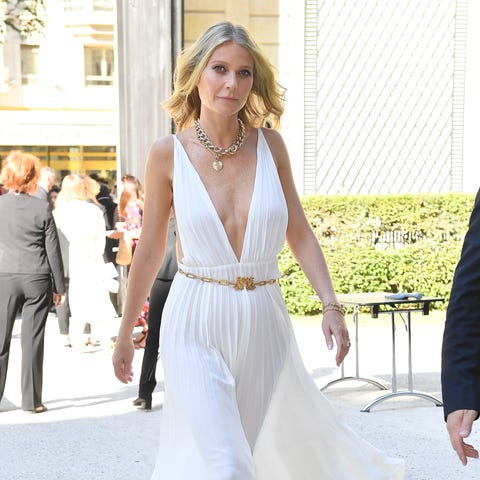 Many of 'Paltrow's fans have come in to defend the actress asking the angry commentators to calm down and not view things so harshly. They pointed out that it is just one of the body types and that it should not be judged. One fan even went to the extreme of commenting, "All your 'too thin' comments are a reflection of your insecurities." Ironically this kind of comments is also hurtful being oriented at the angry commentators and body shaming them.
Goop has responded to one of these comments; however, thanking them for their point of views and having a dialogue on the issue. They write, "This photo is not of GP, but we hear you and agree with you in believing in celebrating natural beauty and that all bodies are beautiful."
Gwyneth Paltrow has not commented on the issue yet.