In spite of the fact that she's hitched to one of its individuals, Sophie Turner conceded that she and her companions really despised the Jonas Brothers before meeting her presently spouse.
Joe Jonas and the "Round of Thrones" star got married twice a year ago, once during an off the cuff function in Las Vegas and again in a progressively conventional service in France. Talking in a meeting with Elle Magazine, Turner conceded that her first response to the gathering was scorn because of a front of a band she really loved.
"My companions and I were not Jonas Brothers fans," she conceded.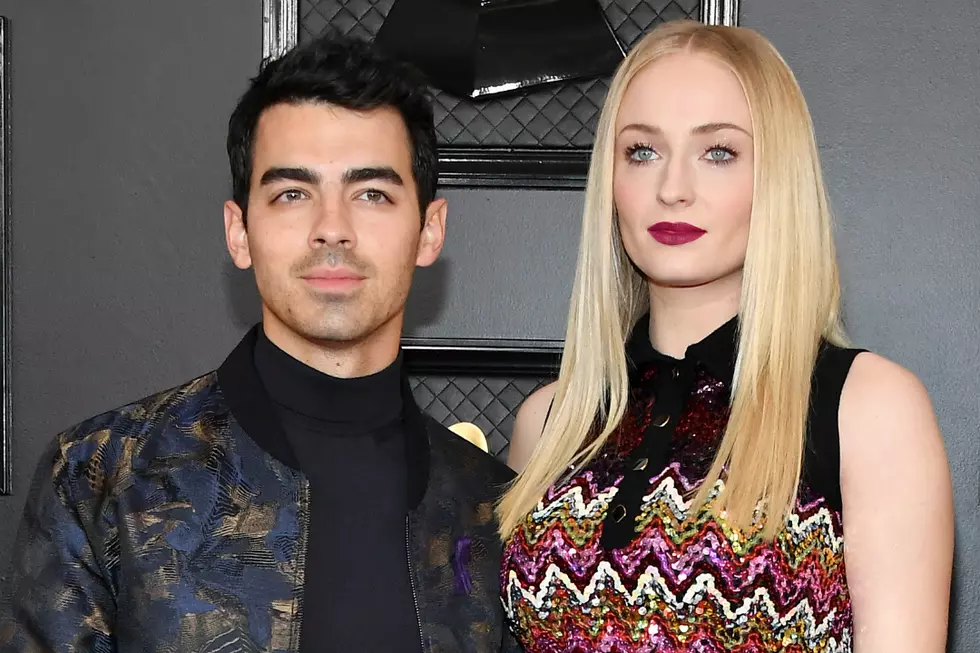 "There was this band in the UK called Busted," she proceeds. "They had a hit called 'Year 3000.' It was astounding, and we were immense Busted fans. At that point the Jonas Brothers secured the melody and made it monstrous. What's more, Busted separated. We thought it was all the Jonas Brothers' issue. So we despised them."
It wasn't until a maker on a film she was chipping away at recommended that she and Joe would get along that she was at last ready to put her loathe for the Jonas Brothers aside. At the point when he was visiting the U.K., he asked her out on the town after his operator recommended they shared a ton for all intents and purpose. She hesitantly acknowledged.
SOPHIE TURNER'S 'Round OF THRONES' TATTOO WAS A MAJOR SPOILER ALL ALONG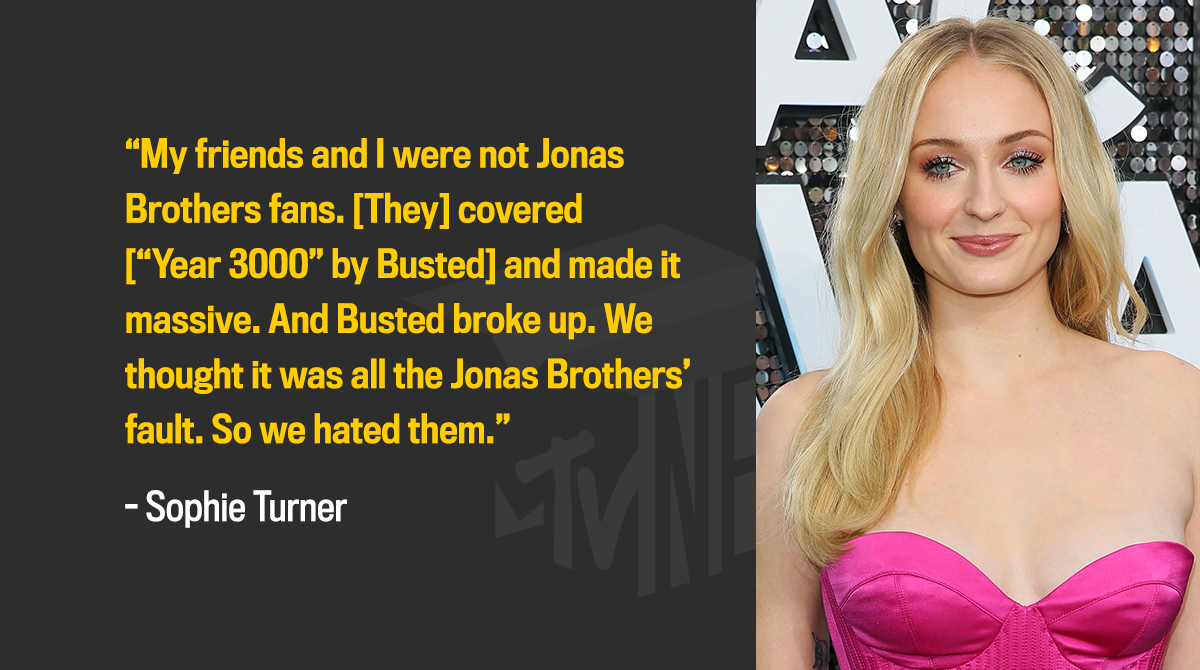 "I anticipated that him should appear with security and everything. I thought, 'He's going to be such a d – .' I carried all my person companions to accompany me to meet him, in light of the fact that in the rear of my brain I despite everything stressed that he could be a catfish—or I don't have the foggiest idea what. I simply needed my person companions with me. I had my rugby young men. I was protected."
Luckily, Turner's desires were broken when she understood what a counterpart for her Joe was.
Sophie Turner conceded that she wasn't a Jonas Brothers fan before meeting her presently spouse,
"He didn't bring security. He brought a companion, and they drank similarly as hard as all of us. I recollect both of us spending just two or three minutes on the move floor, and afterward we simply found a space far in the corner and we just talked," she clarified. "We talked for quite a long time, and hours, and hours. Furthermore, I was, as, not exhausted. It wasn't imagined. It wasn't casual discussion—it was simply so natural. What's more, soon we were, as, indistinguishable. I went on visit with him."