Snoop Dogg was chatting in The Breakfast Club radio show
The Gin N Juice rapper was never so transparent unlike he was in "The Breakfast Club" radio show. Snoop Dogg is a 51-year-old guy whose talent for rapping gets younger day by day. However, in 2020 Snoop took a bad place in Eminem's heart when he spoke something negative about him on "The Breakfast Club" radio.
But now everything is fine between the two of them. All thanks to Snoop's maturity that he said sorry to Eminem. Here is a glimpse of what Snoop thinks about Eminem now.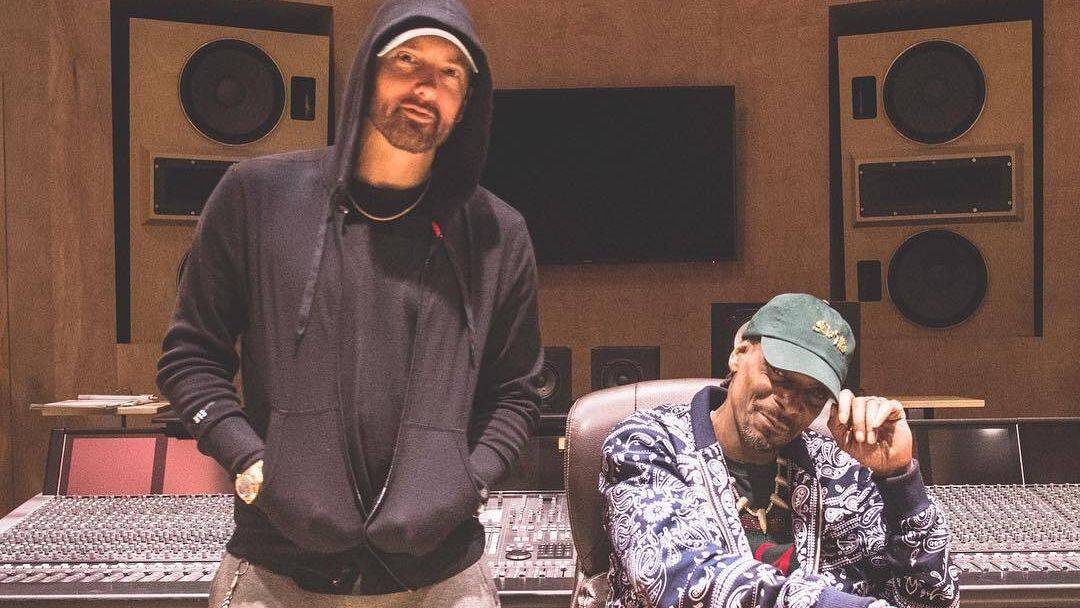 Eminem is now brother to Snoop Dogg
In his recent talk with the radio show, Snoop Dogg said that his remarks were out of pocket. He also added that he loves Eminem. Snoop said that they both love hip hop so much that they became heart-to-heart competitors. He then called Eminem his family and a brother. Snoop also revealed that both of them had a long conversation about how much they respect each other. They also talked about how to talk about each other in public. 
Both of them are now coming together for a project along with Mary J. Blige, Dr. Dre, and Kendrick Lamar. 
43 Grammys, 19 No. 1 Billboard albums and 5 legendary artists on the biggest stage in Los Angeles for the #SBLVI #PepsiHalftime show. 🎤 @drdre @SnoopDogg @Eminem @maryjblige @kendricklamar @pepsi @RocNation @NBCSports pic.twitter.com/THypGkS2si

— NFL (@NFL) September 30, 2021
What happened between Snoop Dogg and Eminem?
The argument between them is not so old but also not new. Everything began back in mid-2020 Snoop was given a chance to categorize op 10 rappers. However, Snoop specifically said that he would not put Eminem under the list of top 10 rappers. But, Eminem being Eminem and the god of rapping, mocked out Snoop in one of his songs. His Zeus had all the answers to the Snoop. In Zeus' lyrics, Eminem says that many people knock but the last person who did this was Snoop.
Also read: "JONAS BROTHERS FAMILY ROAST": JONAS BROTHERS IN AN UNSEEN AVATAR ON NETFLIX!