The fans have always been shipping Camila Cabello and Shawn Mendes. And after her breakup with relationship guru Matthew Hussey, the hopes were high. But Shawmila turned things even steamier after everyone got to see their sizzling chemistry in the music video of Senorita. We were all drooling over how good they looked together, right? And then the duo set fire to the Internet.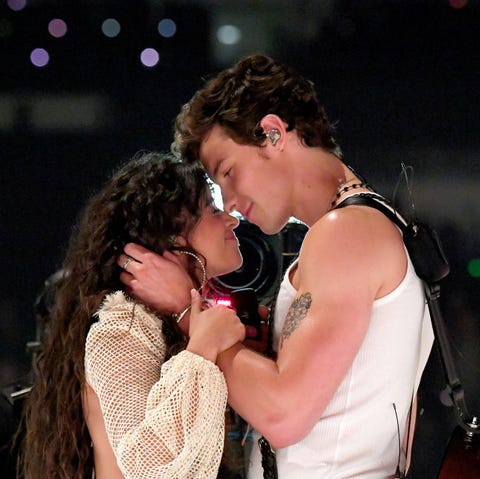 When Camila Cabello and Shawn Mendes were spotted everywhere!
They confirmed they were dating, and the fans saw them everywhere. They blessed us with pictures of them making out, holding hands, eating at random places. The couple was out together all the time, to the point where we got pictures of them on a daily basis. But it's been quiet for some time now on the couple's front. Shawn is performing on countless tours, and Camila is promoting her new album. The two are at the peaks of the career now, and everything is just unicorns and rainbows. But is it?
Camila and Shawn shared to how to kiss
Shawn Mendes posted a video on Instagram a few weeks back, where the couple demonstrated how they kissed. They trolled everyone who said the duo kissed like fish. The video was downright hilarious and one of the epic ones.
Shawn Mendes deleted the video: Breakup speculation started!
But the fans can't find the video on his Instagram feed anymore. And some speculated that maybe things aren't right with Shawn and Camila, which led him to delete it. The Shawmila shippers are still confident that the couple is not splitting and are going strong. Twitter is overloaded with these speculations and assumptions.
Shawn deleted this iconic video from his Instagram https://t.co/Hq8mYLsngO

— Shawn Mendes Updates (@ShawnM_Updates) October 16, 2019
Why did Shawn delete the fish kiss video off his insta??? That was literally the only post he's made of Camila and him since they've started dating

— Karlee Bryant (@ItsKarleeBryant) October 16, 2019
But then the video is the only thing that Shawn deleted. He still has a photo of them at the VMAs on is feed. So why did he delete it? Does it mean things aren't going right? Or did he just do it because he didn't find the joke funny anymore? We have the answers to that. Shawn ended the breakup rumors with his latest Instagram post.
Shawn and Camila were always open about their relationship. And we feel that if anything was wrong, the fans would know. Shawn Mendes recently posted a picture on Instagram of him and Camila. The picture shows the two huggings tightly with Shawn's hand wrapped around her shoulder. Camilla seems to be planting a kiss on his cheek, and Shawn's leaning on her. And they look extremely adorable, happy and so damn hot!
We hope the post was enough to end the breakup rumors because they don't look like they will split anytime soon. And we're sure no one wants that either.